Overview
---
A visitor welcome/alarm system is designed to detect the faces of all visitors. If the visitors are in the database, it will greet them by displaying the name and will also welcome them by voice and logged. If the visitors are not in the database, it will still display the face and marked as stranger and logged.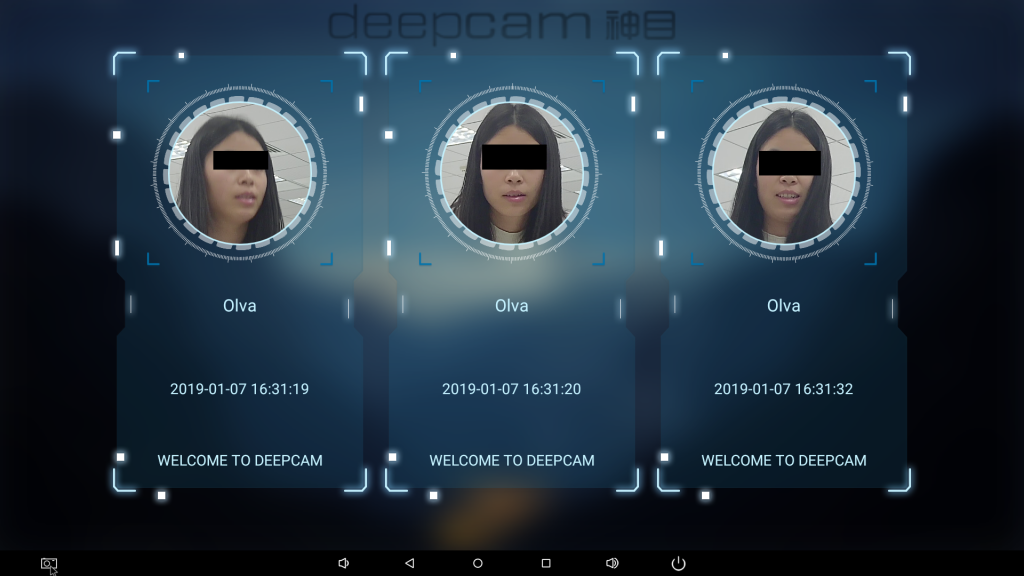 Hardware List
---
• Ethernet cable
• HDMI cable
• Monitor with HDMI interface
Tutorial
---
Set up
1. Connect the pcDuino9s to a router by ethernet cable. You can also choose to connect it via WiFi.
2. Connect the pcDuino9s to a monitor which has HDMI interface by HDMI cable.
3. Power on the pcDuino9s
4. Connect the DeepCam face capture camera to the same LAN by ethernet cable and power on.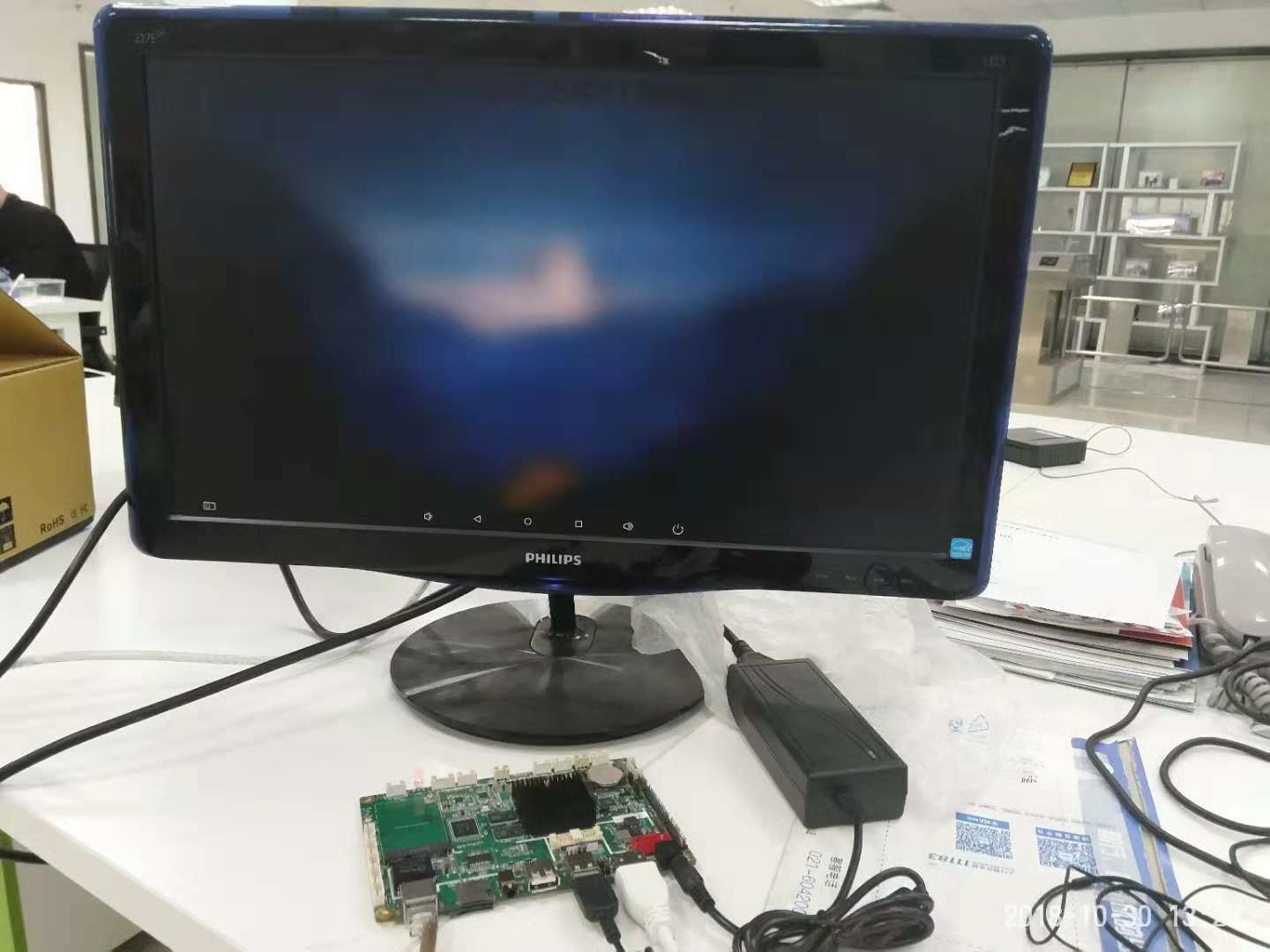 Note: Make sure the DeepCam face capture camera and pcDuino9s are in the same local network.
Settings
DeepCam face capture camera settings
1. Enter the IP address of the DeepCam face capture camera into IE to login. For details, please refer to the following picture.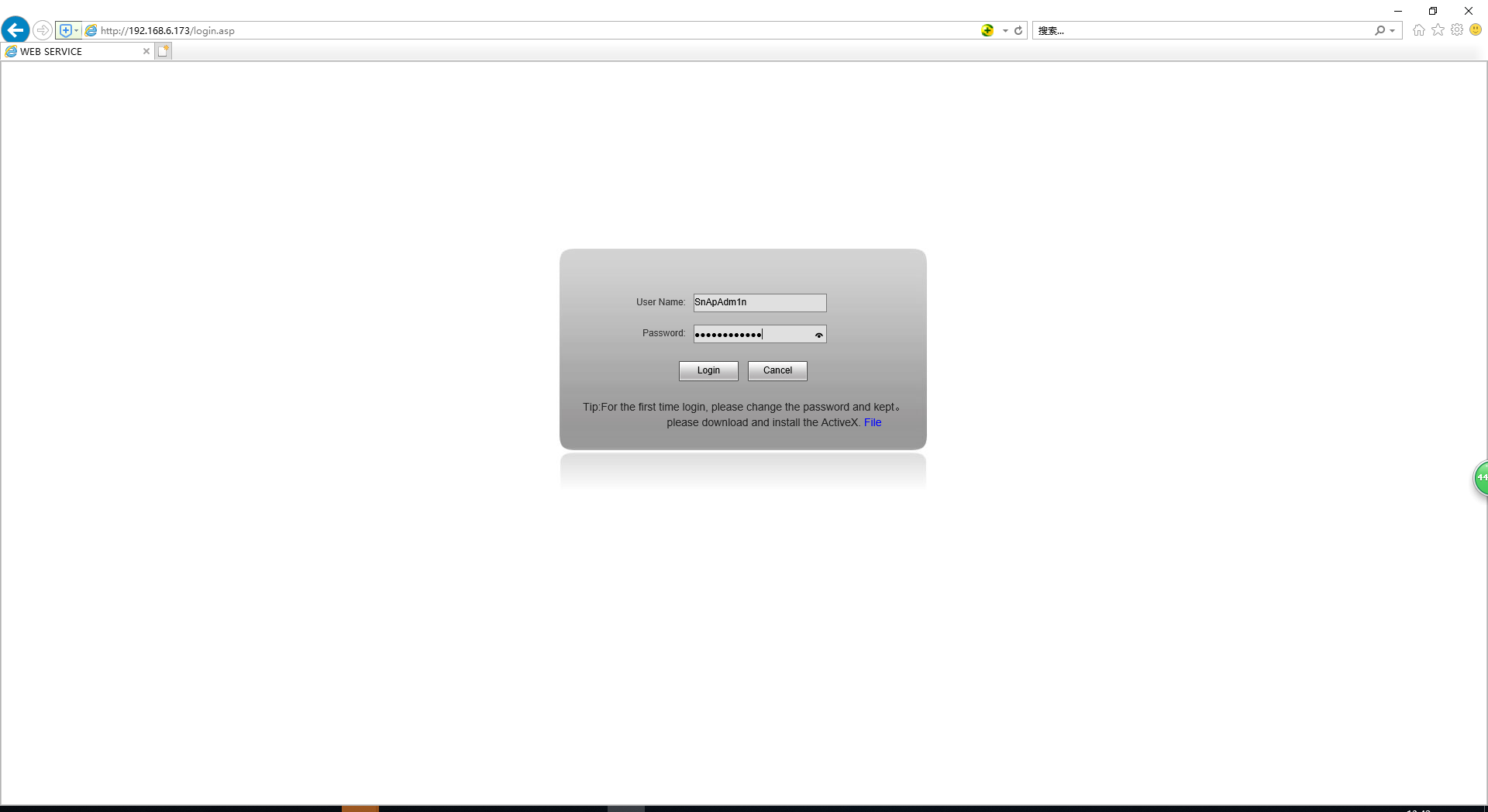 2. FTP settings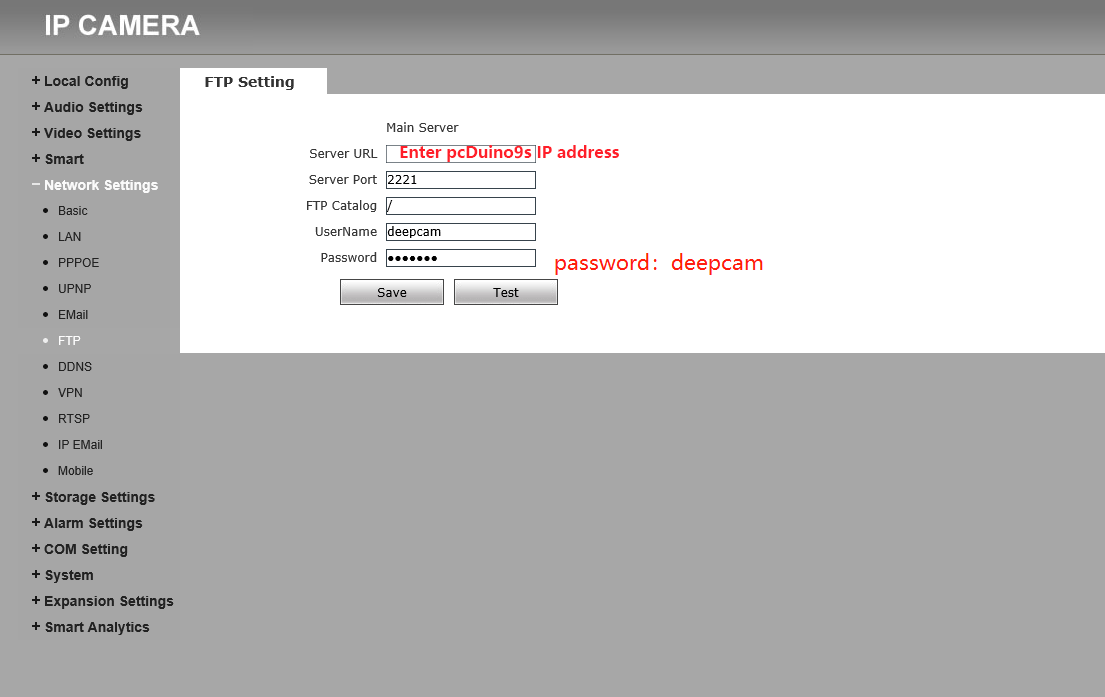 You can get the ip address of pcDuino9s from the android settings shown below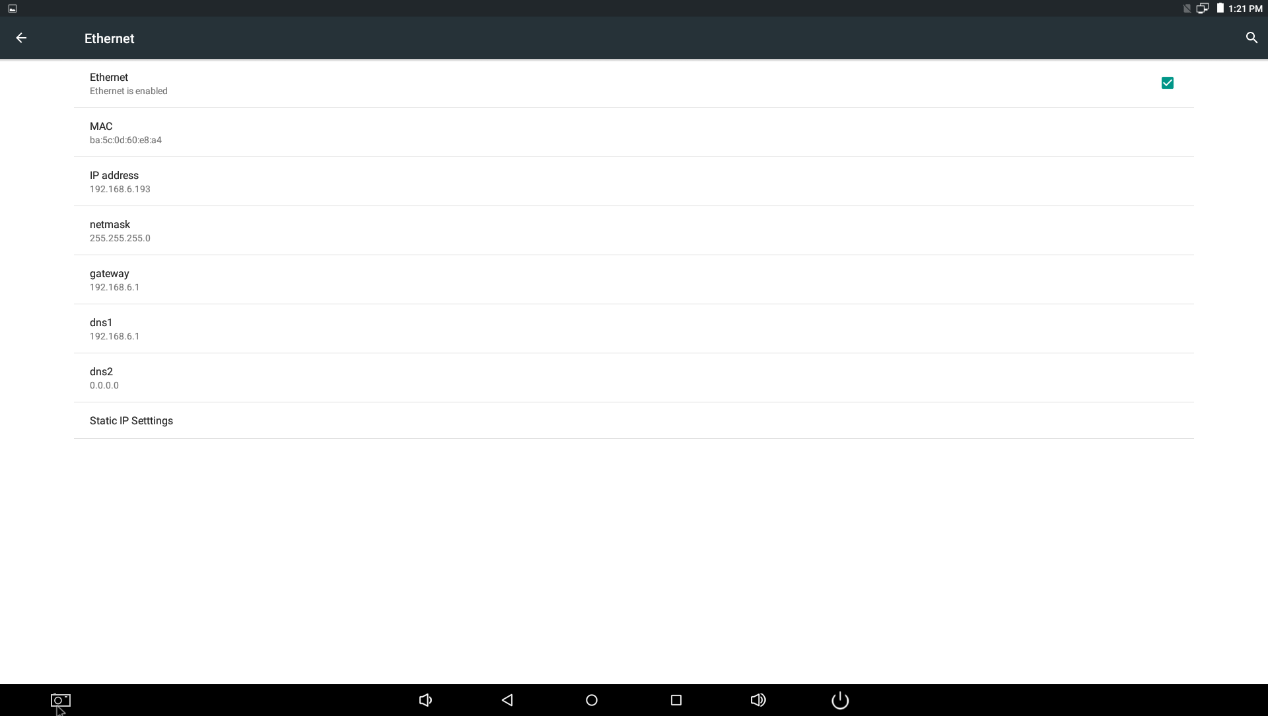 3. Configure the face capture settings

Software
1. Run Visitor Welcome APK as shown below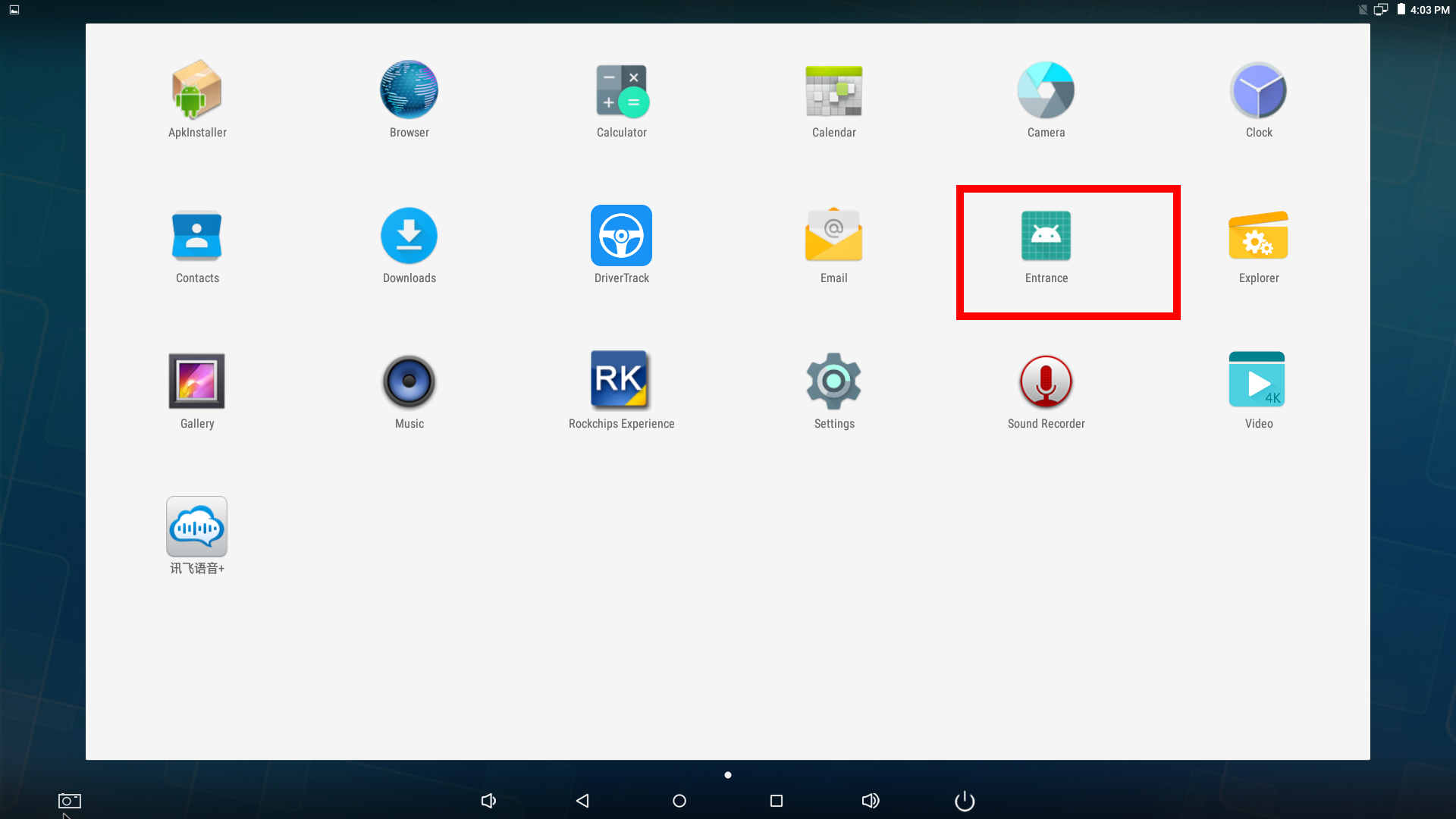 2. Software settings
Move the mouse to the top left corner, and then you can see the settings like the following image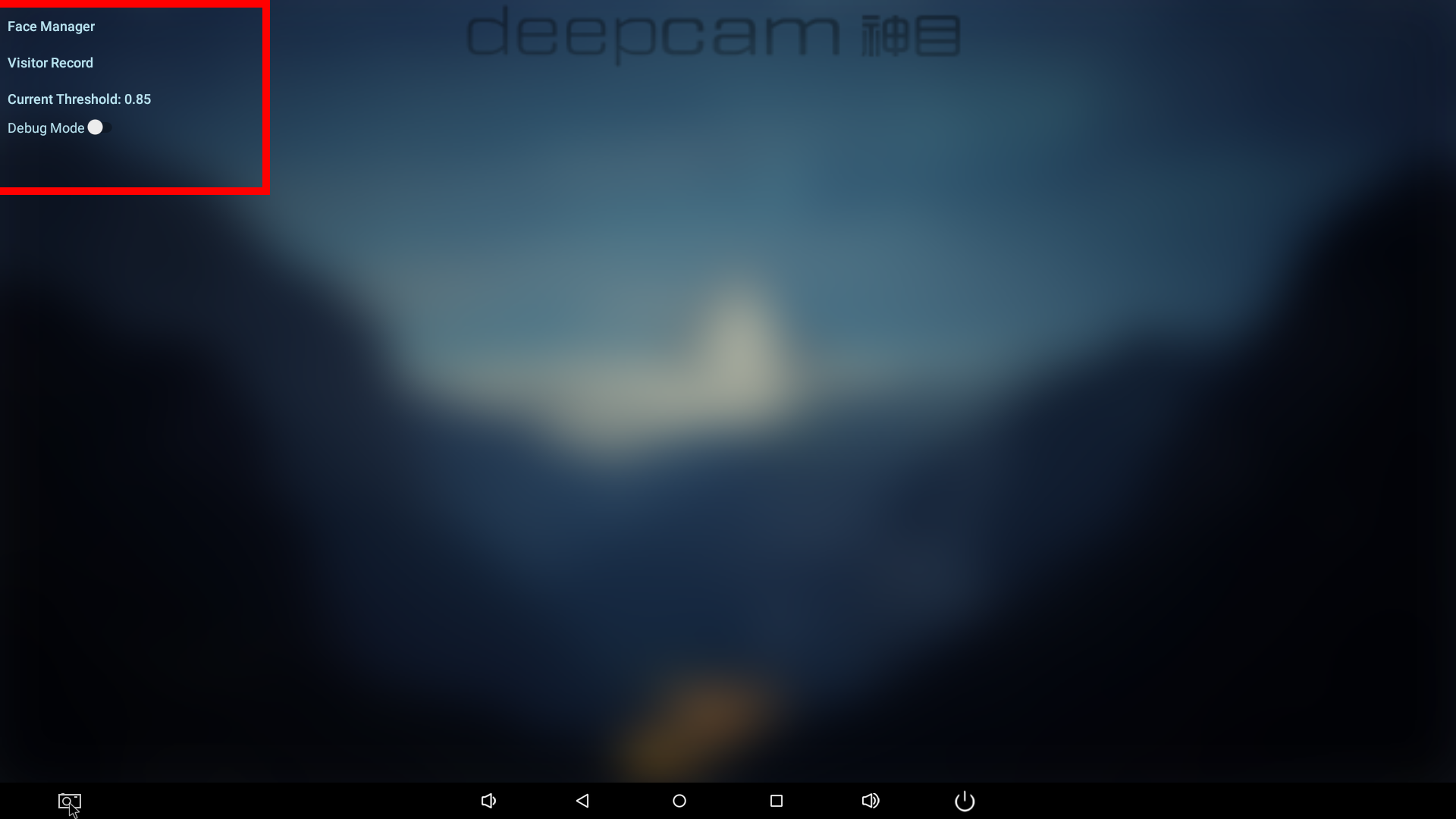 2.1 Face Management
Click"Face Management"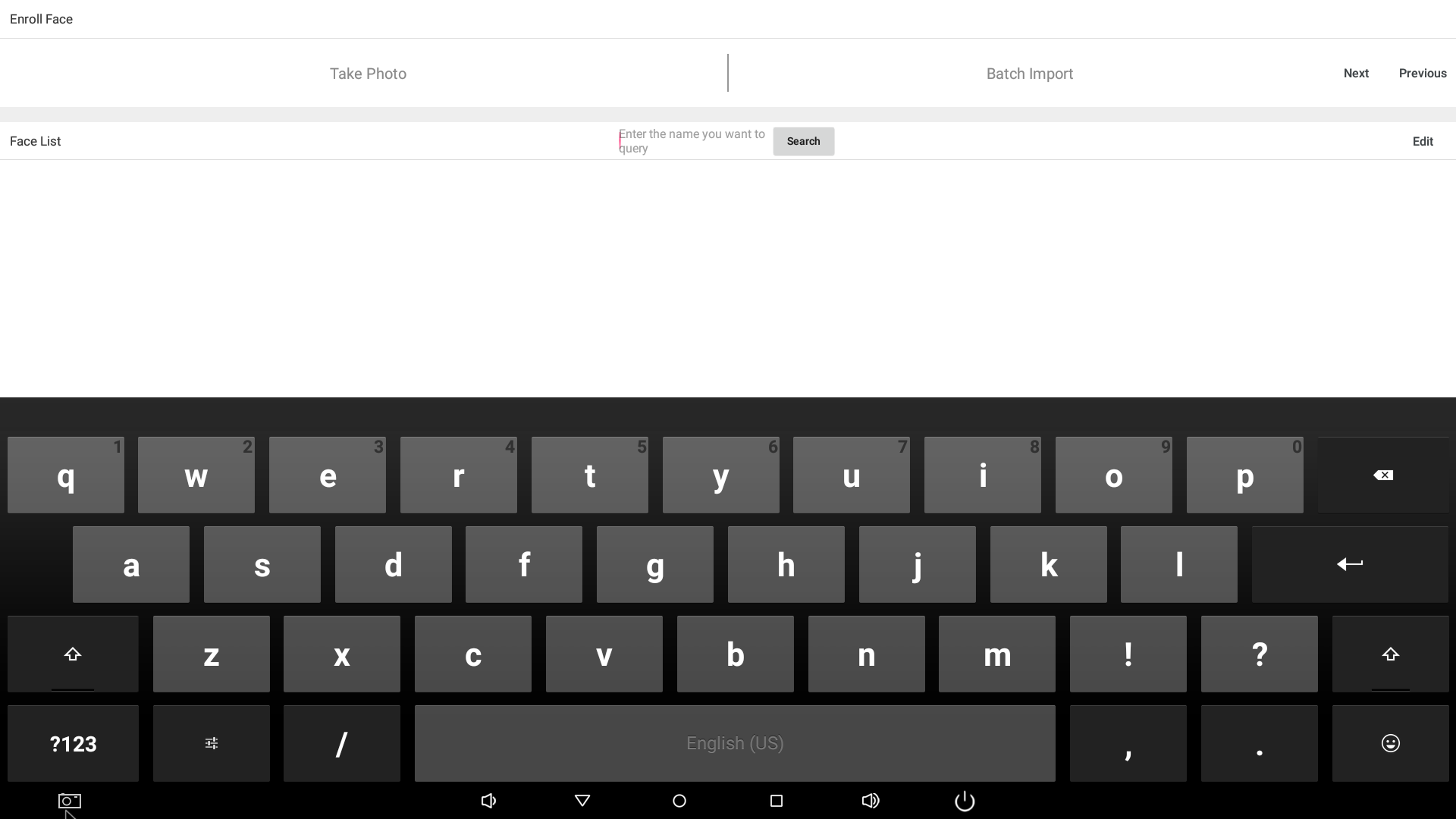 We have 2 way to enroll face, Take Photo and Batch Import
2.1.1  Enroll Face via Take Photo
If you want to use this way to enroll, you need to connect a USB camera to pcDuino9s.
Click Camera icon to take picture
After you click "Take Photo", the face enrolls successfully, it is shown as below: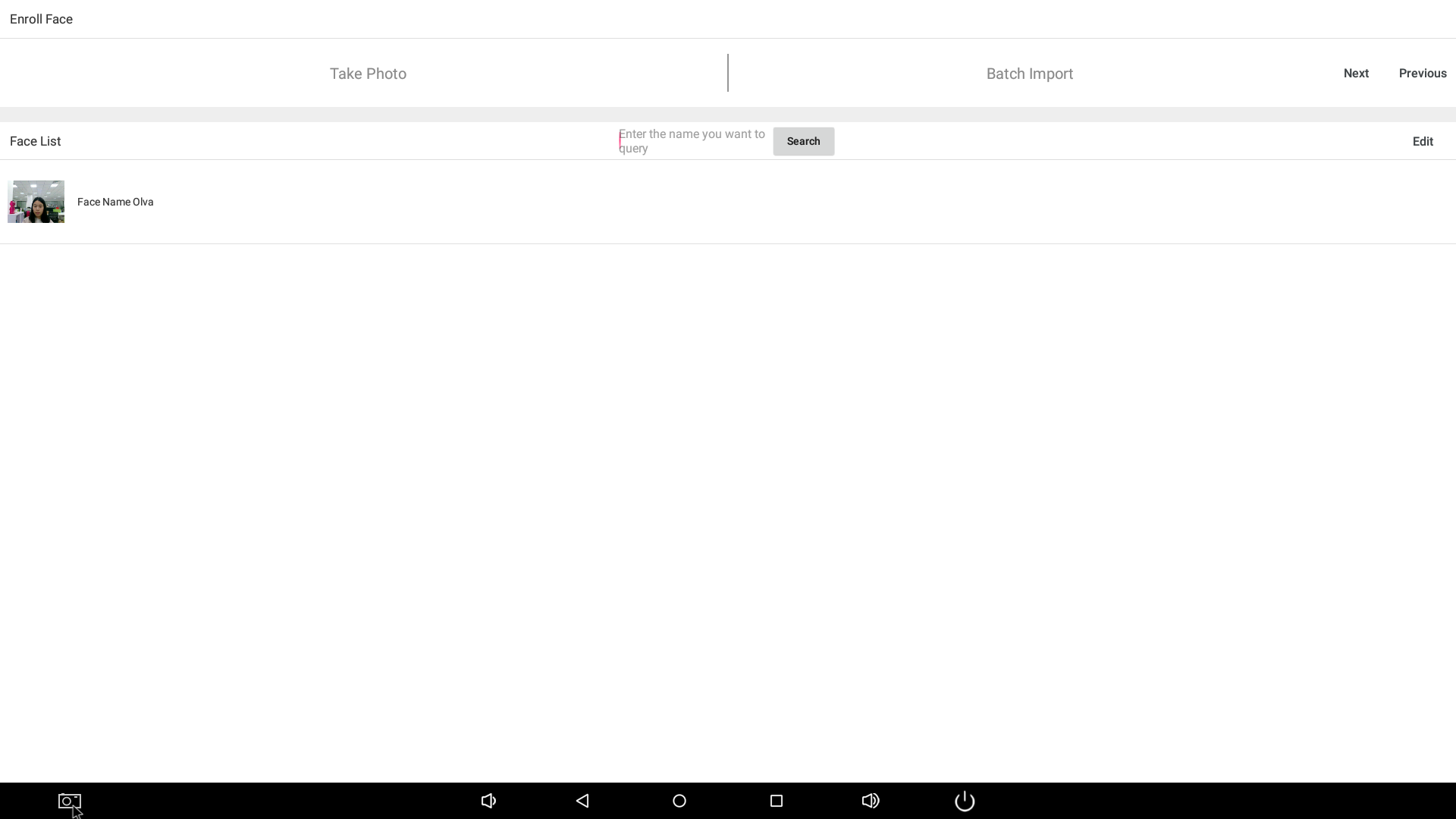 2.1.2 Enroll Face via Batch Import
Click "Batch Import", you can choose the faces which you want to enroll. Put the face images in one folder and choose the folder, then click "ok" to enroll
Note: the name of the image is the registration name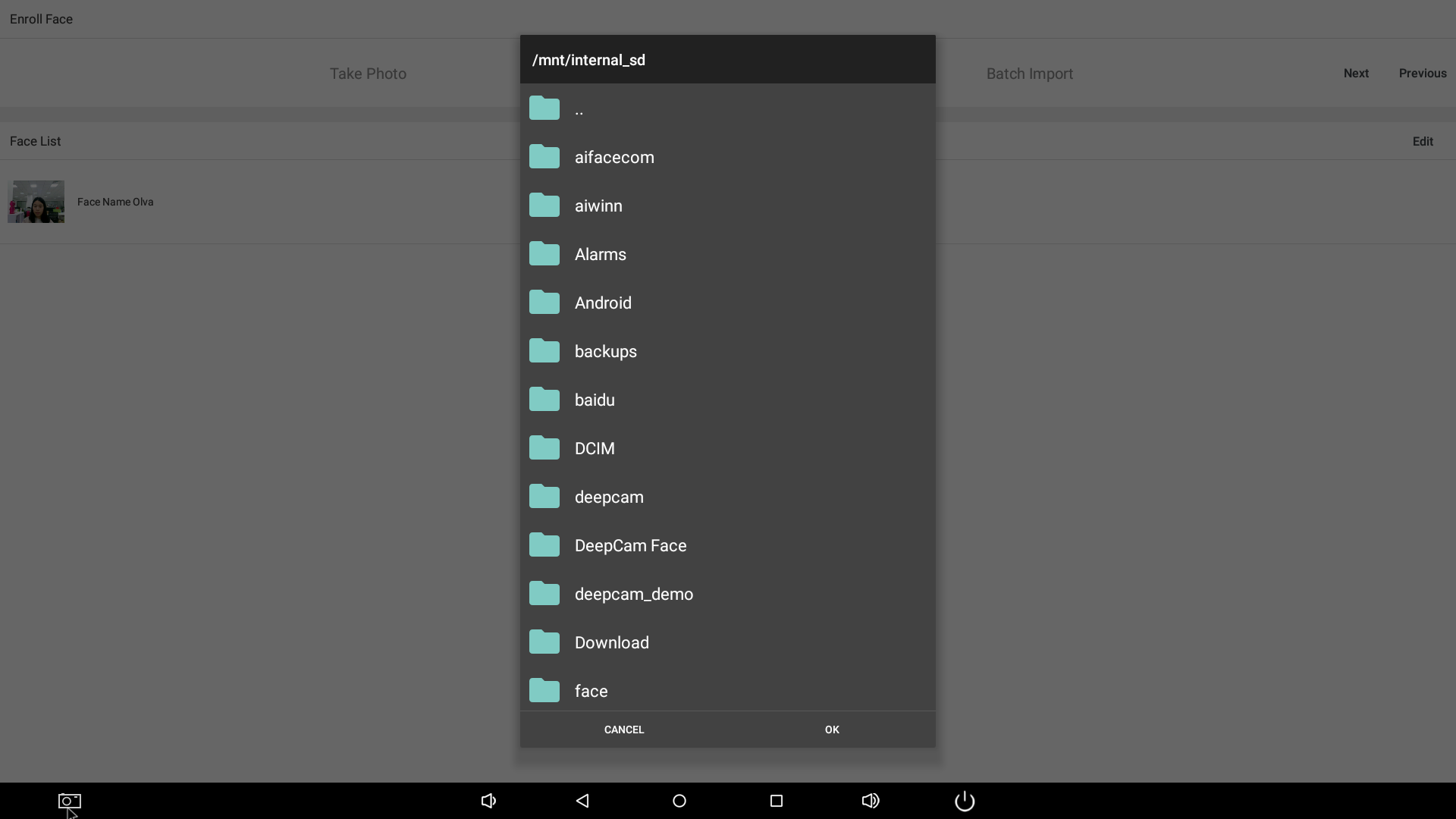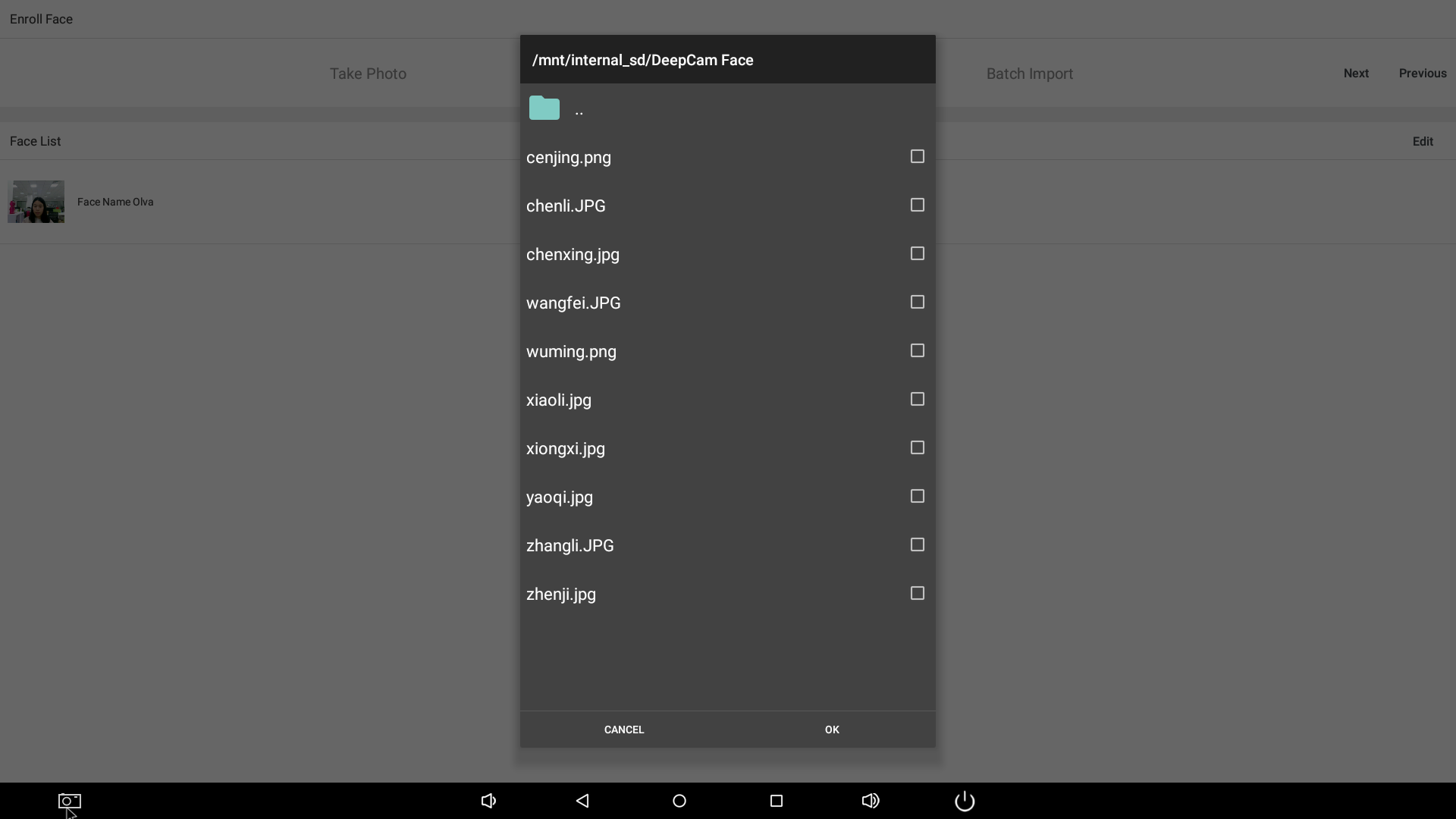 After finished is shown as below: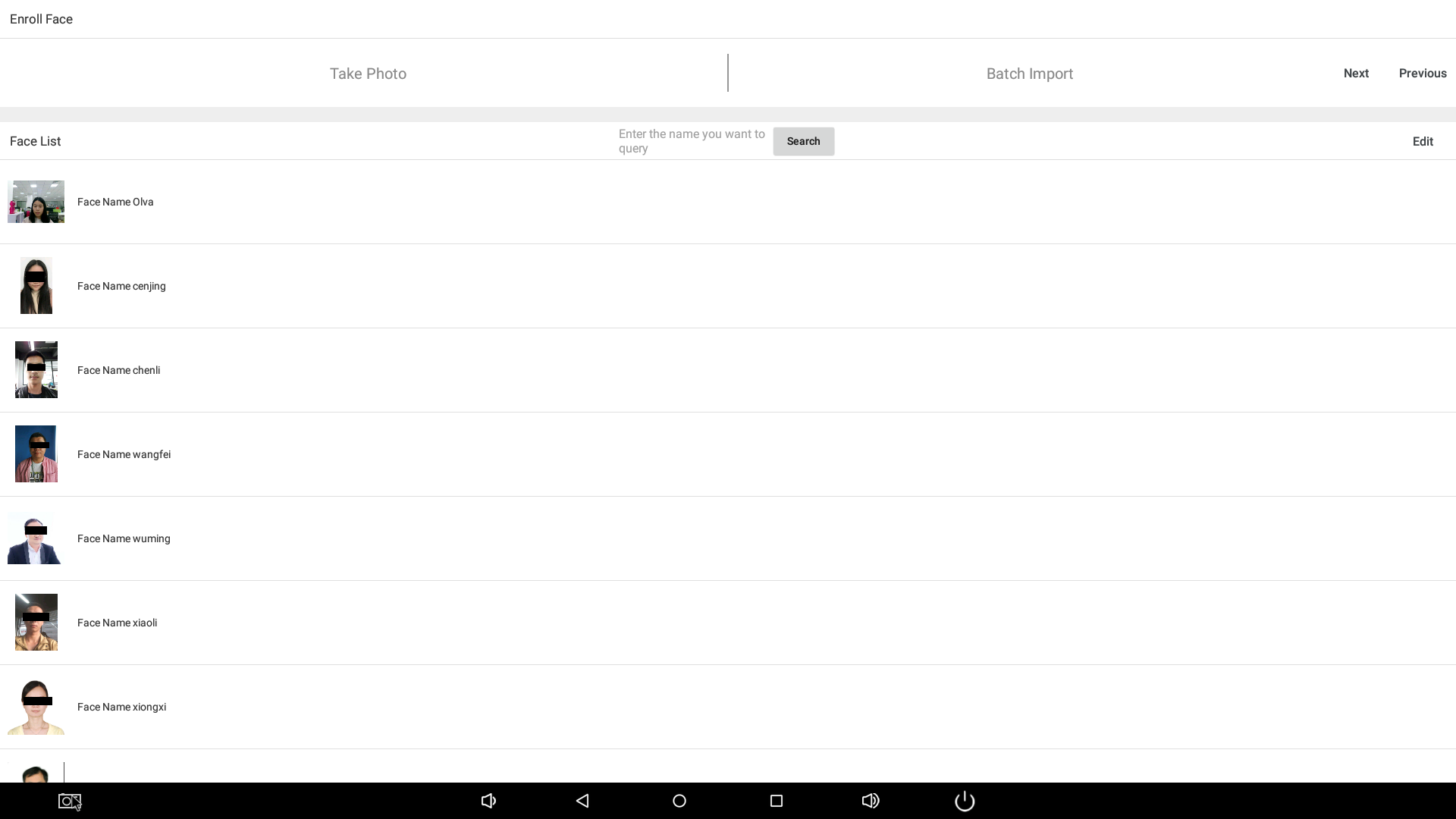 When you finished the face enroll, go back to the home page of the app.
If the registered person goes through the DeepCam face capture camera, the app will be shown as below: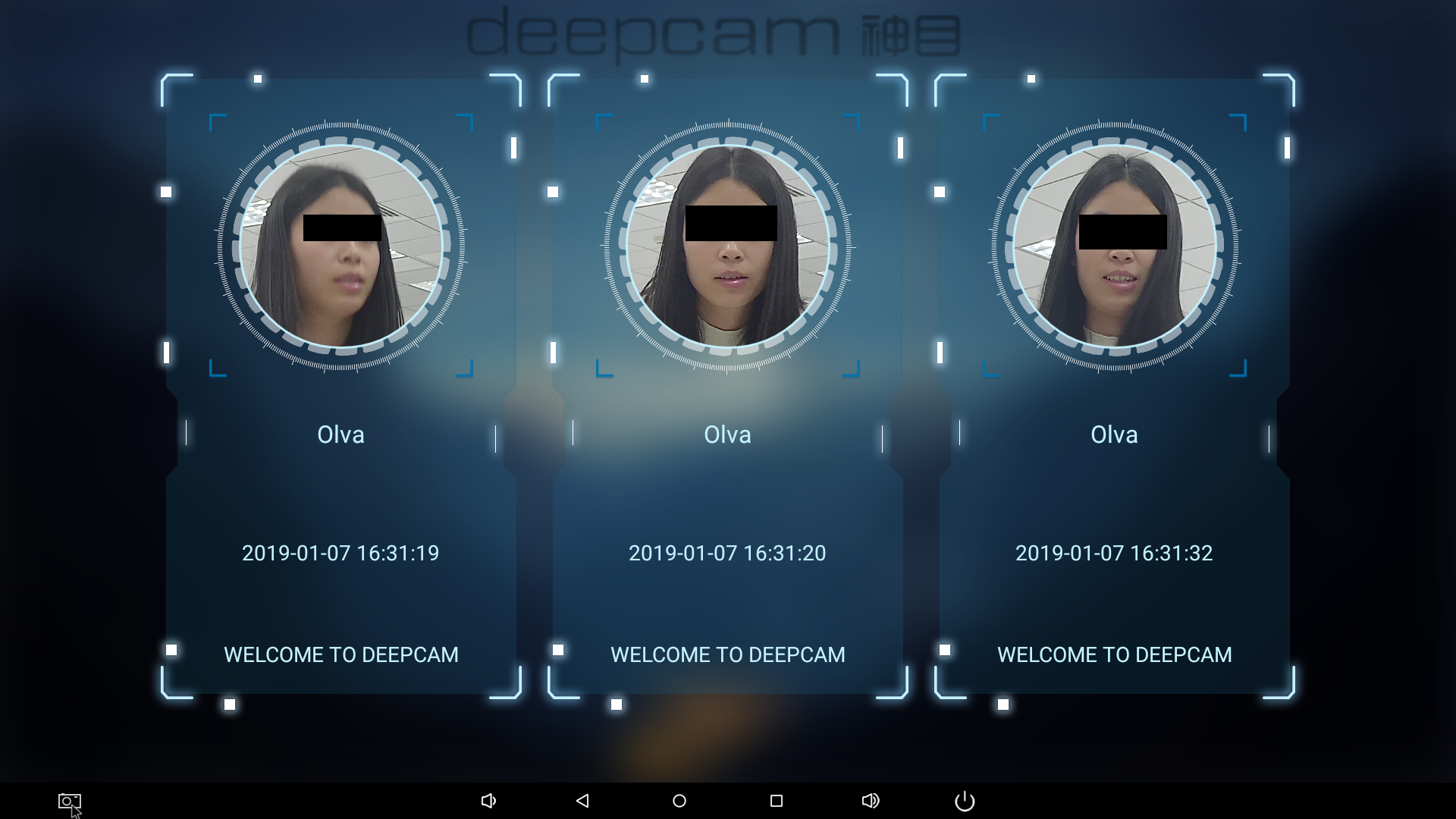 2.2 Visitor records
Click "Visitor Record" you can see the records as below:

2.3 Threshold
Click "Current Threshold" to set compare threshold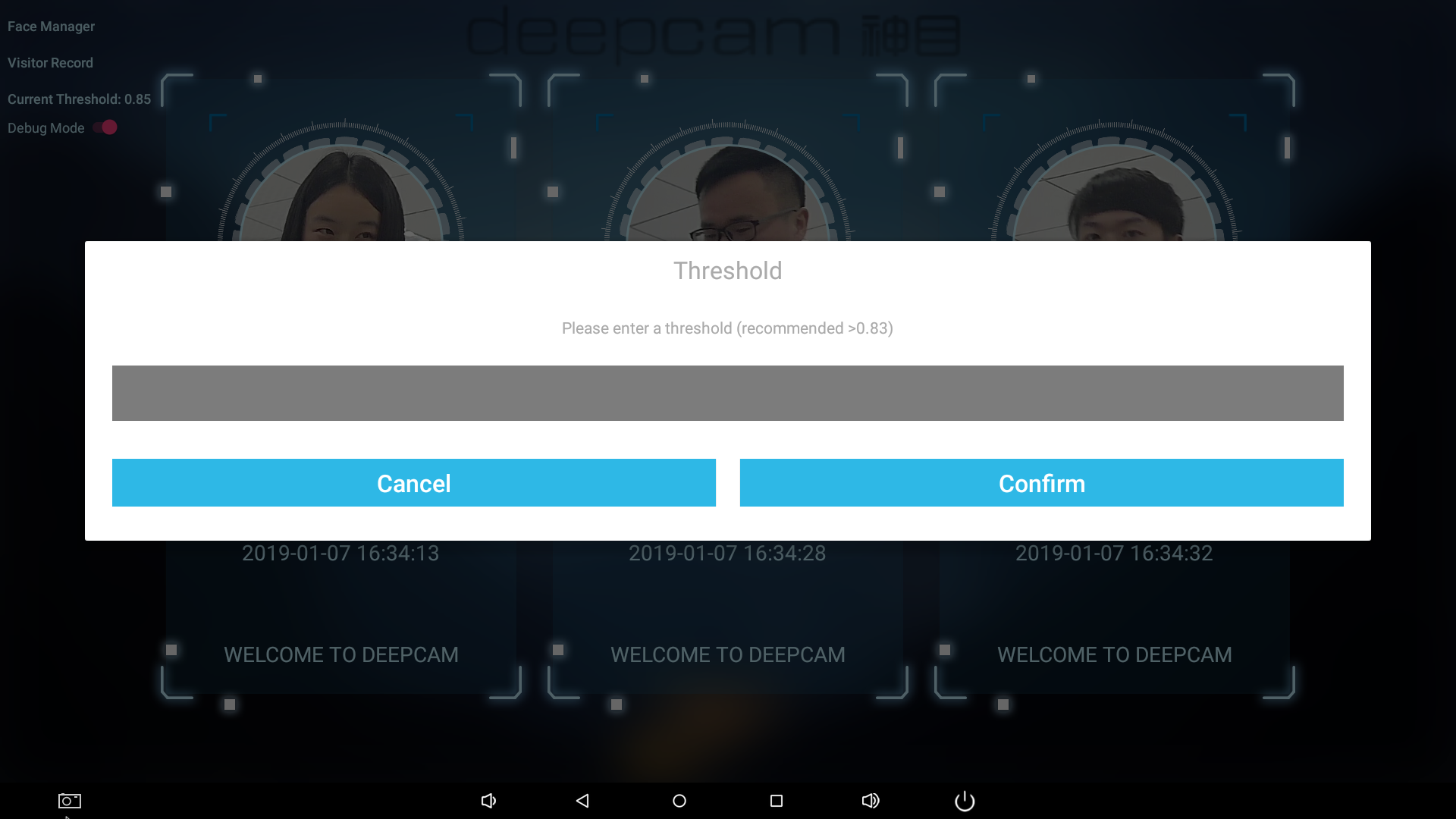 2.4 Debug Model
If debug model off, only shows the registered person.
If debug model on, shows registered person and strangers.
Resources
---