To prevent under-age buy of alcohol or for bank application to check ID, it will be found that the enforcement changes from staff to staff.
In this post, we describe a setup that can automatically check ID using a LinkSprite special setup.
This application uses dual USB cameras,  one is used to capture the ID, and the other one is used to capture faces of the customer.  It can detect face quickly and compare it with face information of document in real time.
1.Wiring Instructions
Connect the device as shown below:

2.Steps
Download the "DeepCam License Match" app and install it, as shown below: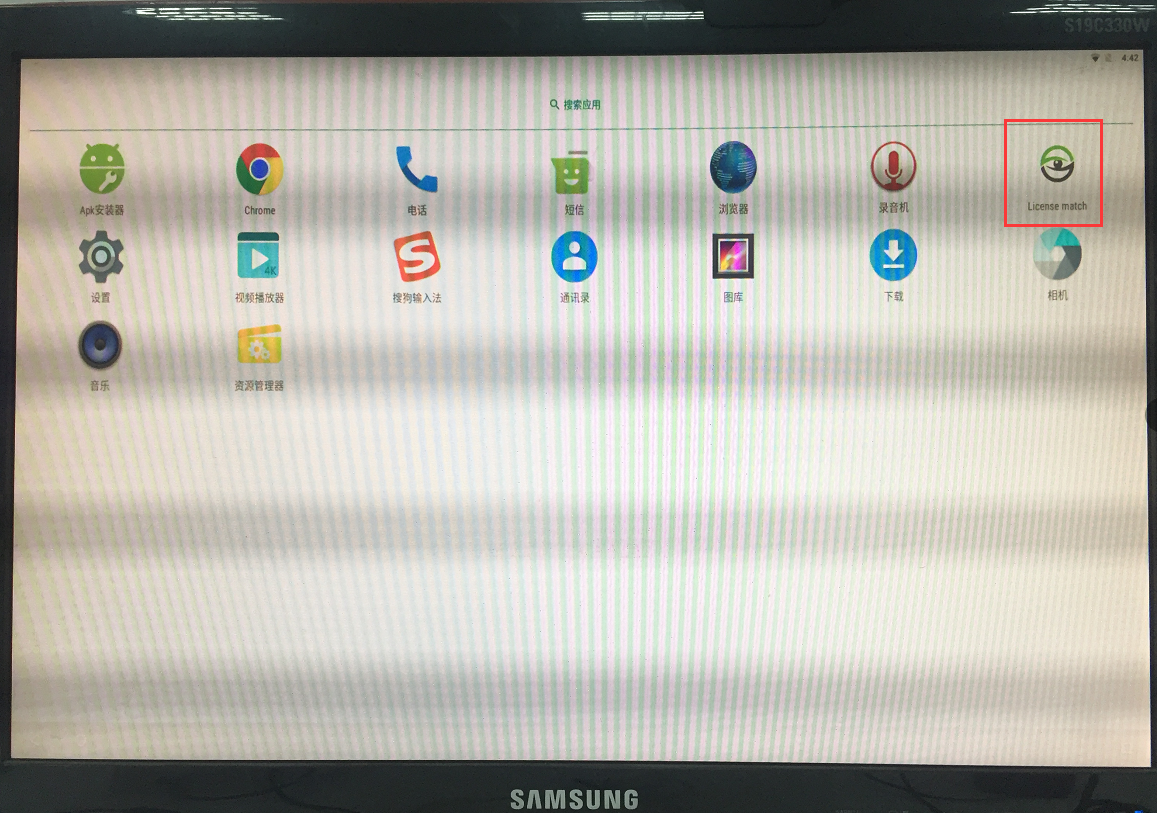 Open the APP and allow access to the camera. After the camera is successfully opened, the credentials with the face image is placed on the credentials photo reading device, and the real face is facing the other camera. The system automatically starts comparing the photos on the document with the real person, as shown below:

3.Setup Instructions
The setup page is divided into three parts: USB camera selection, comparison threshold selection and camera resolution selection, as follows:
(1) USB camera selection: Select the corresponding USB camera on the function interface, as shown in Figure 3.1.
(2) Comparison threshold selection: set different thresholds and check the effect of comparison, as shown in Figure 3.2.
(3) Camera resolution selection: adapt more resolution, compare and optimize the effect under different resolutions, as shown in Figure 3.3.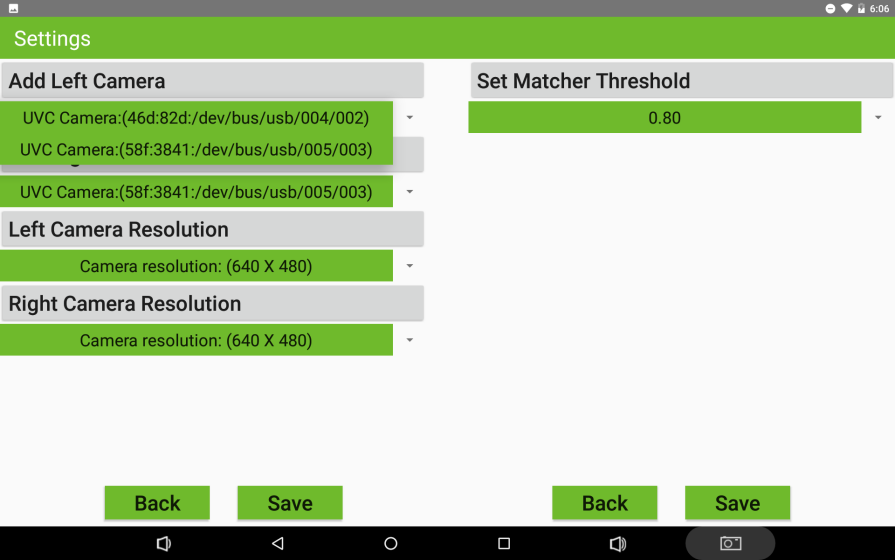 Figure 3.1  USB Camera Selection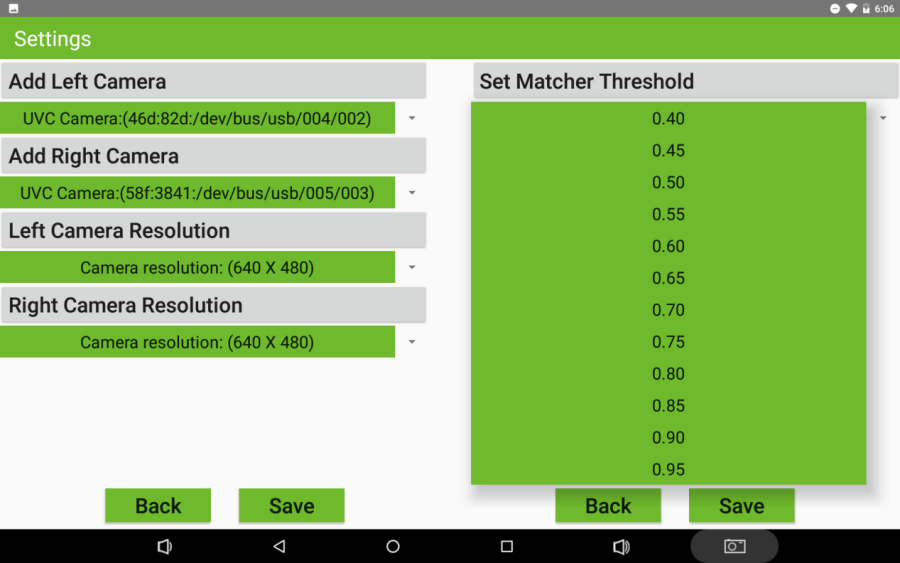 Figure 3.2  Comparison Threshold Selection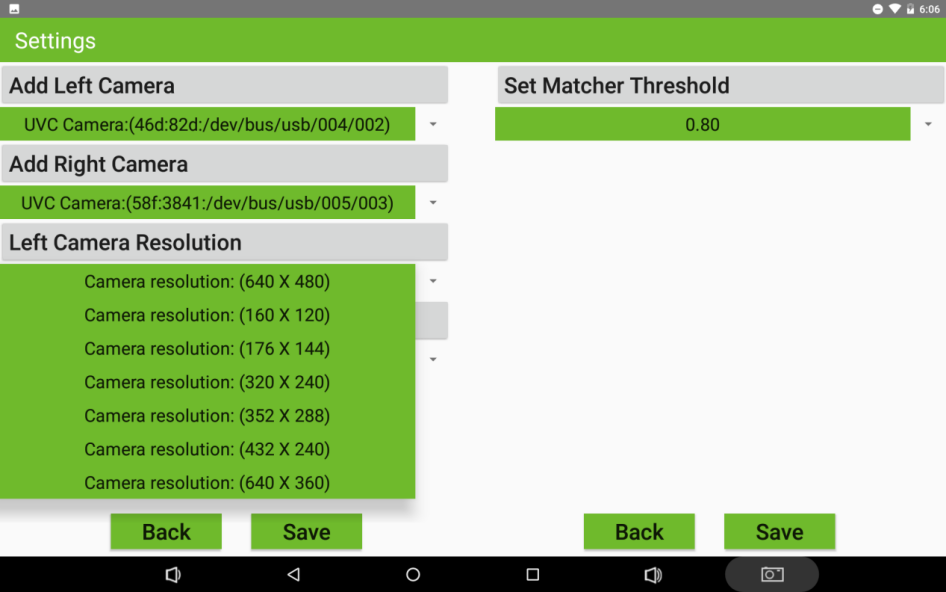 Figure 3.3  Camera Resolution Selection
4. Resource