Percepcam J1 Facial Recognition Camera can detect and capture faces and then feed the face to a FTP server.
First, we need to setup a FTP server as described in the post.  We then follow the ways described in this post to access the configuration web page on the camera.
On the configuration web page, we need to turn on face detection and turn on face tracking as below: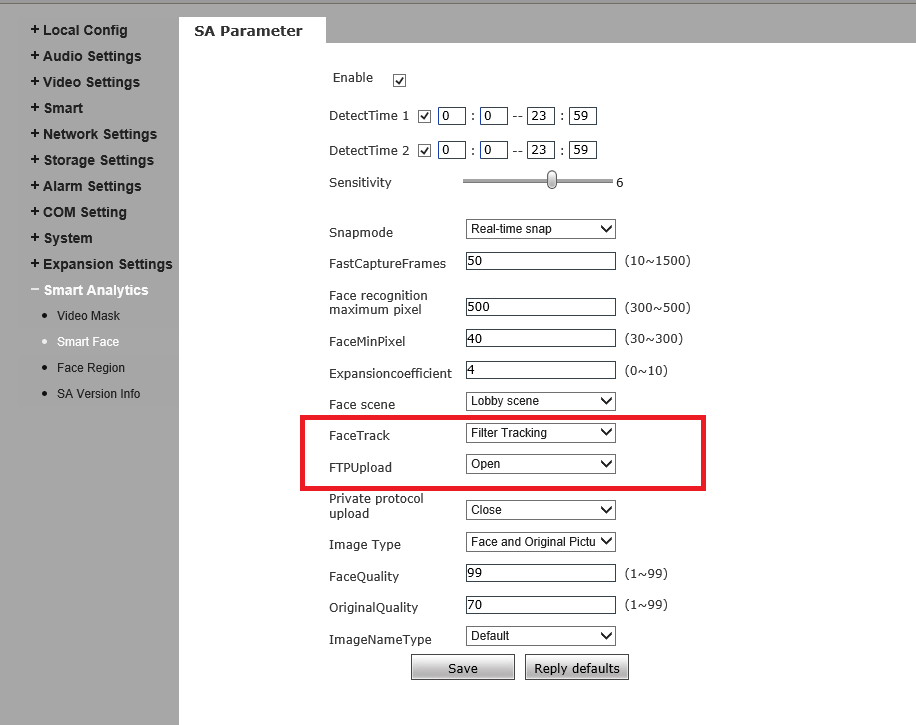 When face is detected, the box around face will be red first, meaning that the quality of the face is not good, and after adjustment of the distance, the box will turn into green, and it means that the face is of good quality, and will be uploaded to FTP server.
Then we will need to configure the FTP client part:
After that, when person shows up in front of the camera, green box will mark the faces, and face snap will be uploaded to FTP server: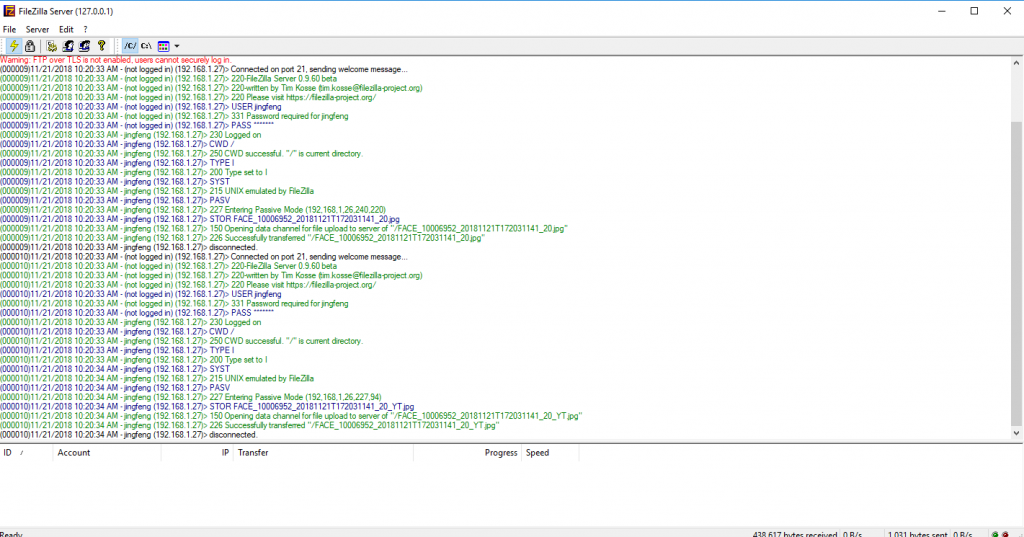 The captured faces will be stored under the FTP directory: