Face capture camera needs great care when it comes to how it needs to be installed.  It needs to be positioned carefully to get best capture of faces.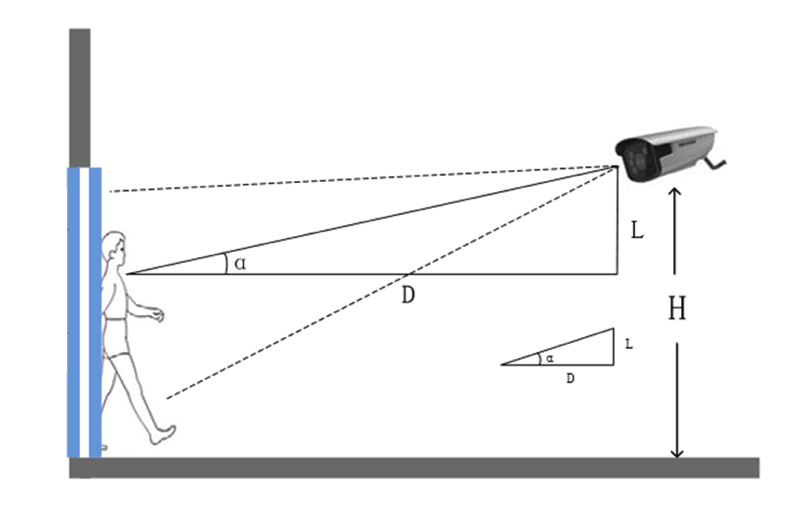 The pitch angle  α be 15º±5º, and worst case α<25º.
Max detection width: 2.5 meter
Install height:H=0.18*D+1.5 meter
focal length: f=2.9*D(mm) D is the distance between the camera and the entrance.
The following is a quick table:
Detection Width

W

Detection Distance
Install height h
Pitch α(degree)
4m
7.8m
2.9m
10o
4m
12m
3.7m
10o
4m
18m
4.7m
10o
4m
30m
6.9m
10o