pcDuino3 supports   USB cameras and CSI cameras. In this post, we will explain how to switch the default camera between these two as they need difference drivers.
There is a file named  '/etc/modules'. If we open it, we will get: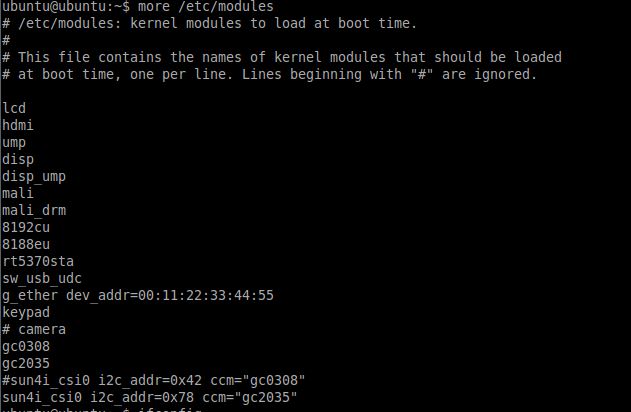 From the above screen shot, we can see that the csi camera is enabled. If we comment it out, the default one will be USB camera.