Download and install the PleasedOrNot app on the tablet. Open the PleasedOrNot app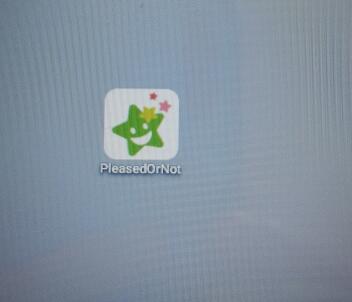 When opening the app for the first time, you need to select relevant information, please follow the steps below,
(1) please select "Public Cloud"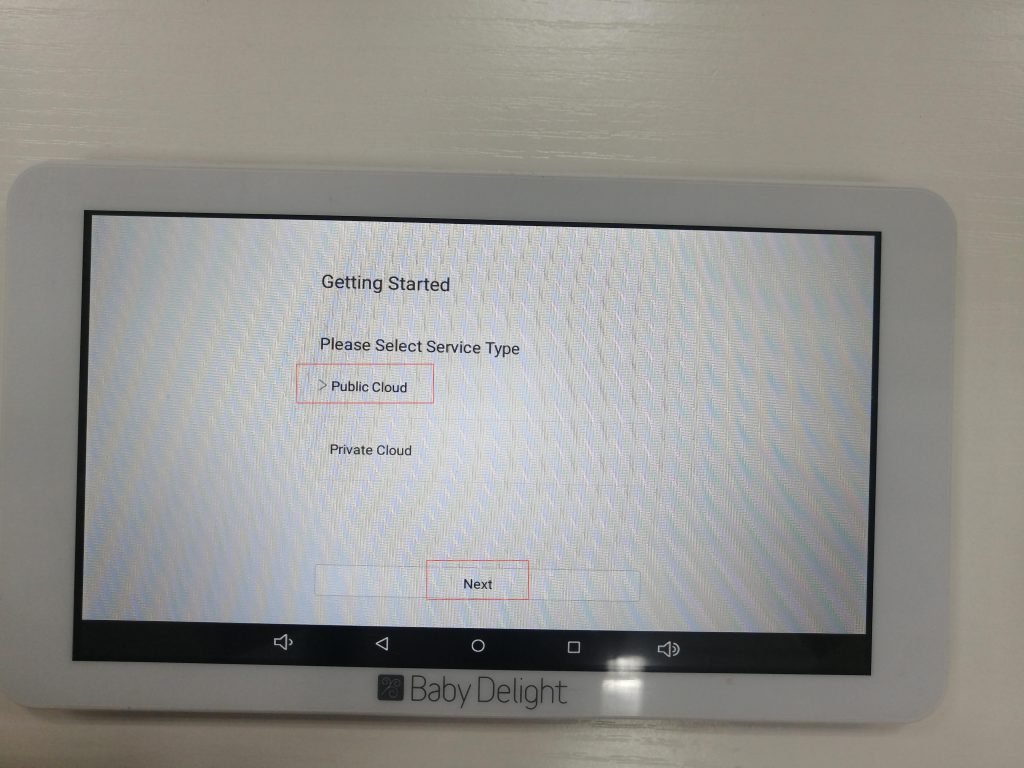 (2) Please select "America",and then click "Next"-"Confirm", as shown below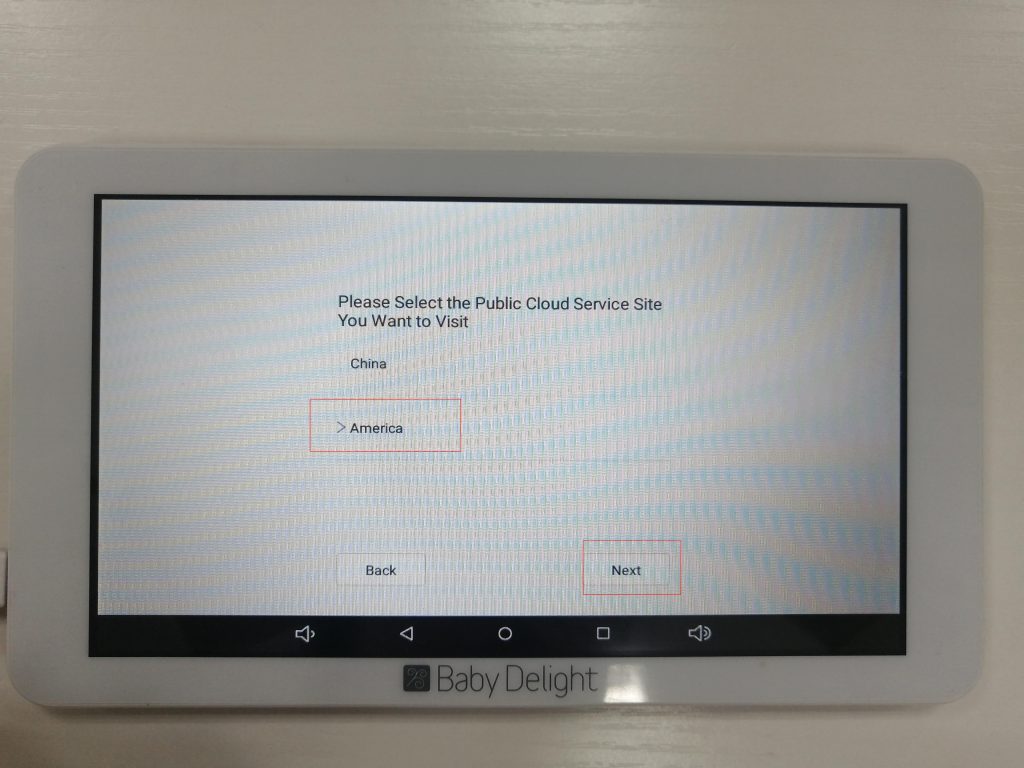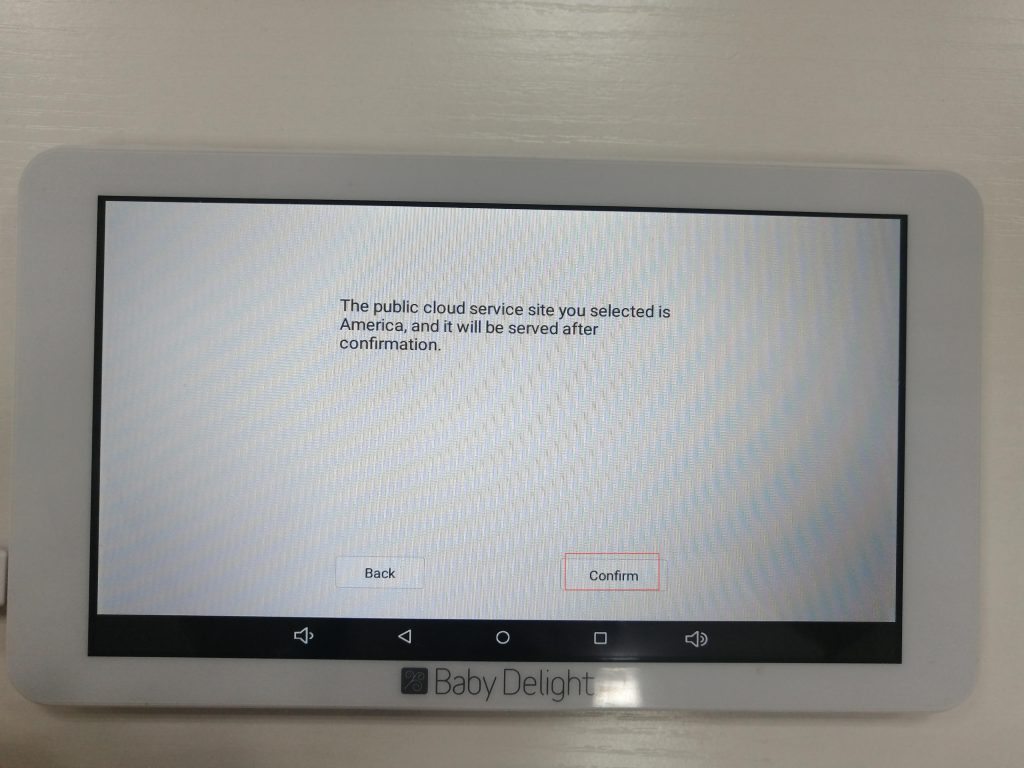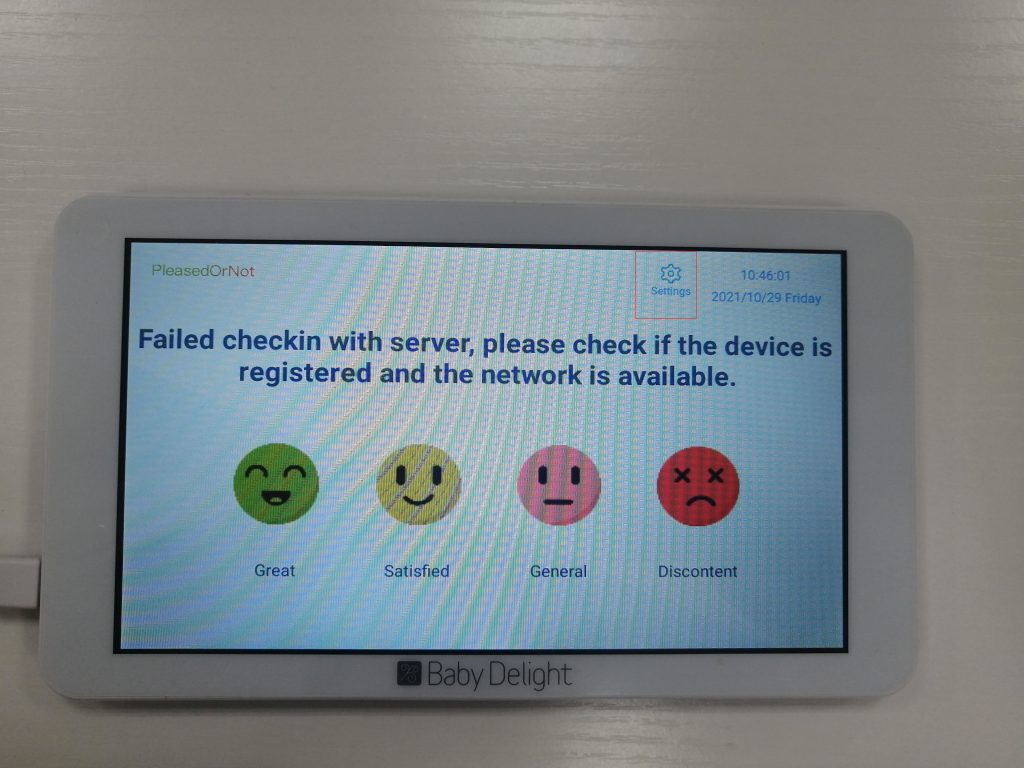 2. Now the device is not connected to the cloud platform. To connect to the cloud platform, you need to know the MAC of the device. Follow the steps below to view the MAC of the device.
Click "Settings", enter the password, the default password is 123456. Remember the device Mac and open the call button.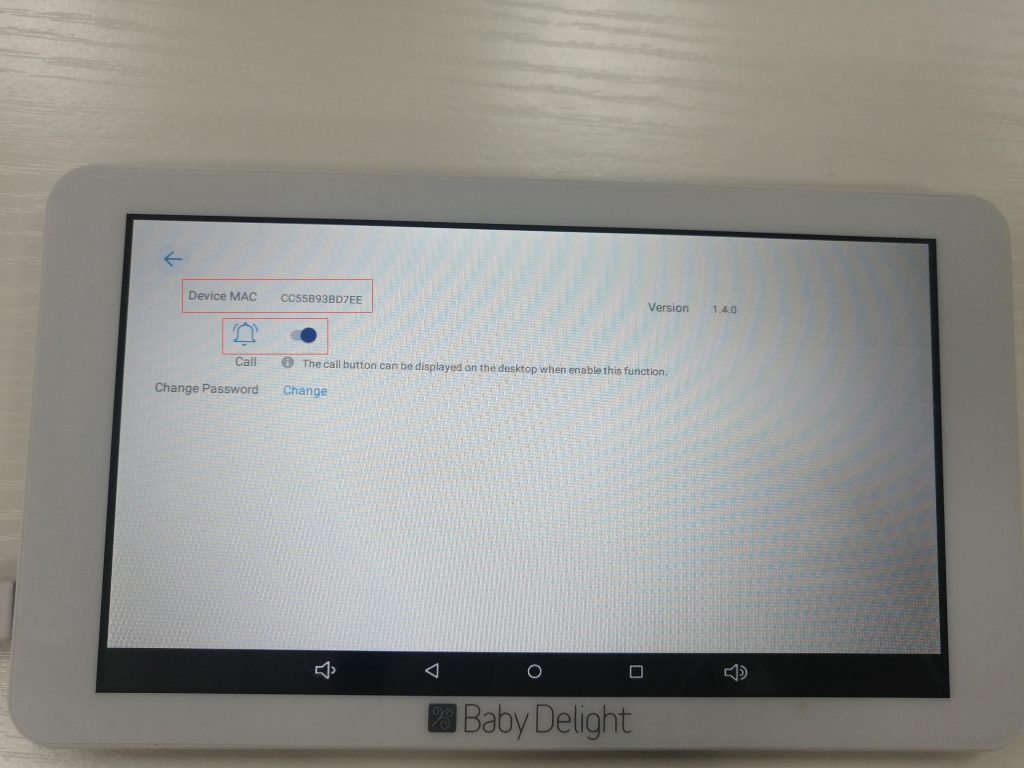 3. Connect the device to deepcloud platform and log in to deepcloud platform(https://aishop.linksprite.com/login), if you don't have an account, please register a new account first.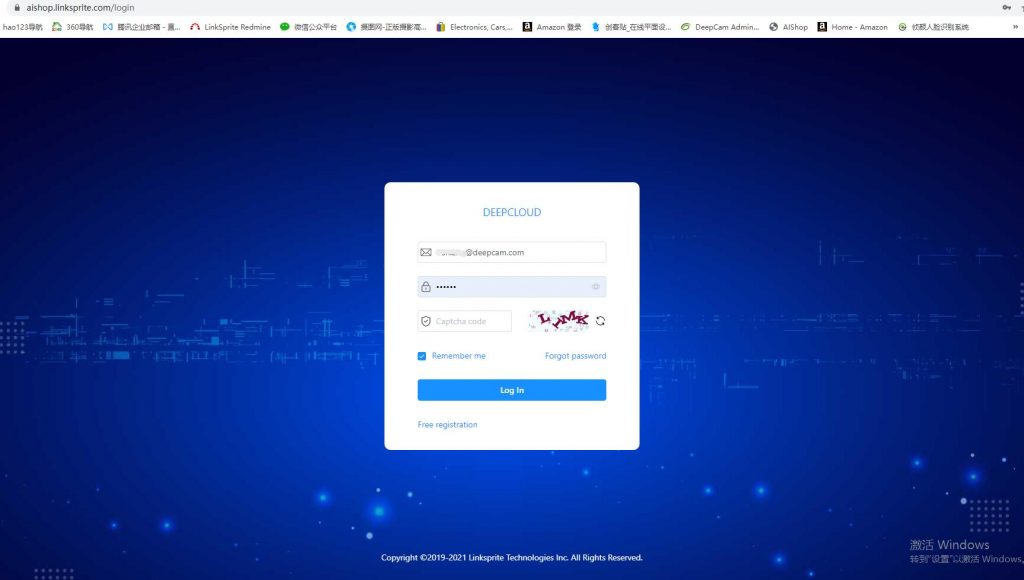 click "PleasedOrNot" — "Device Management" — "Create New Device", and fill in relevant information as required. as shown in the figure below: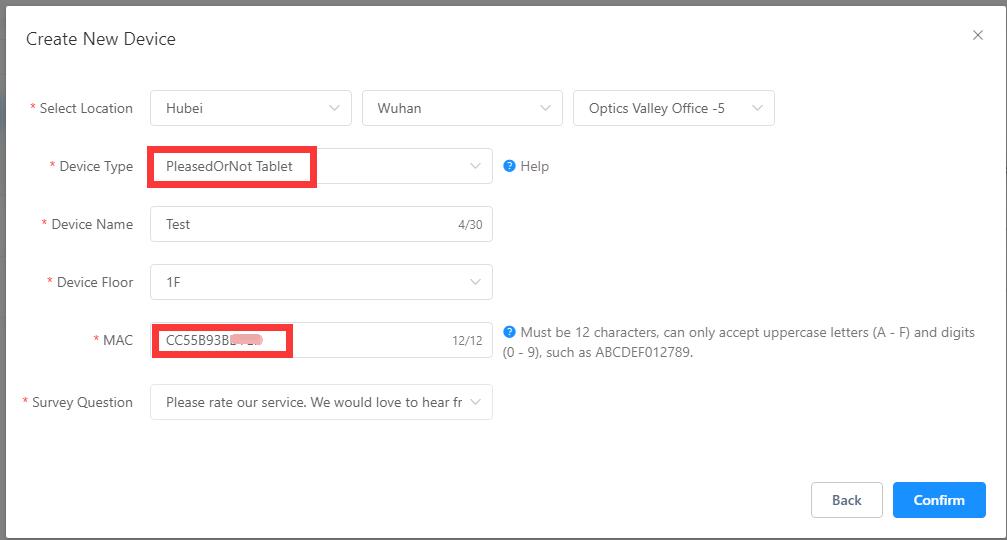 After the device is added, the device will be "offline". Please wait for a few minutes. The device will be "online", and "successful checkin with server" will be displayed on the app, as shown in the figure below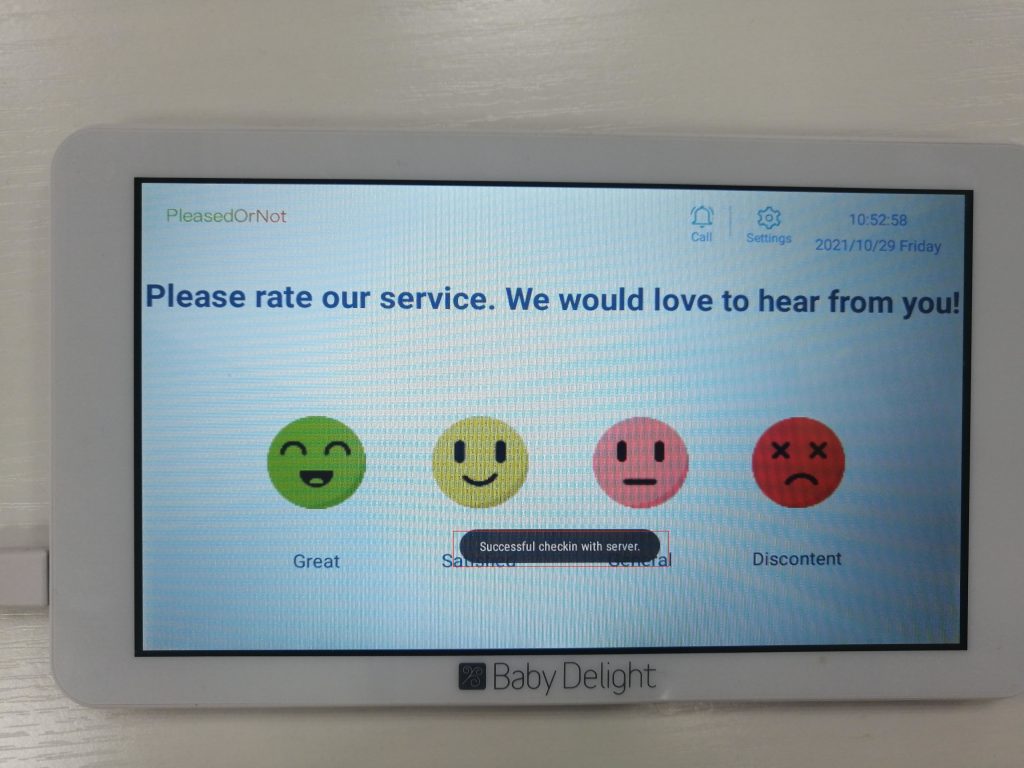 4. On the cloud platform, click "Survey Questions" to set the problems you want to investigate, as shown below.

click "Satisfaction Report" to query the satisfaction survey report, as shown below.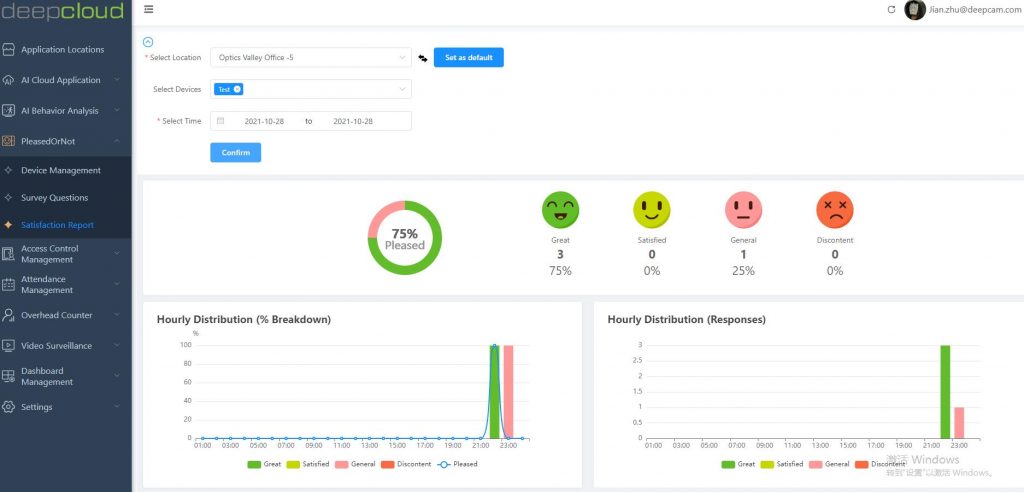 5. Click the "Call" Icon on the app, and the service personnel will receive the call push on the mobile phone (PercepCam APP), as shown below,