Install Frigate NVR add-on
Similar to the MQTT, we also install Frigate NVR by navigating Configuration -> Add-ons, but install of add-ons store, we hit the upper right three dots by adding repositories,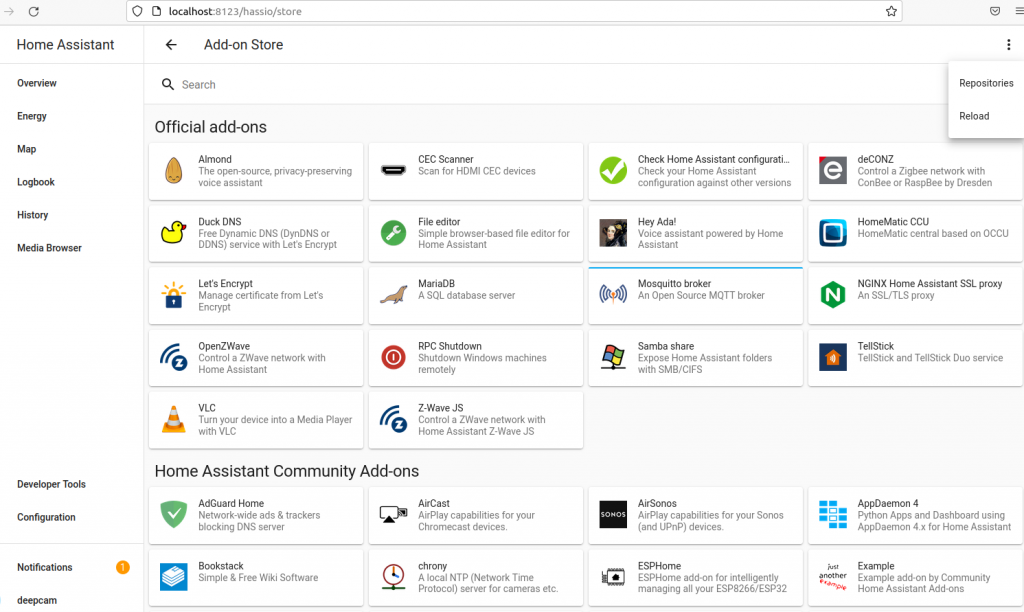 The URL to the Frigate NVR add-on is: https://github.com/blakeblackshear/frigate-hass-addons
We enter the URL: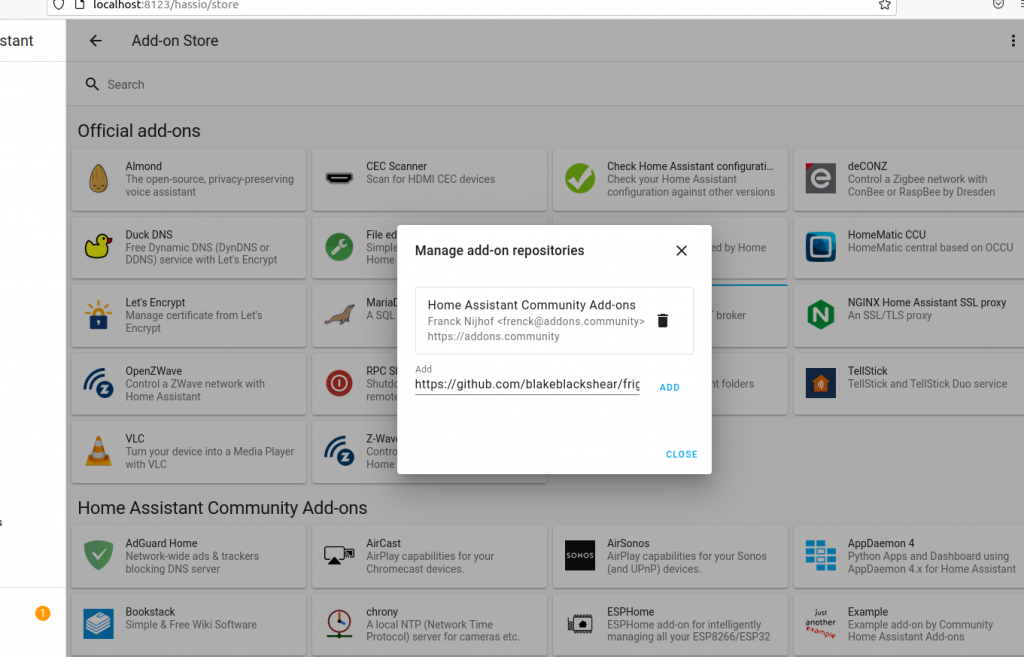 The Frigate NVR add-on should appear as:
If not, we can restart the service by:
sudo docker restart hassio_supervisor
Click install to install the Frigate NVR: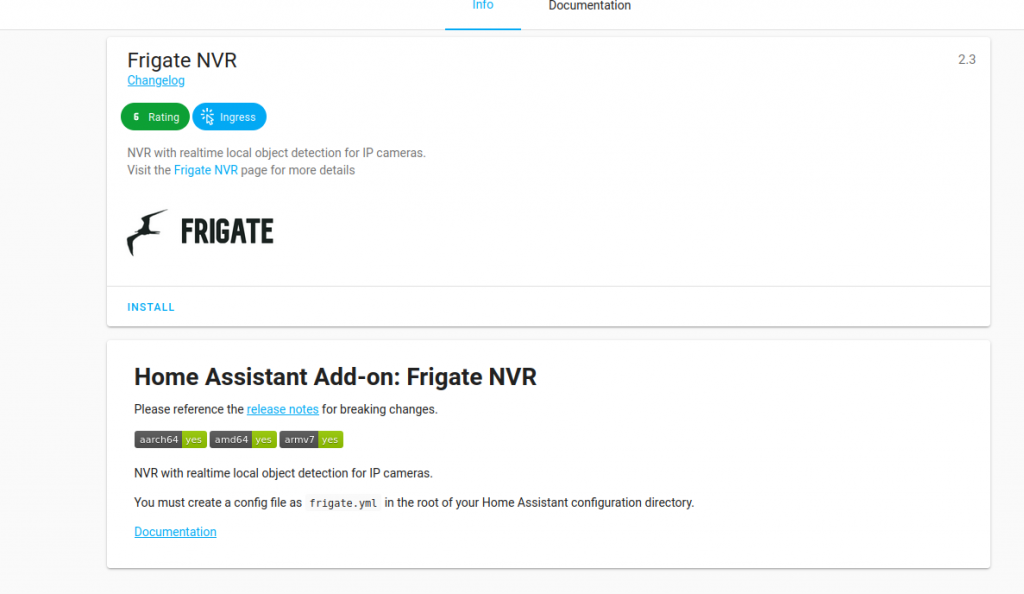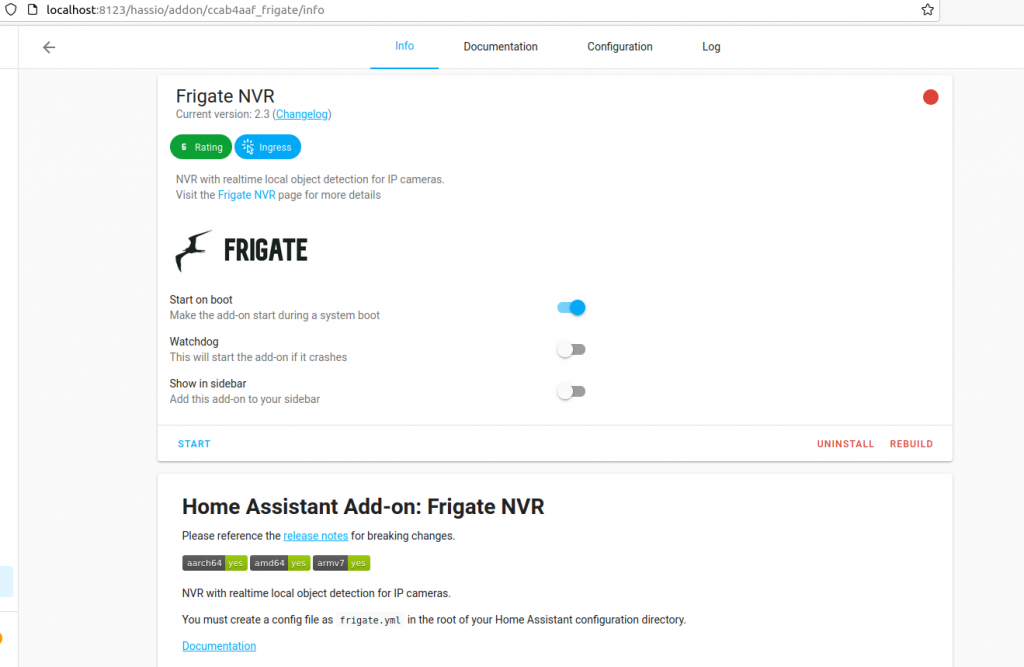 Before we can start the service, we need to configure it by creating a yml file, /config/frigate.yml
File editor add-on
We can install file editor add-on to create and edit frigate.yml file.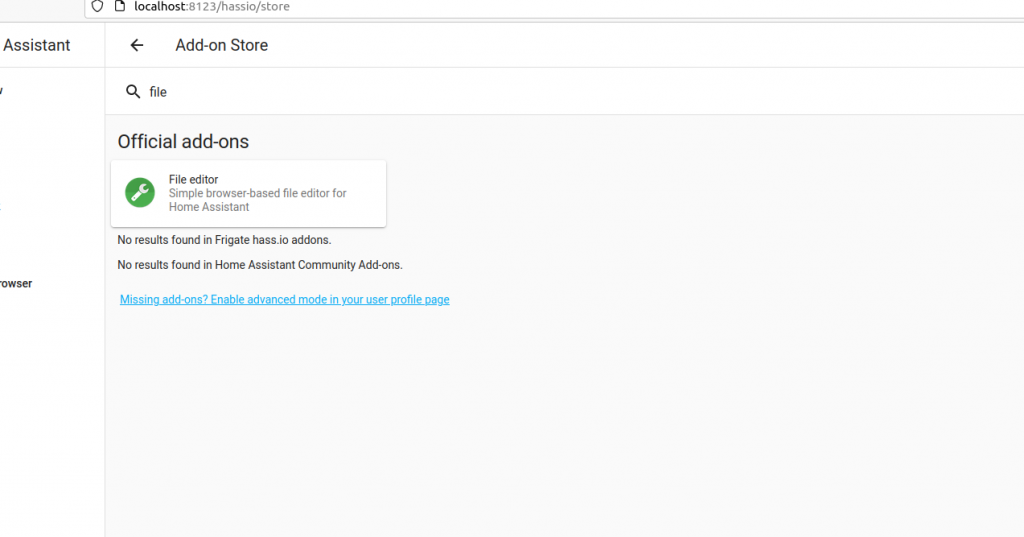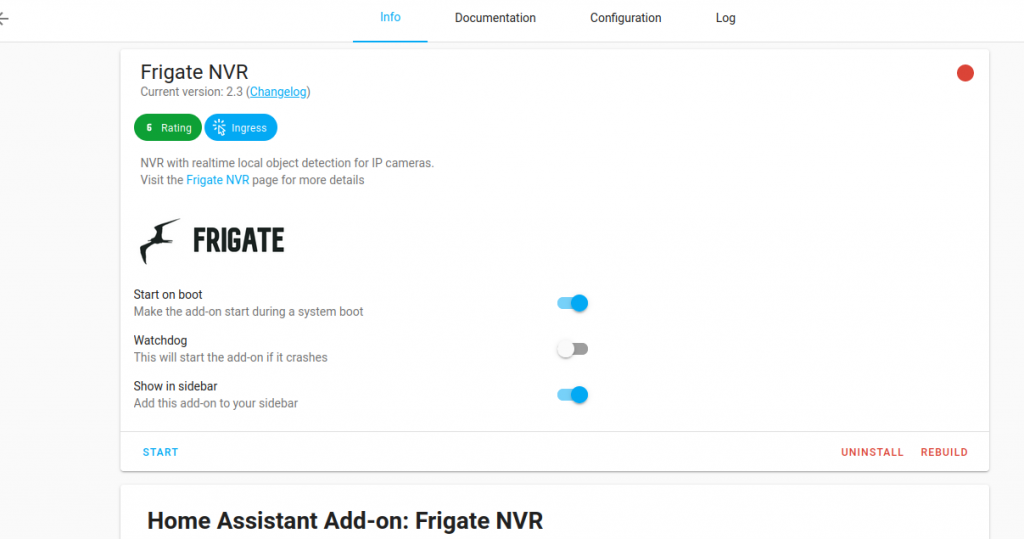 Click install to install file editor, and then click start to start the service.
To make our lives easier, we can also make Frigate and File editor shown in sidebar of Home Assistant: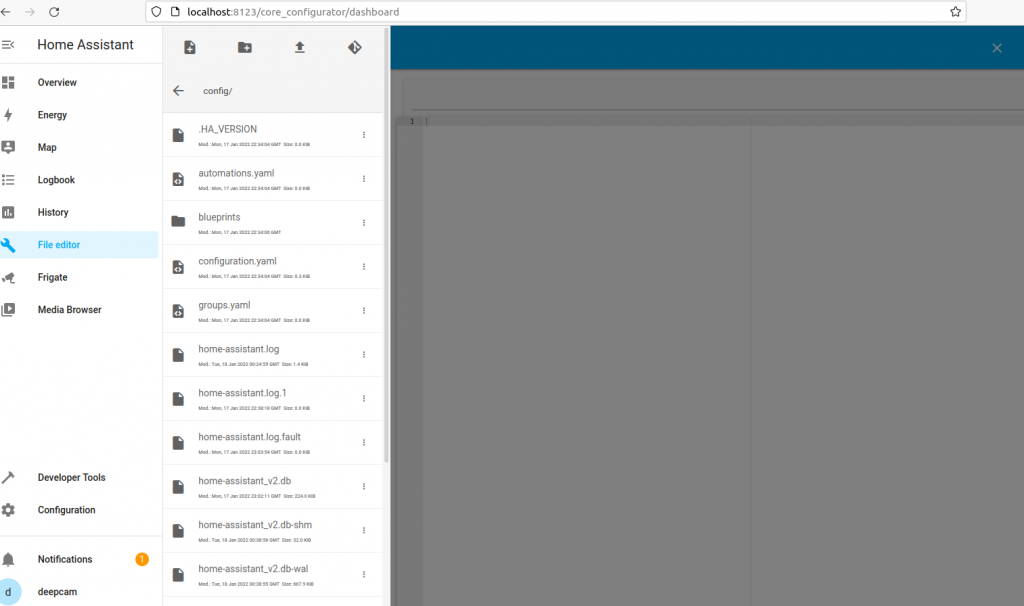 Then we can use File Editor to create YML file: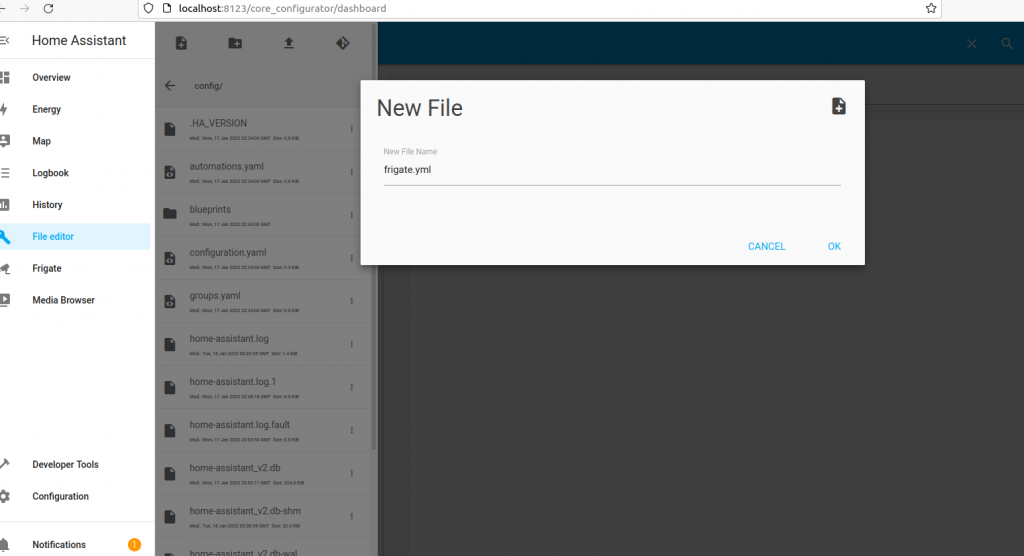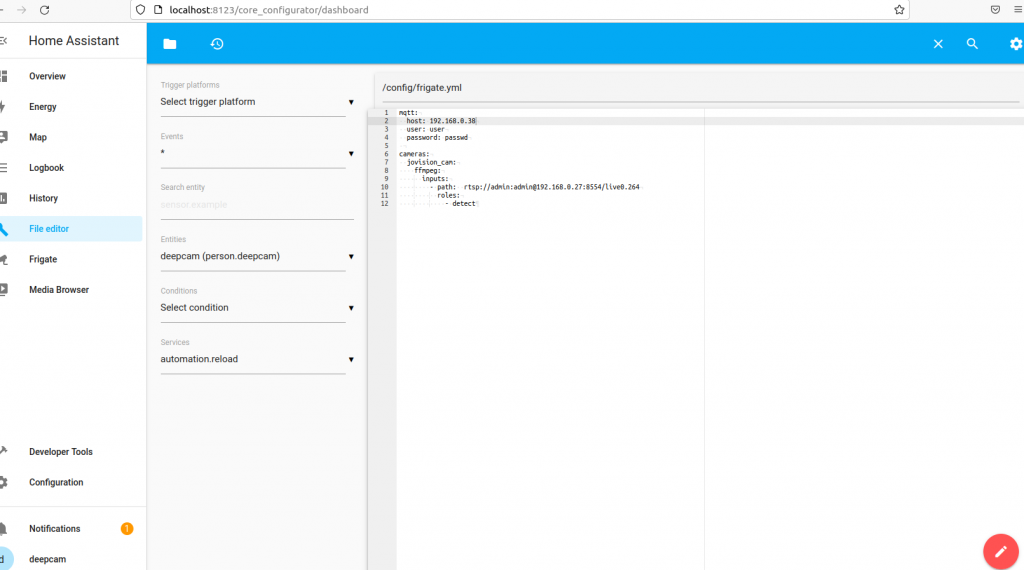 The IP address of the MQTT server is the IP address of the AI box.
We can use onvif tool to discover the IP address of Jovision camera, and don't forget to set the codec of the Jovision camera to H.264 as Frigate NVR can only decode H.264.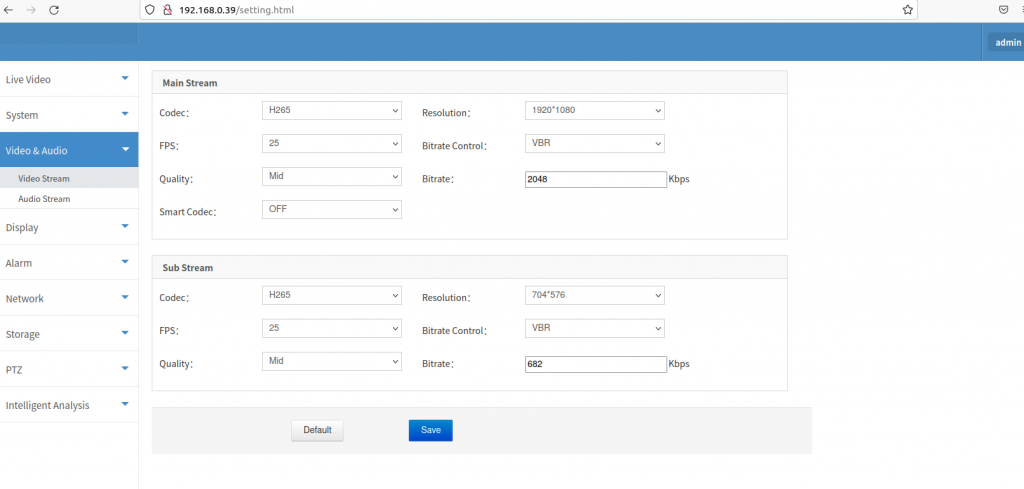 The Frigate NVR will run as intended!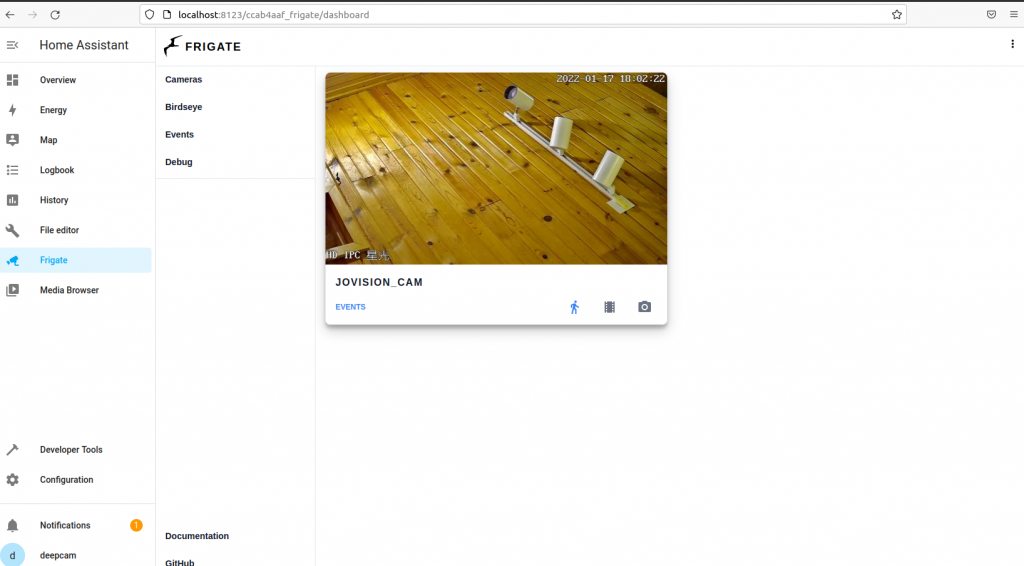 We configure different object detection algorithm, we can refer to: