This guide shows how to build a smoke detector that beeps when it detects flammable gas or smoke.
The MQ-2 Gas Sensor
The MQ-2 smoke sensor is the one in the following figure: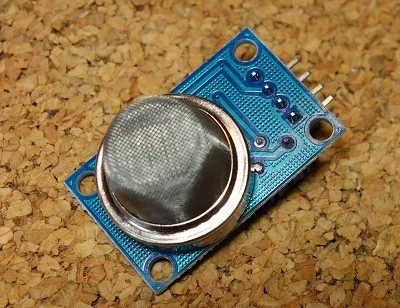 The MQ-2 smoke sensor is sensitive to smoke and to the following flammable gases:
LPG
Butane
Propane
Methane
Alcohol
Hydrogen
The resistance of the sensor is different depending on the type of the gas.
The smoke sensor has a built-in potentiometer that allows you to adjust the sensor sensitivity according to how accurate you want to detect gas.
For more details, please refer to the original post