Using
the
following
steps: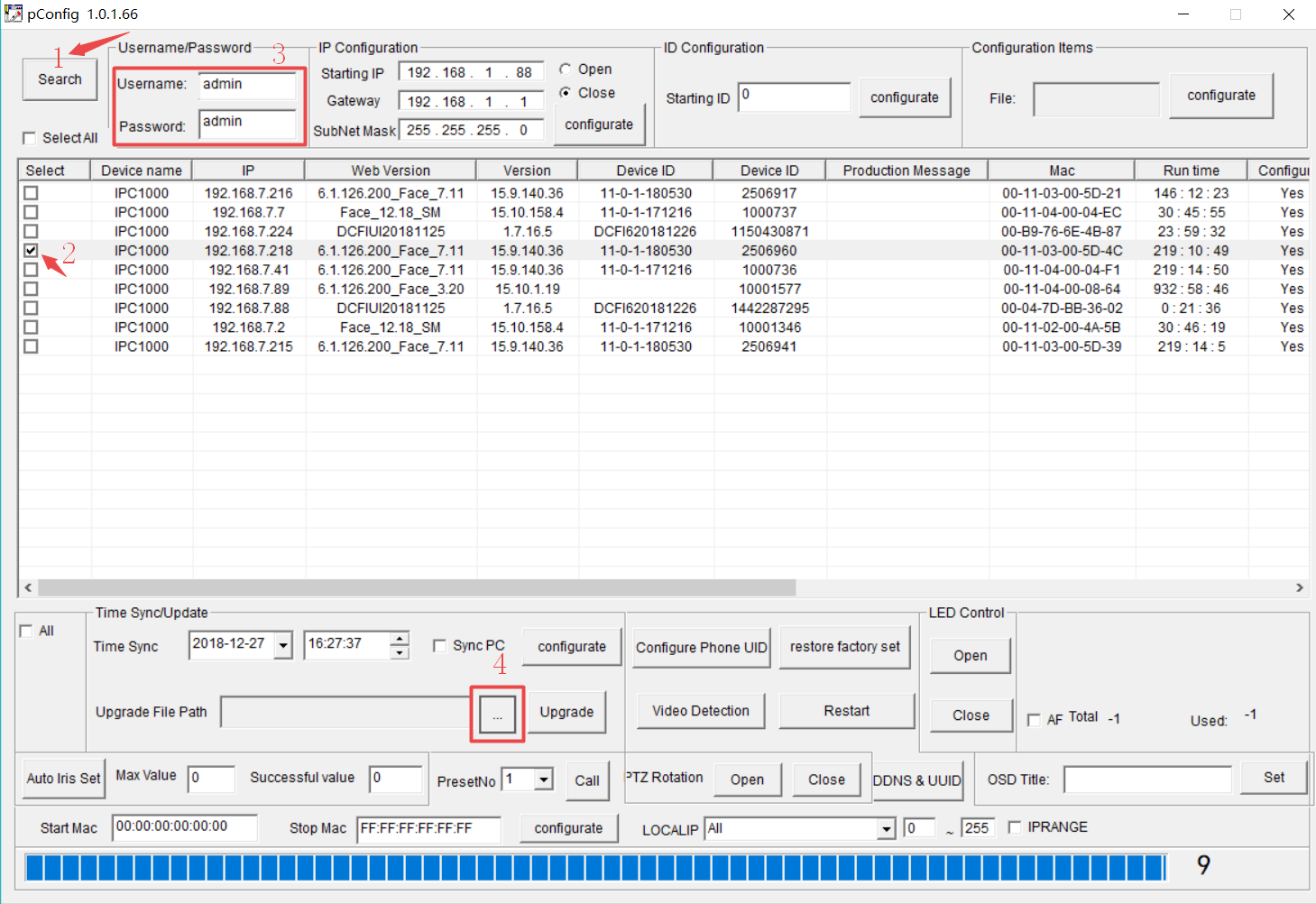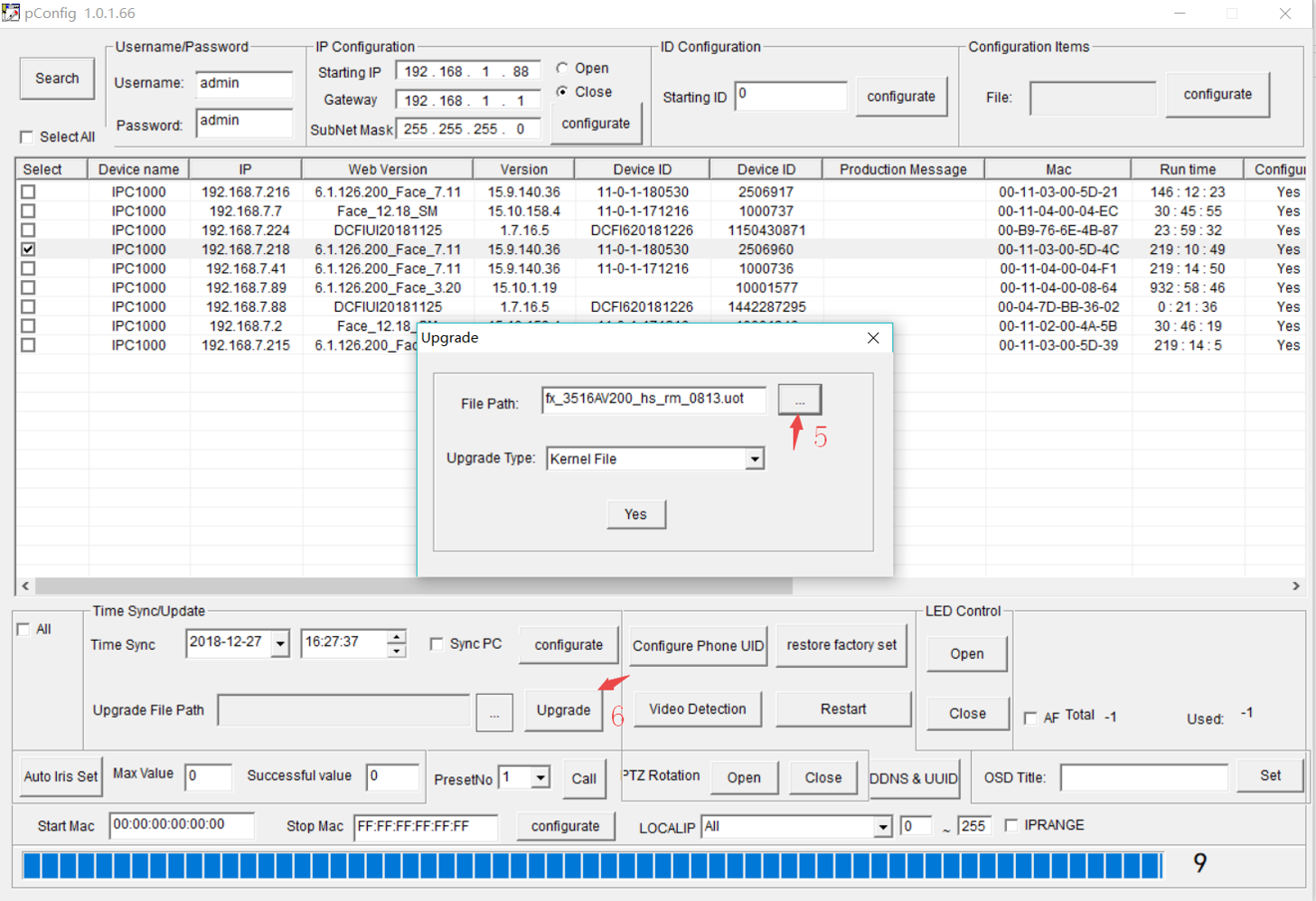 Run pConfig.exe
Click Search (1) and select (2) the camera you want to operate
Enter correct username and password
Username is SnApAdm1n
Password is camera KEY, you can find the KEY on camera label.
Click button (4) and (5) to select the file you will upgrade
Please upgrade the files in the following order.
①fx_3516AV200_hs_rm_0813
②fx_16K_FP-H_15.9.140.xx.uot
③16K_FP-H_Lib_v2.2.9_20181107.uot
④fx_16K_FP-H_6.1.126.200_Face_7.11.uot
⑤snapcam_v20181107_CN.uot
Click Upgrade (6) to start to flash the file
When the file is upgraded successfully, the status will be Upgrade 100% without any change.
The camera will reboot after that, only effective for the file 1, 2, 3 and 5.
You only can upgrade the next file when the camera reboot is complete.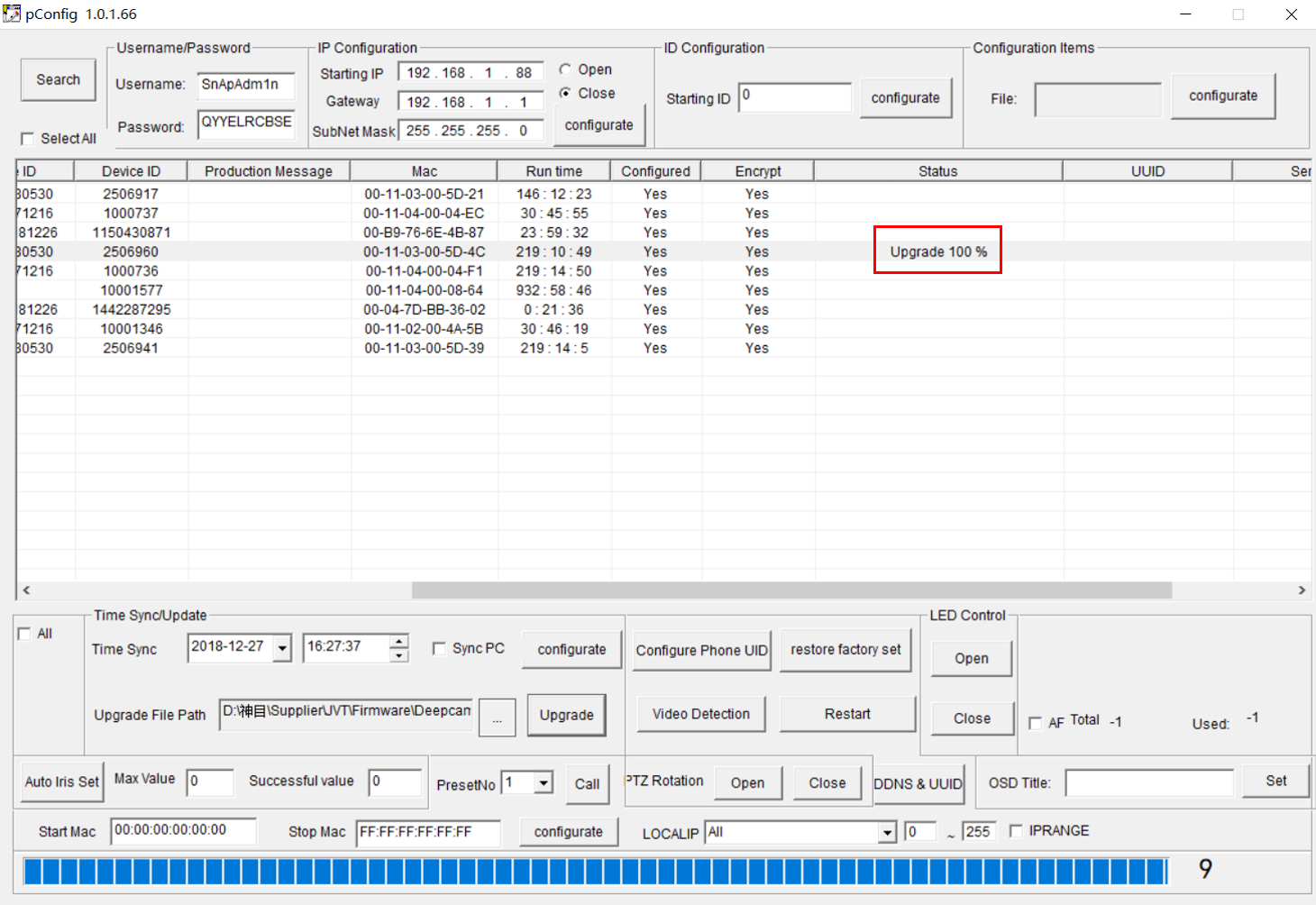 Resources: