pcDunio 7″ access control tablet has a pcDuino9 inside. It comes with a HD LCD, a 6mm lens camera with 8 mega high dynamic range sensor, and also a LCD strip to illuminate the face in front of the screen.
It was designed for access control and attendance using LinkSprite facial recognition technologies.
In this post, we show that the tablet can be used as digital signage. It can not only play video commercials, but also can capture the face of people watching advertisements. It can also be connected to the LinkSprite AISHOP  to perform multi-dimensional data analysis and statistics on the captured face images, including foot traffic, customer profile, VIP customer management, Blacklist (shoplifter) identification and alerts, etc.,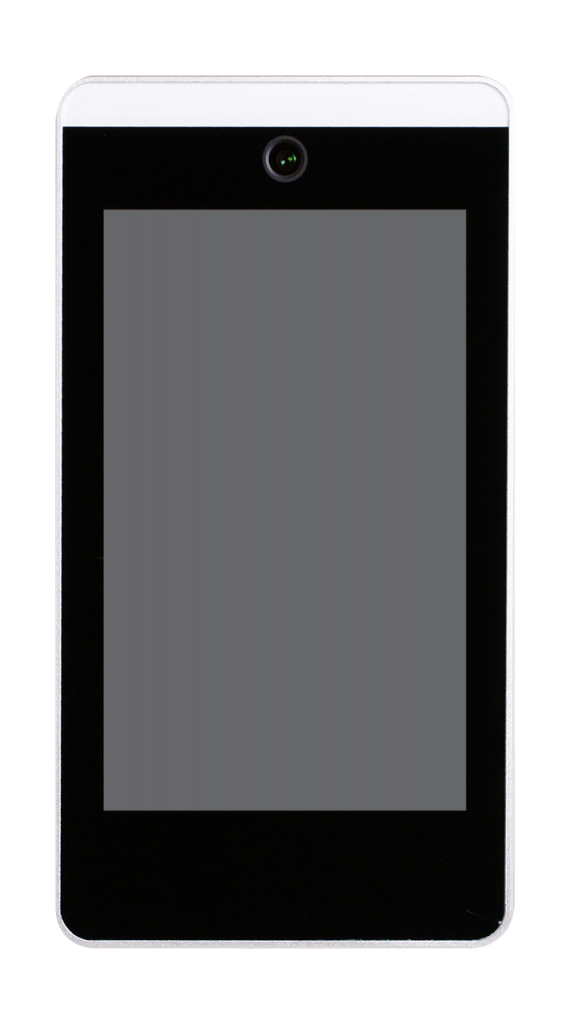 Hardware List
1x pcDuino 7-inch tablet
1x Ethernet cable
1x Mouse
Wiring Instructions
Wiring as shown below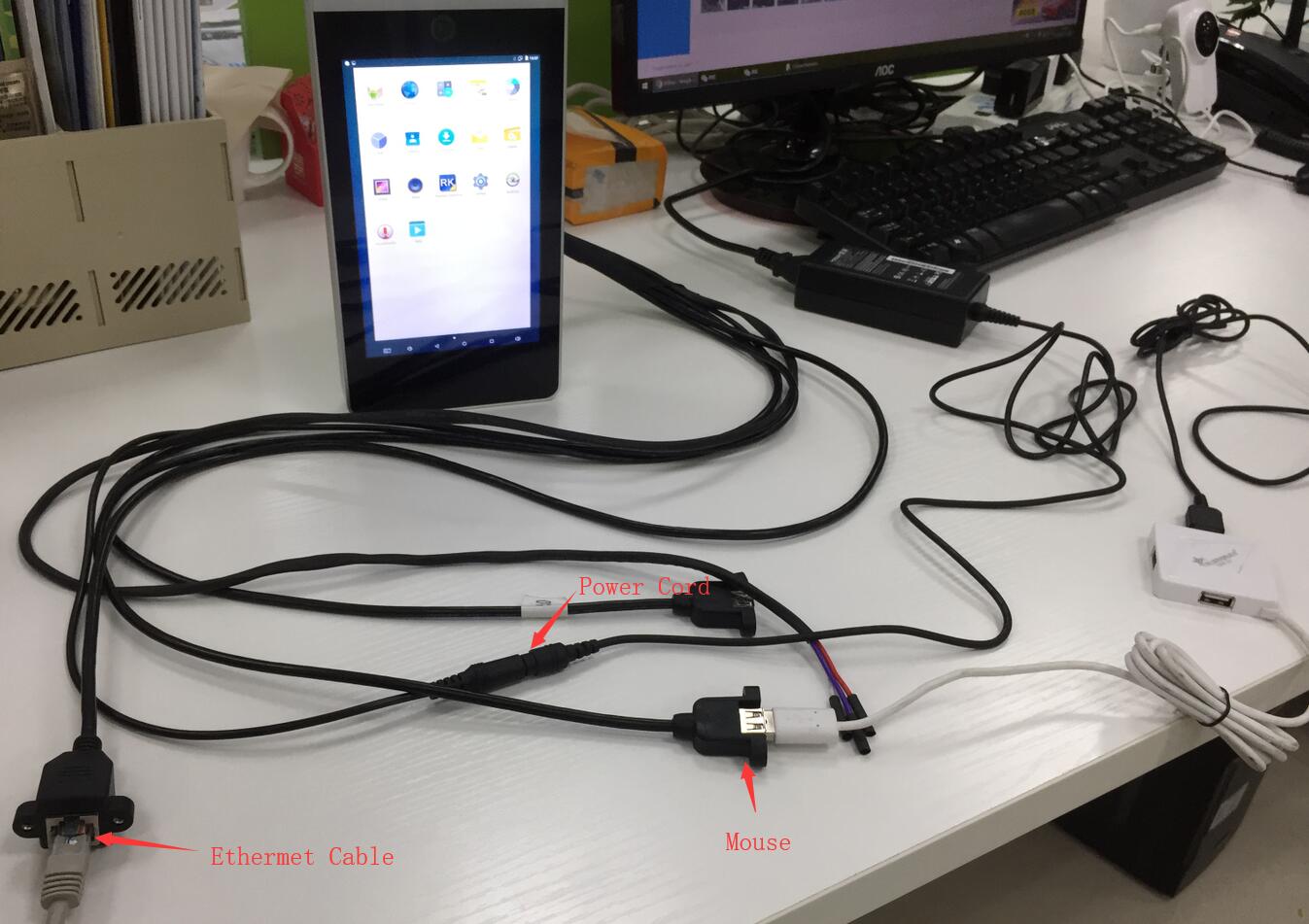 Instructions
Complete the wiring and confirm that the device is connected to the network.
Download and install the "SnapFace" APK as shown below: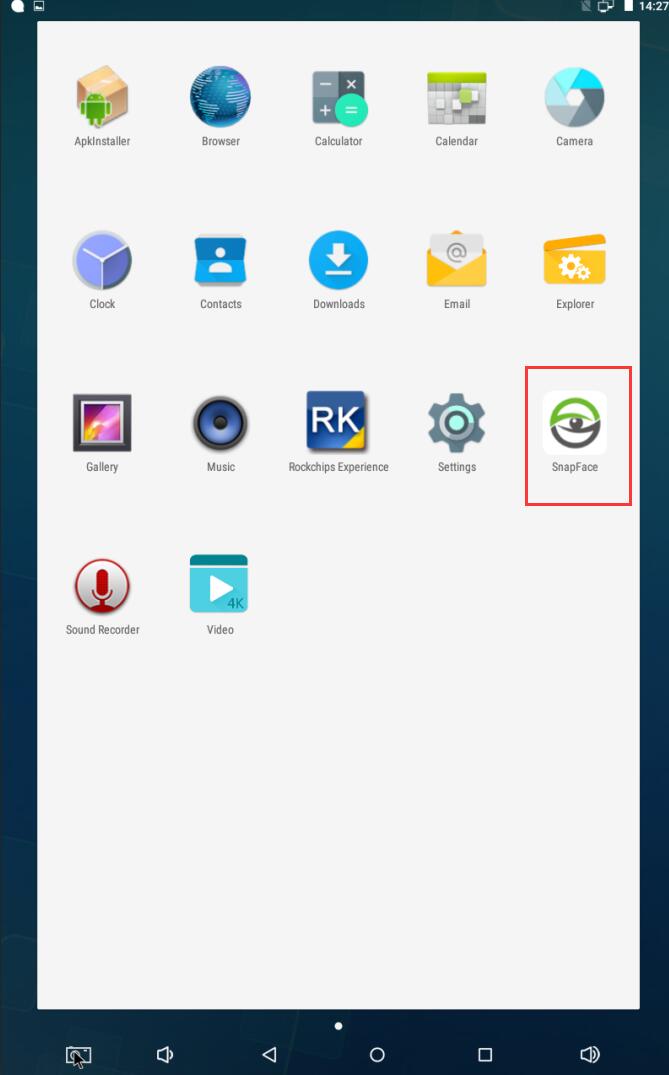 Open the app, the system shows that the device is not online, you can see the MAC address of the device on this page, as shown below.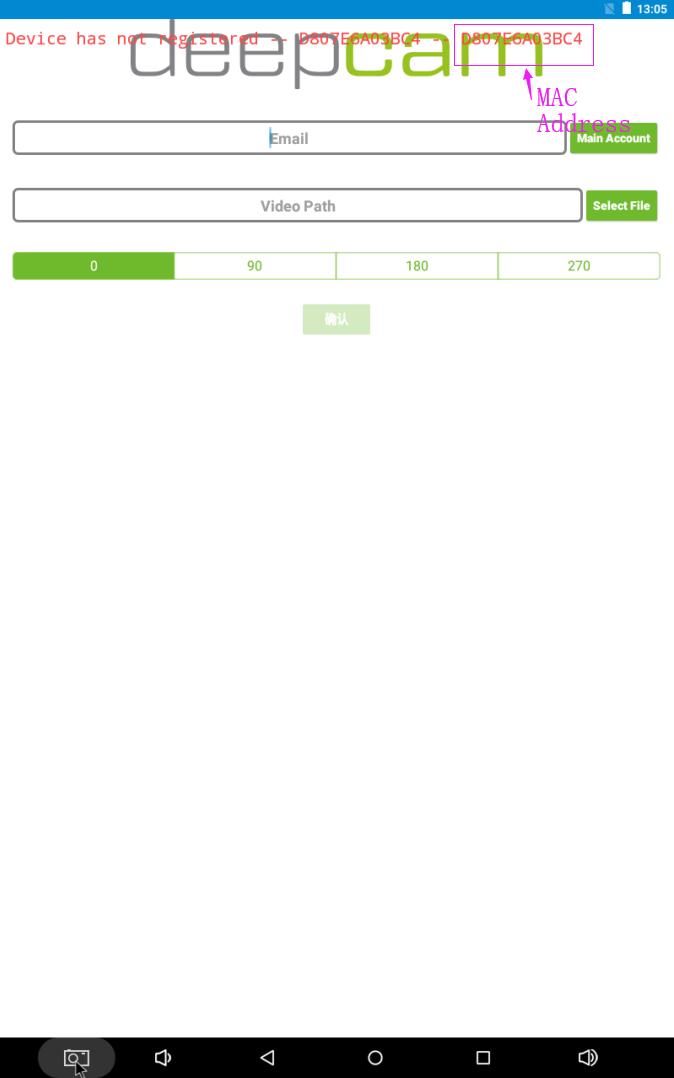 Log in to the DeepCam AISHOP system, login address: https://aishop.deepcam.com (If you do not have an account, you can refer to the following link to register an account. http://learn.linksprite.com/artificial-intelligence/ How-to-add-deepcam-face-capture-camera-to-aishop-system/)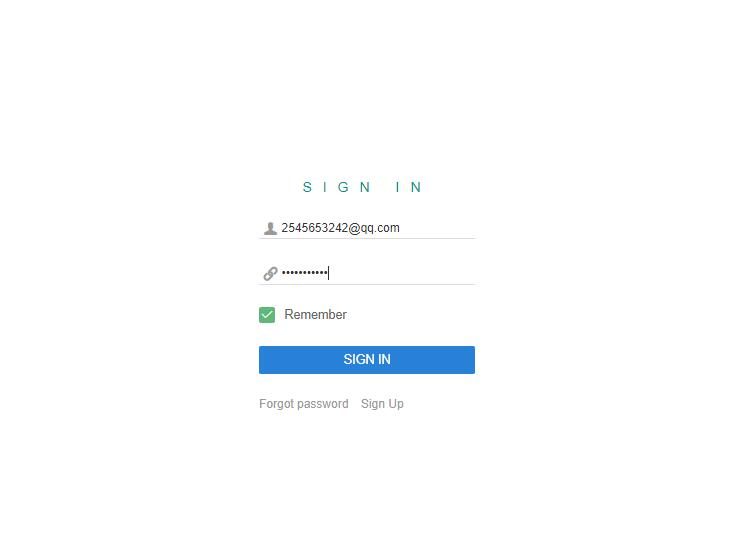 Enter the DeepCam AISHOP system, click on "Stores" – "Add Devices", fill in the relevant information as required, add 7-inch tablet device to the system, as shown below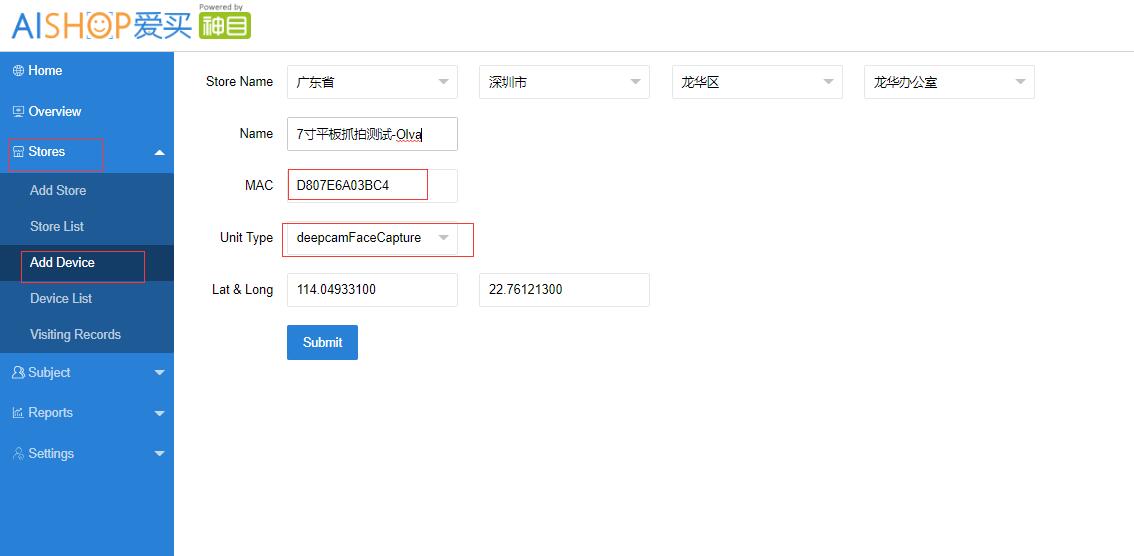 At this time, in the device list, the device display is not online, regardless of it, the system can transfer the picture normally, that is, the device is successfully added.

After the device is successfully added, enter the "SnapFace" app and fill in the main account information. Click on "Select File" and select the ad video you want to play, as shown below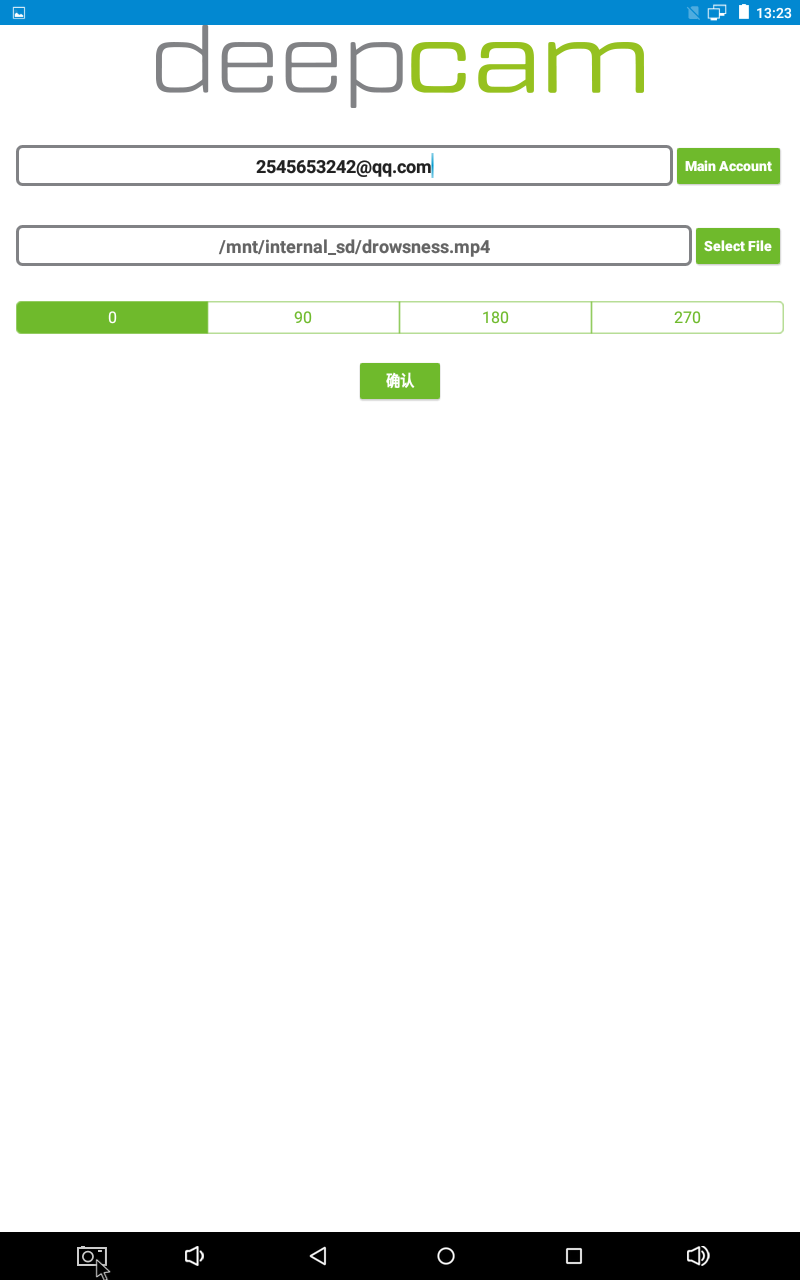 Click "Confirm" to start playing the advertising video, as shown below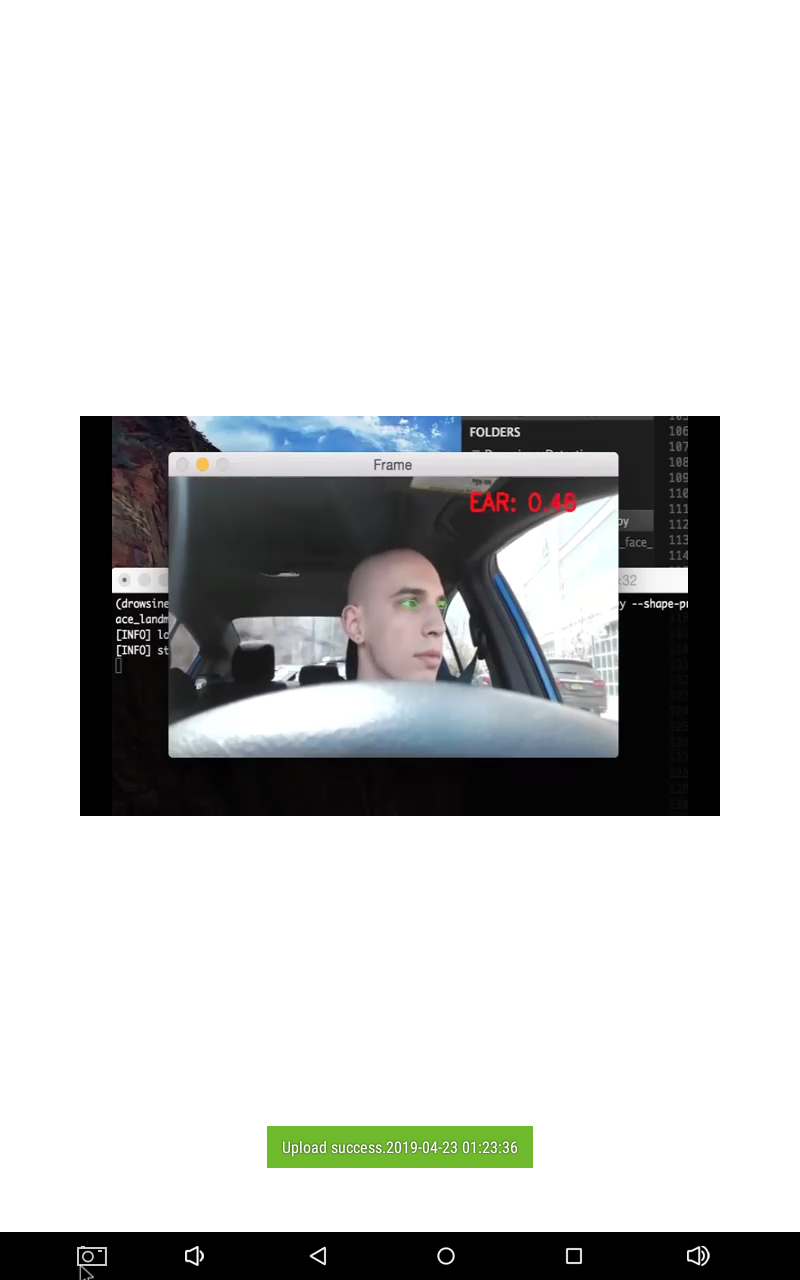 At this point, you can find the face information captured by the 7-inch tablet device on the AISHOP system, as shown below.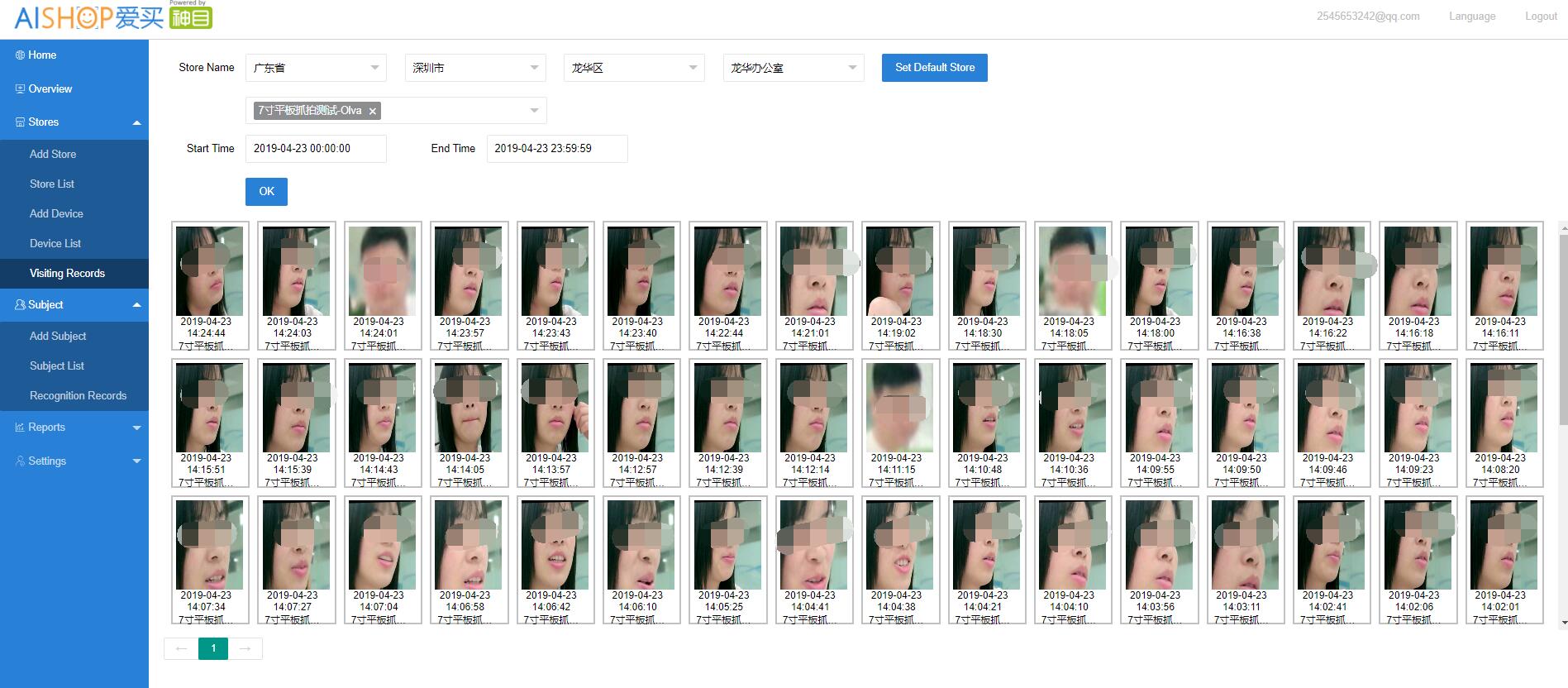 FAQ
Why does my table device display a camera button when I click on "Select File"?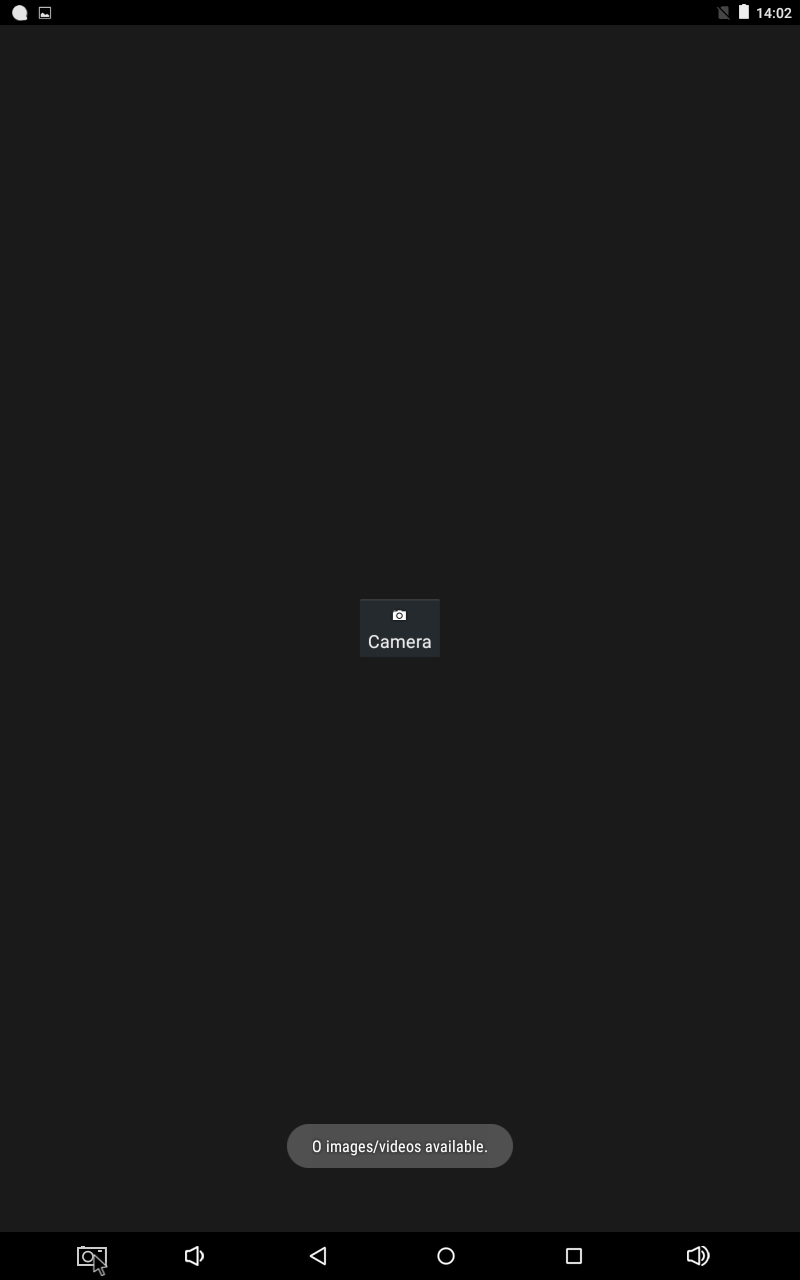 -It means that there is no video file in your tablet device. Please import a video file to the tablet device first.