Security cameras have been around for decades. So it's likely that you already have some versions of security cameras installed.
The oldest and still popular security cameras are CCTV. It's analog camera, or sometimes called AHD (analog high definition) cameras. A typical CCTV system consists of a DVR (digital video recorder) and many analog cameras. If you exam the back of your recorder (if you are NOT sure if its DVR or NVR, we will talk about NVR later), and if you get something like this: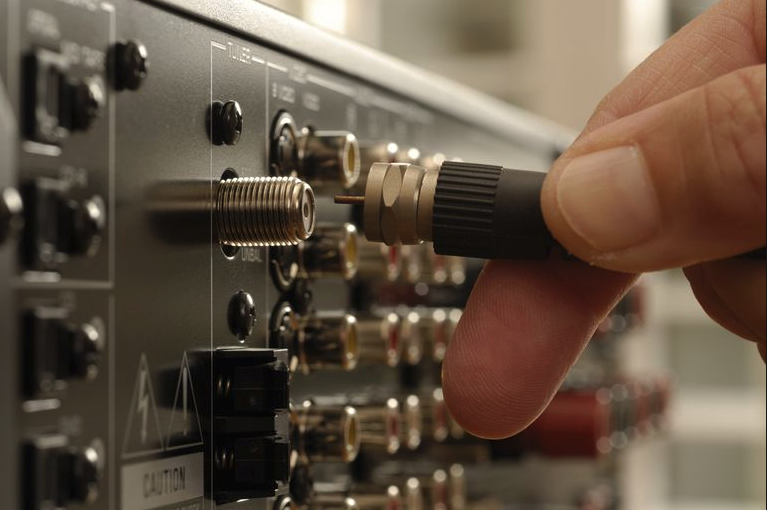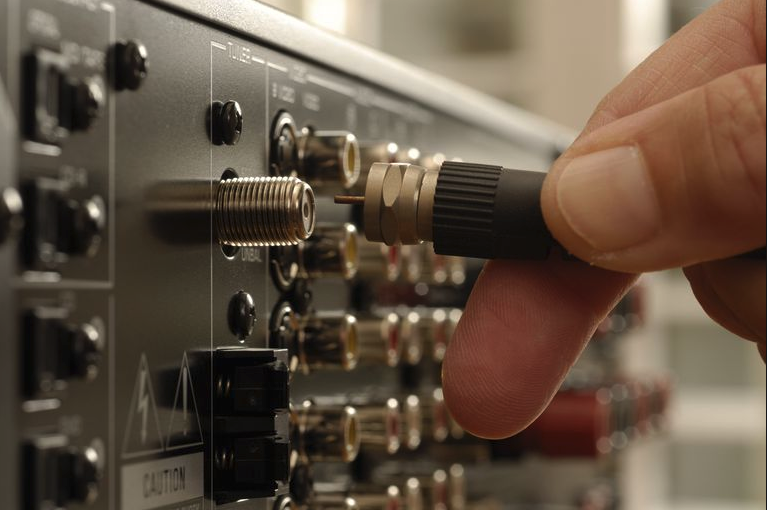 Basically many coaxial cables are plugged into DVR, all of them are analog signals.
These cameras are analog and the image quality is not adequate for a reliable face recognition. If this is case, and you would like to have face recognition, the best and cost effective way is to install face recognition security cameras, which are also digital IP cameras.
More recently, digital security cameras or IP cameras, or IPC are becoming increasingly popular and the resolution is also increasing rapidly from 720p, 1080p and 4K resolution. The digital version of video recorder is called NVR (network video recorder). The difference of DVR and NVR can be found below: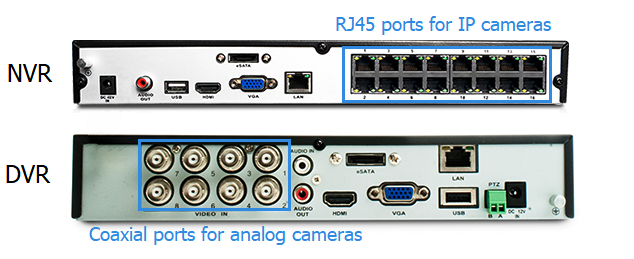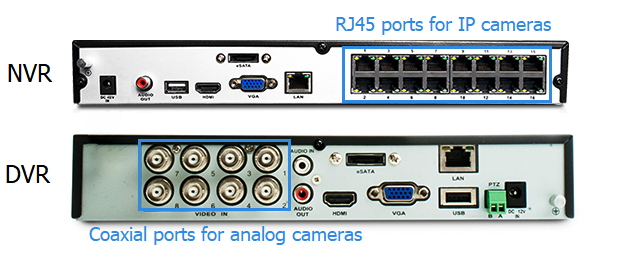 Digital security camera encodes the video by H.264/H.265 CODEC and transmits the video stream using IP network instead of the coaxial cable like analog cameras. If you exam the back of your recorder and found that it's NVR, then congratulation, you get digital cameras.
Most digital cameras are compatible with a protocol named ONVIF. This protocol is used to make sure that digital cameras from different vendors can be connected to NVRs from different vendors. If you digital cameras are compatible with ONVIF, then you can use pcDuino face recognition box to capture faces from your existing digital cameras to do face recognition.
Wait a minute. Although your digital cameras can be harvested to extract faces, it doesn't necessarily mean that the cameras were installed at ideal position for face recognition. Face pose, i.e., the relative angle of incoming faces to the camera is very important. Large pose is not good for face recognition. The ideal position of camera is as following: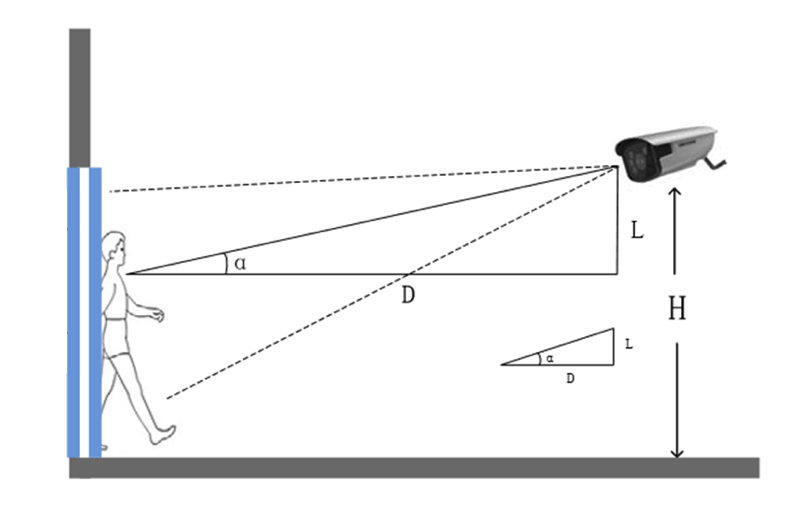 | | | | |
| --- | --- | --- | --- |
| Detection WidthW | Detection Distance | Install height h | Pitch α(degree) |
| 4m | 7.8m | 2.9m | 10o |
| 4m | 12m | 3.7m | 10o |
| 4m | 18m | 4.7m | 10o |
| 4m | 30m | 6.9m | 10o |