UB603 and SIM300 four band GSM/GPRS modules are pin-compatible, and can be used interchangeable.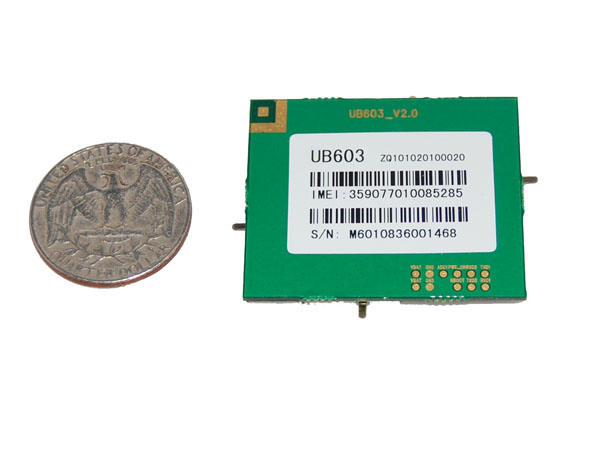 Please keep the following points in mind regarding these two modules:
1. PWR_ON key
UB603:
By default, UB603 turns on automatically, and doesn't need to hold down PWR_ON key to turn it off. Actually, during powering on, it's NOT okay to hold down PWR_ON key.
SIM300:
SIM300 needs to hold down PWR_ON key during powering on to turn it on.
2. AT command serial ports
Both are same.
3. Communication Band
UB603:
In North America, it's needed to use AT+SBAND=7 to set to the right band.
SIM300:
It will automatically choose the right band. We can use AT+CBAND? to confirm.
4. Serial port setting
UB603 uses 115200, while SIM300 uses 9600.