[vc_row][vc_column width="1/1″][vc_column_text]Linear LED is a special type of LED that be used to form a dotted line or some other effects.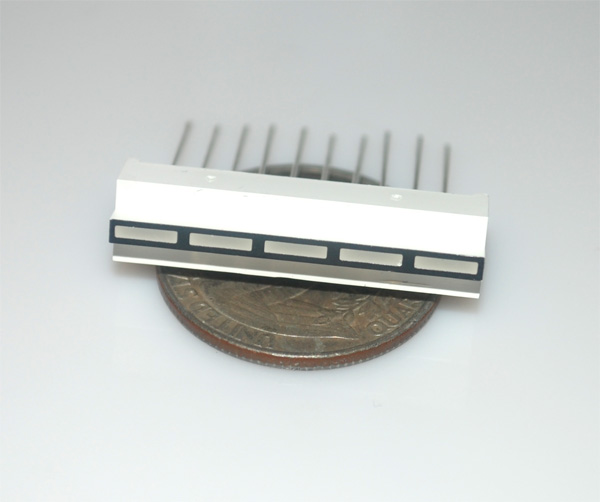 There are 5 segments, and each segment has two pins, and it has a total of 10 pins. It's pretty straightforwar to use it. Please make sure to use a current limit resistor to limit the current, otherwise it may get damaged.
In the following, we will do a simple test. The current is 30mA.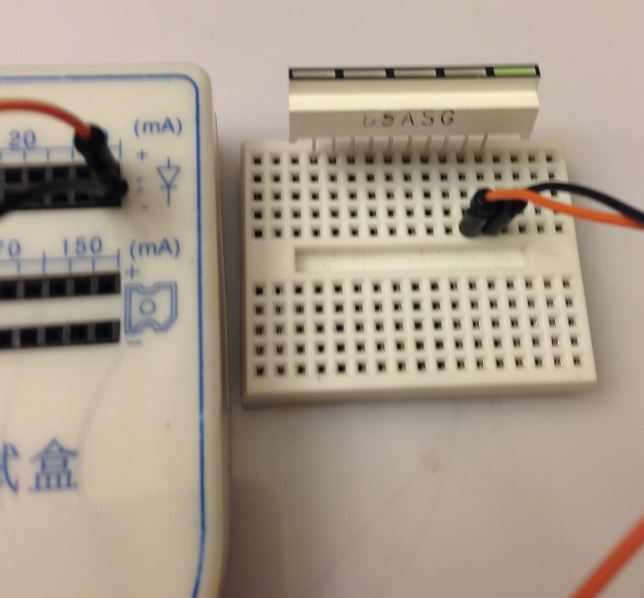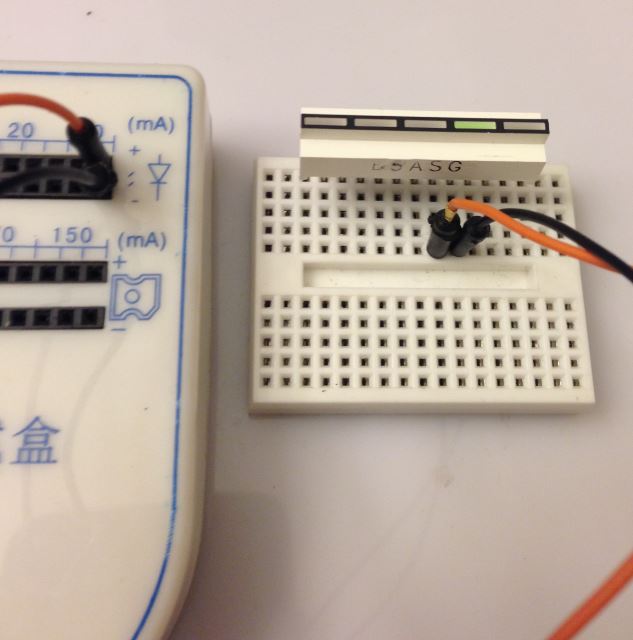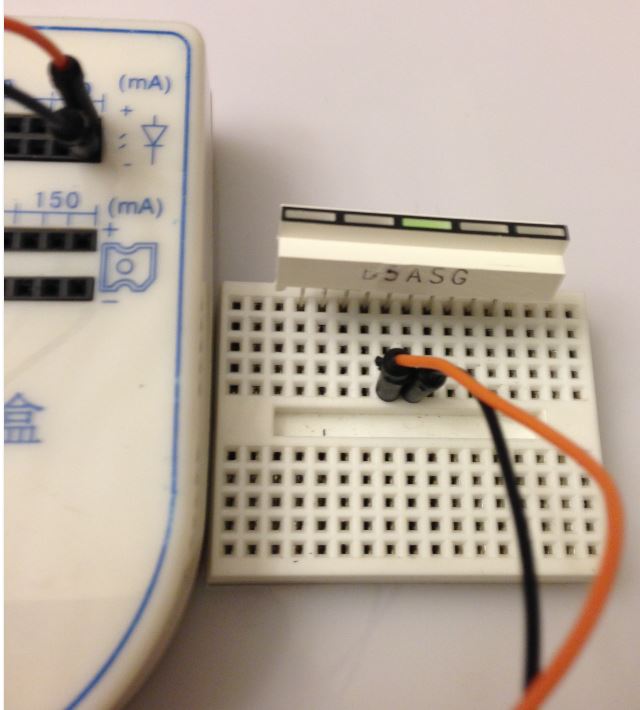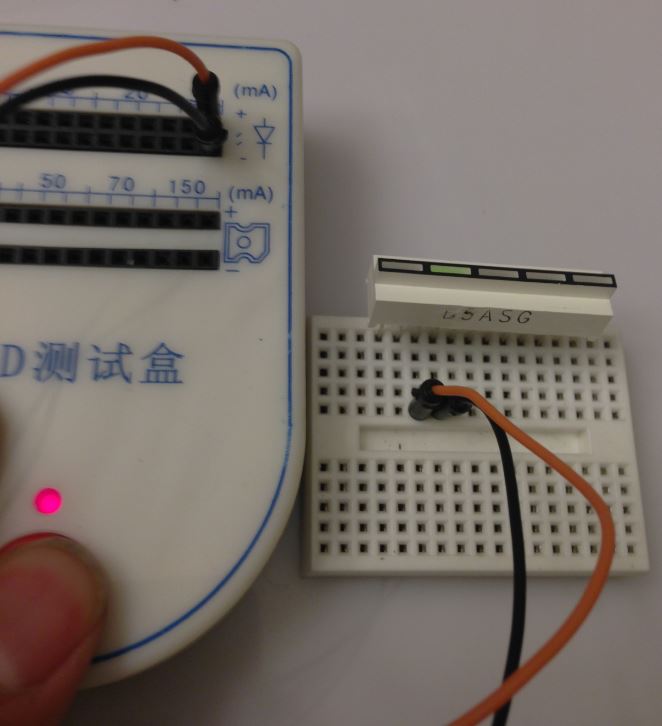 [/vc_column_text][/vc_column][/vc_row]