The carrier board for pcDuino3C, pcDuino3 core board, has been released as eagle files for schematic and PCB. The source files are hosted at github.
The 1024×600 7″ LVDS LCD with cap touch also works for pcDuino3c.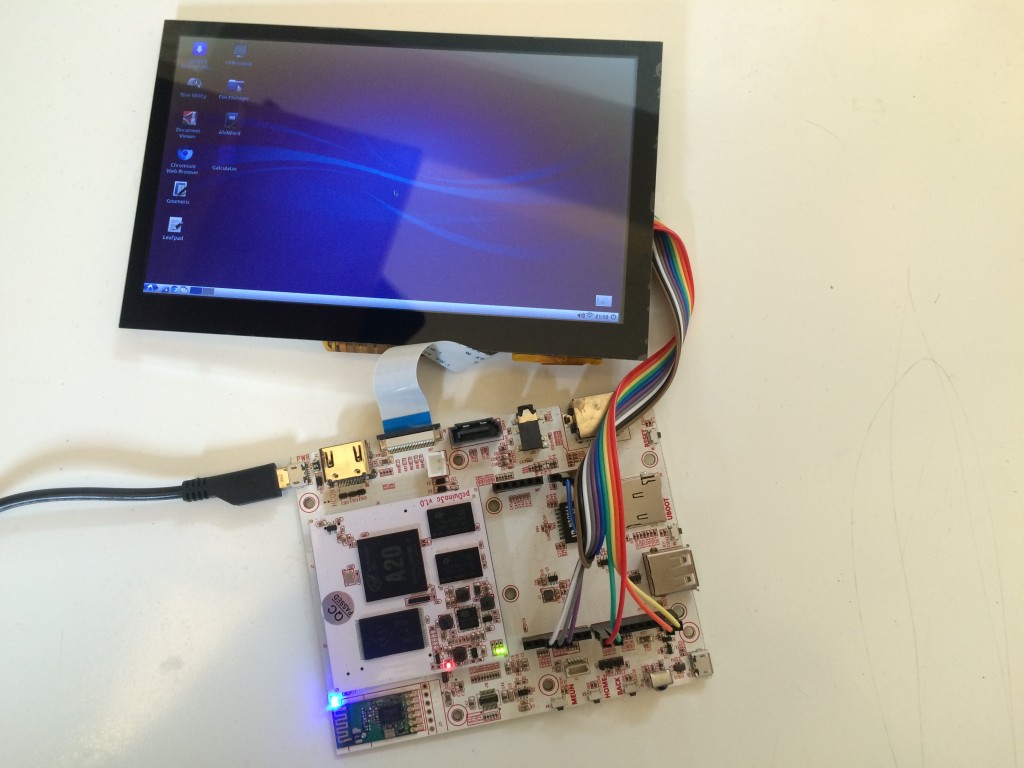 Actually, if you install pcDuino3c on the carrier board, you get pcDuino3. You can install all the pcDuino3 image on it just like you are using a pcDuino3. The carrier board comes with 100Mbps MAC.  The method to install LVDS LCD is same as the way to install it on pcDuino3 as shown in this post.