[vc_row][vc_column width="1/1″][vc_tour][vc_tab title="Install Xshell on PC" tab_id="1390553612-1-24″][vc_column_text]You can download Xshell from here: http://www.netsarang.com/download/down_xsh.html
Before starting, make sure pcDuino and PC are in the same network. and get pcDuino's IP address.
1. Create a new node
Clink "New"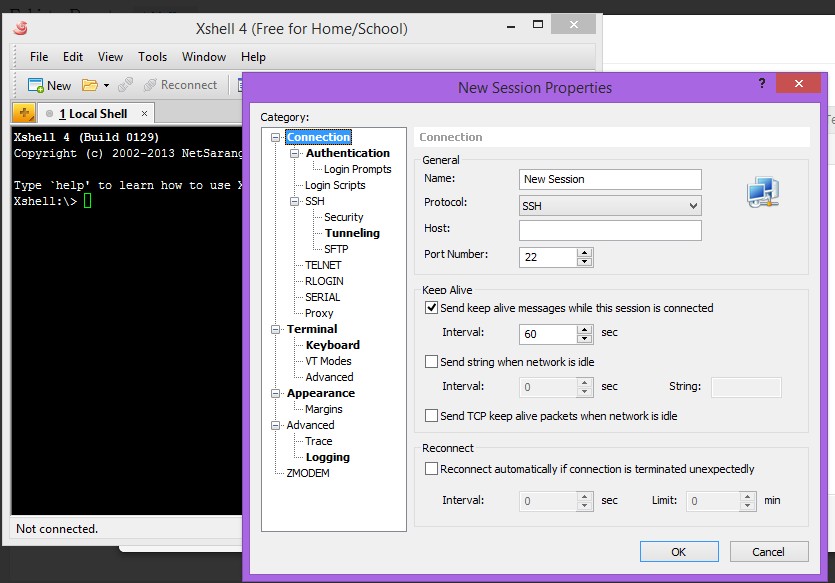 2. Input pcDuino's IP address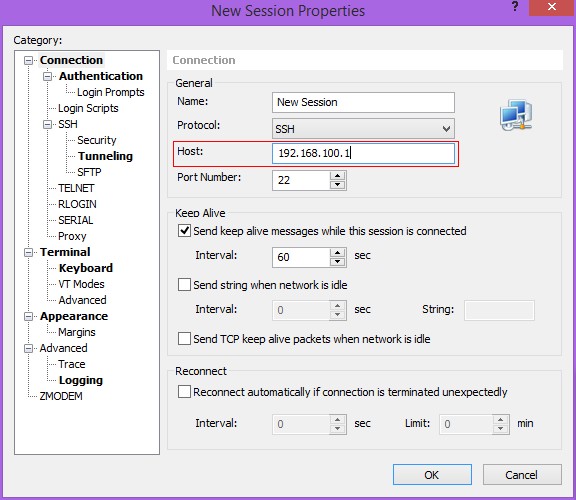 Then clink "OK"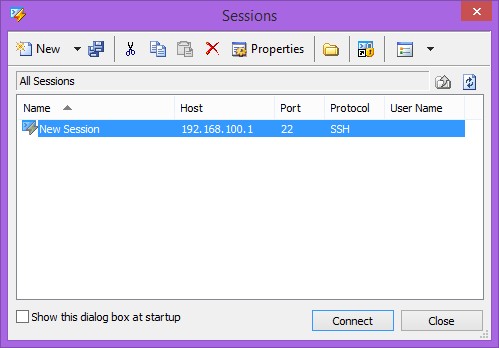 Clink "Connect"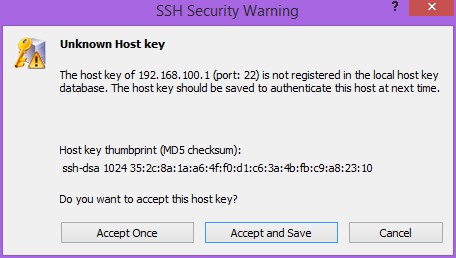 Clink "Accept and save", then input user name: ubuntu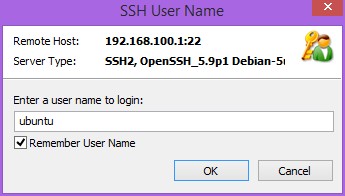 Input password: ubuntu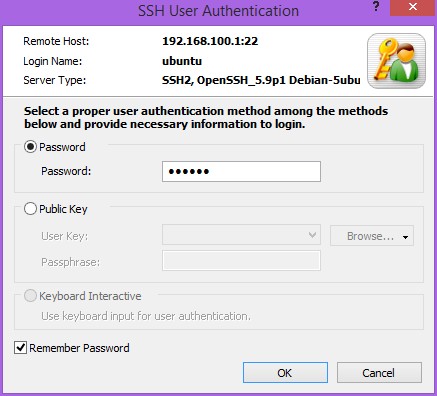 Connected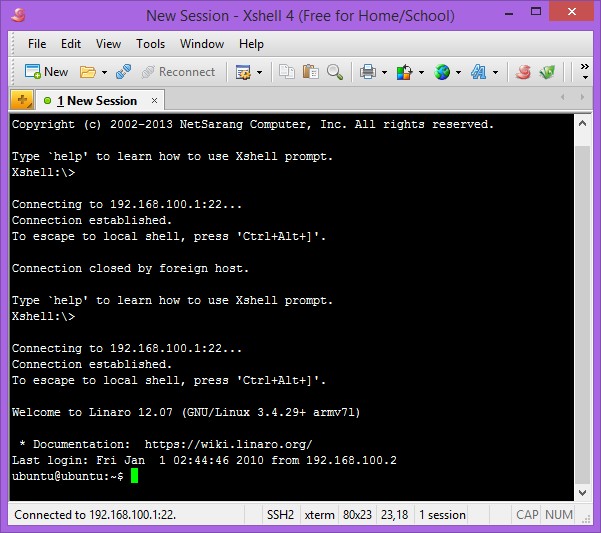 [/vc_column_text][/vc_tab][vc_tab title="Transfer files from PC to pcDuino" tab_id="1390553612-2-69″][vc_column_text]To see the files on pcDuino
ls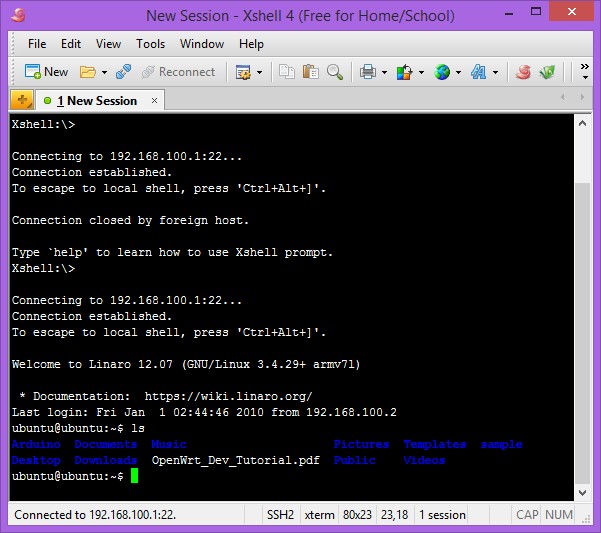 Create a new file transfer, clink the green button as the picture shows:
Then a dialog box pops up, clink ok

Now, it's starting to connect sftp. It will take some minutes, please wait. When everything is ok, shows as below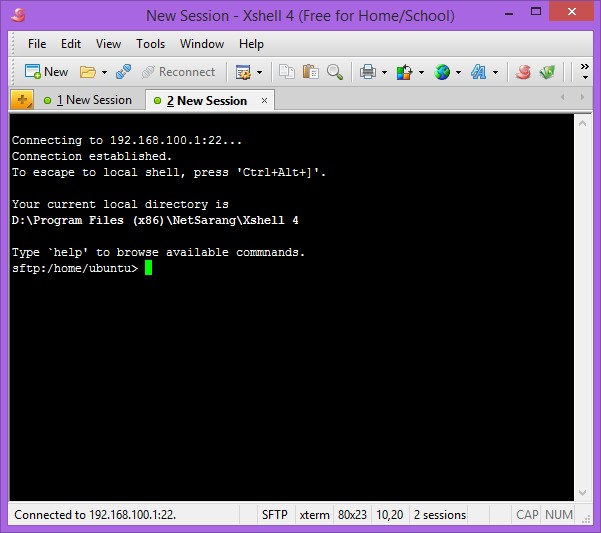 Now you can transfer files to pcDuino.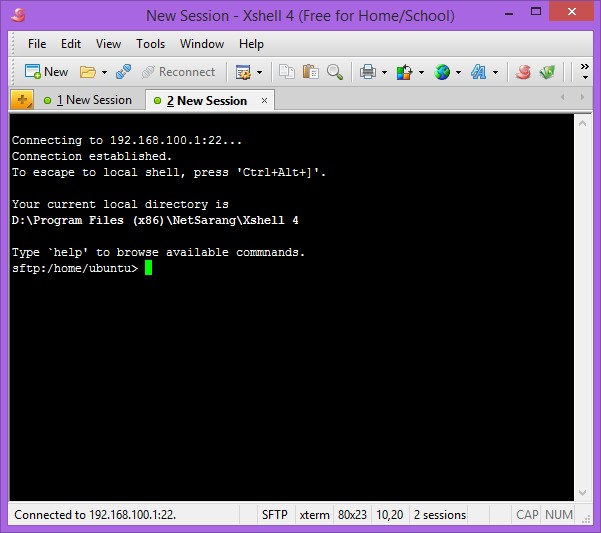 Choose a file for transferring.
put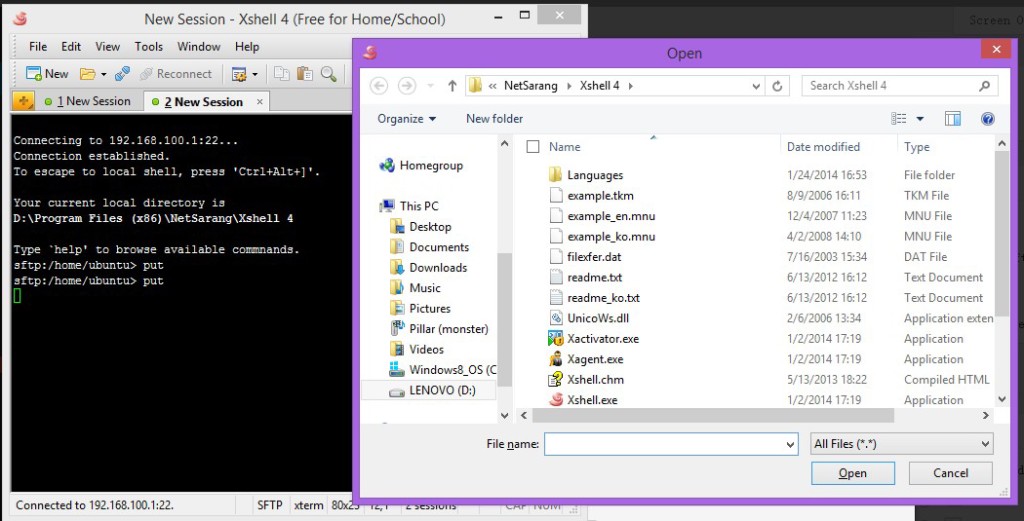 Select the file and  clink open.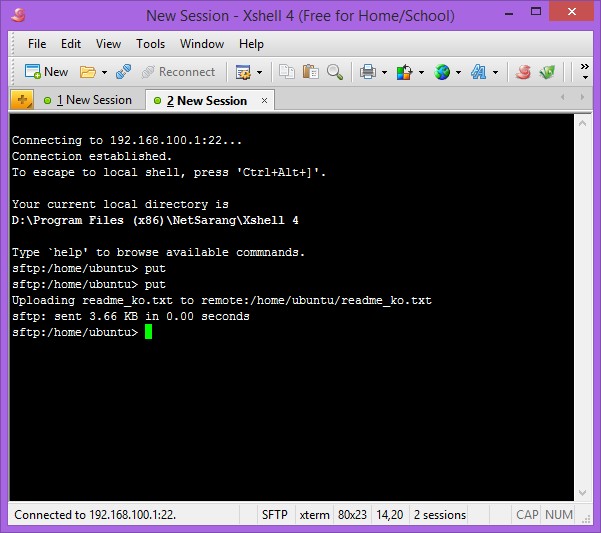 To check whether pcDuino receive the file or not.
Clink "1New Session"
ls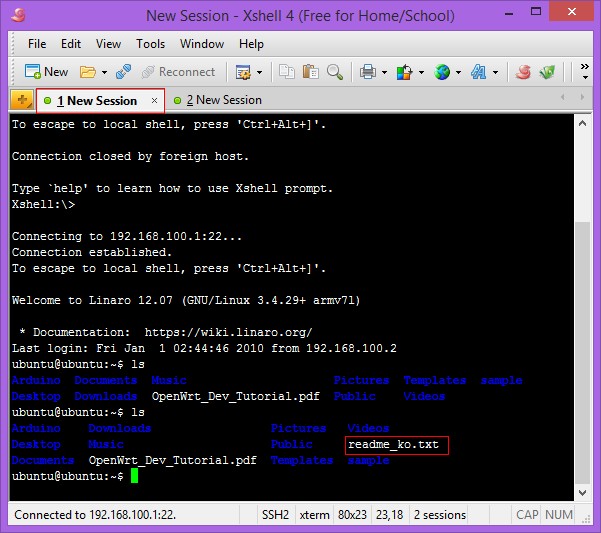 The file "readme_ko.txt" was there.[/vc_column_text][/vc_tab][vc_tab title="Transfer files from pcDuino to PC" tab_id="1390555625372-2-3″][vc_column_text]Let's return to "2 New Session"
lcd
Choose the receive folder. We choose Desktop.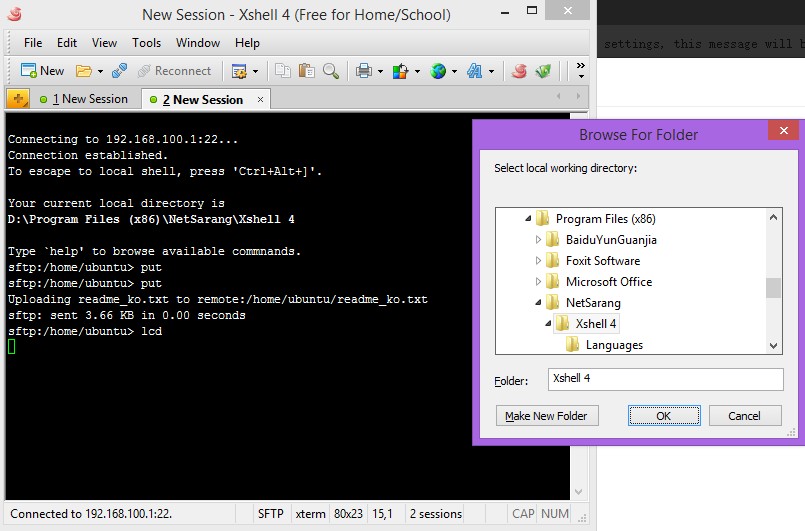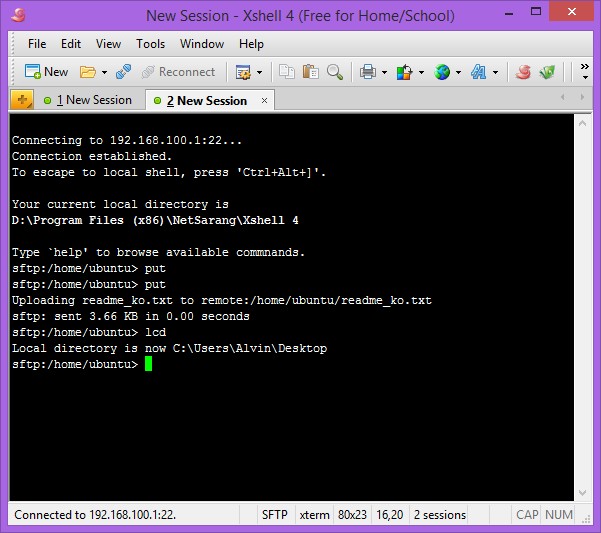 See pcDuino's files
ls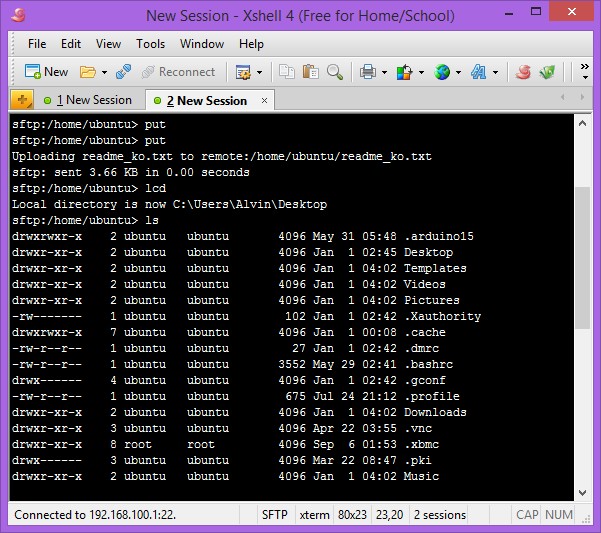 Input
get OpenWrt_Dev_Tutorial.pdf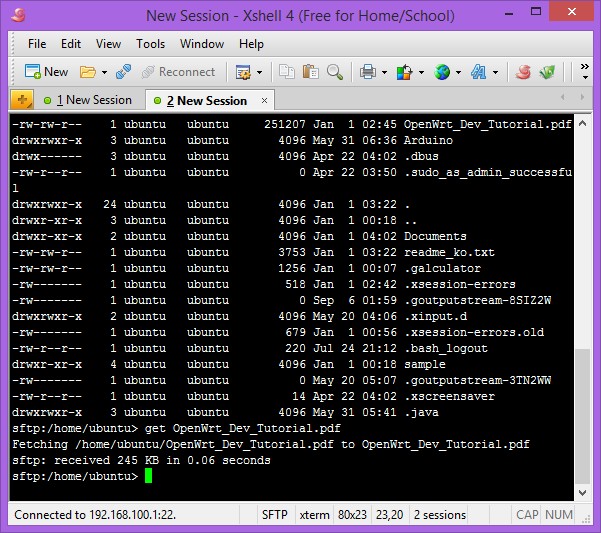 [/vc_column_text][/vc_tab][/vc_tour][/vc_column][/vc_row]