[vc_row][vc_column width="1/1″][vc_column_text]We got a pcDuino, and created an exciting Arduino style program on it. The code works as expected. Now we would like to see it automatically starts every time we reboot pcDuino. How can we do that?
Let's use the included linker_led_test as an example.
We opened the example Linker_led_test, compile and execute:
Where is the executable located?
We can look for the executable by typing the following command under the very top directory '/':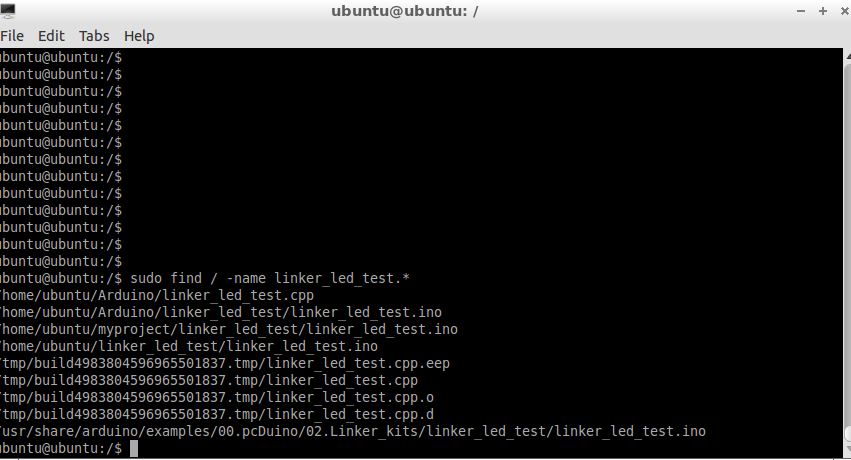 We can see from the above screen shot that the location is:
/tmp/build4983804596965501837.tmp/linker_led_test.cpp.o
We recommend to copy the executable to another location, and add the path to it in /etc/rc.local, by doing:
$sudo nano /etc/rc.local:
Please add the full path including the filename right above 'exit 0':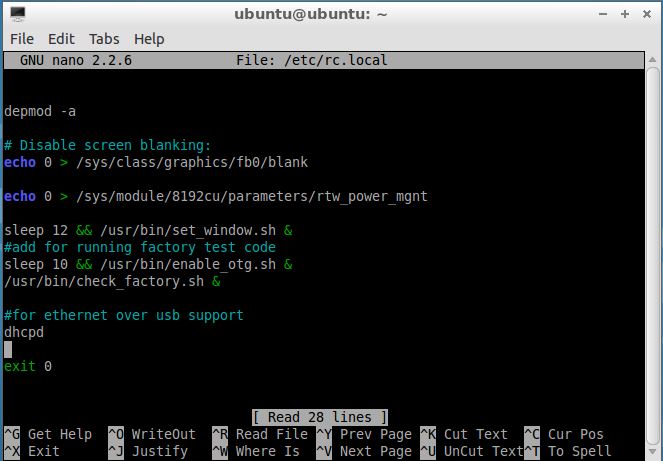 [/vc_column_text][/vc_column][/vc_row]