pcDuino3S has an Apple-style steel case. It can be used as a set-top box or anybody that needs a modem and elegant mini PC.
The special version of pcDuino3 has an audio jack in the front, along with two LEDs, red for power, and green for system status. There is also an illuminated power button.  Turn it back, we can find three USB host port, one HDMI port, one Ethernet port, and a microUSB DC power. The design is really slim.
We can't wait to power it up. Connect the power, keyboard/mouse and HDMI as below: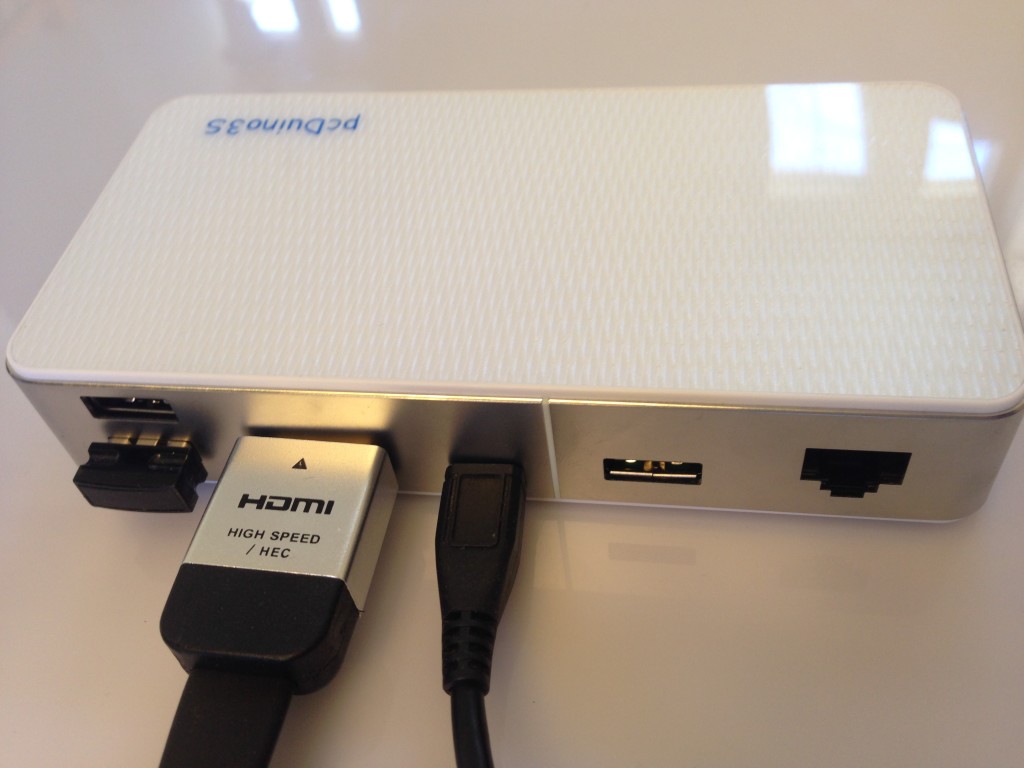 The red LED on the front will turn on to indicate there is power applied to pcDuino3: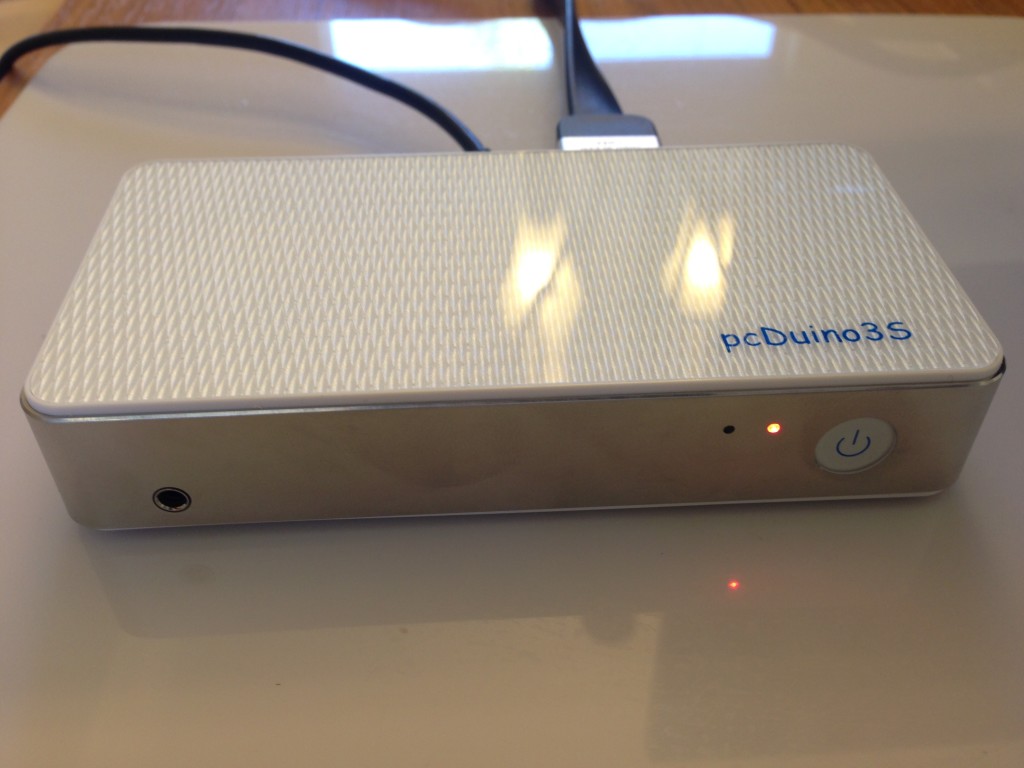 To turn pcDuino3S on, we simple need to press the power button once, then pcDuino3s will start to boot: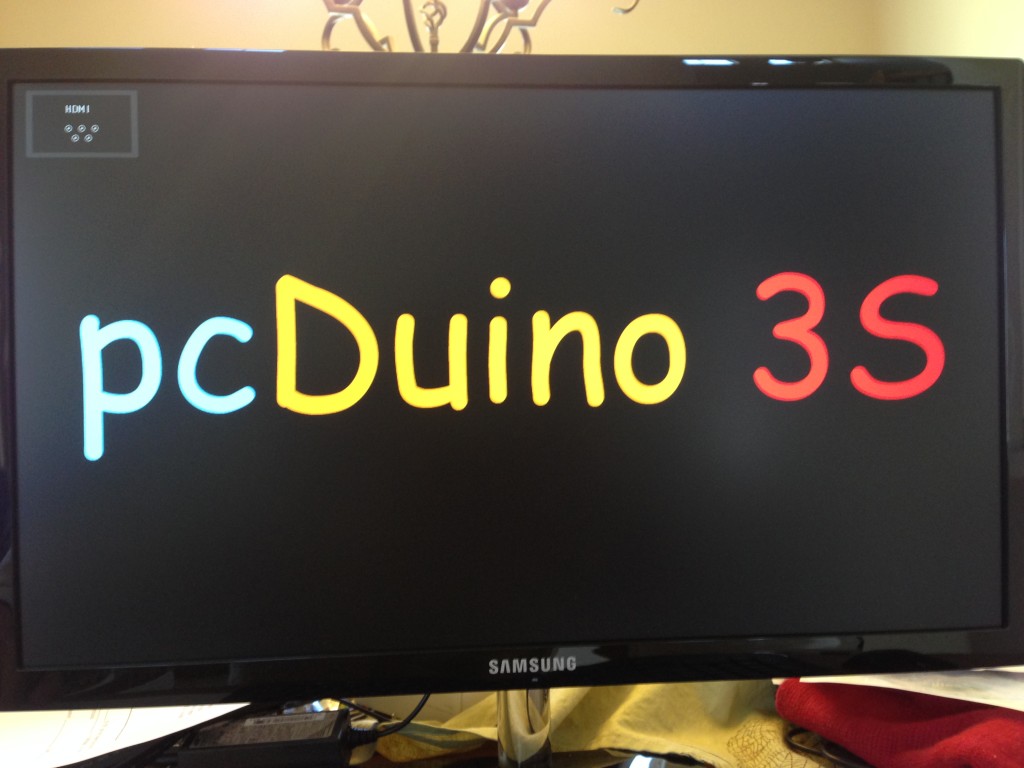 After pcDuino3S finishes booting, the green LED will turn on:
The LUbuntu deskstop will show up on the monitor: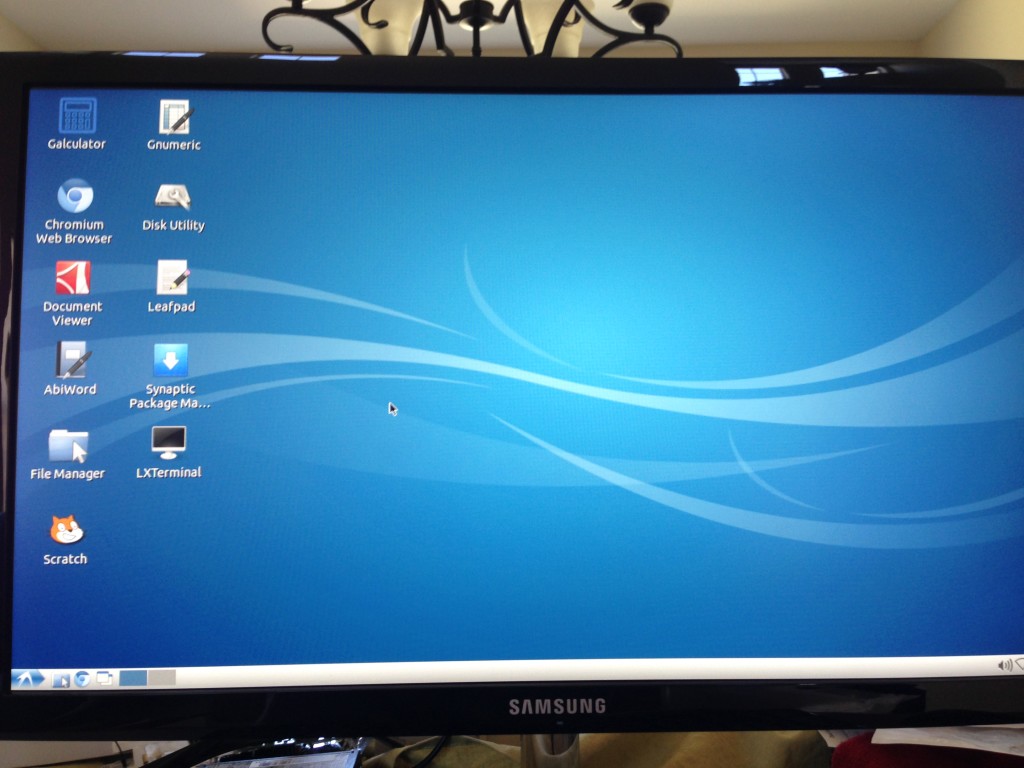 To shut it down, we need to press and hold the power button for around 20 seconds.
 Reference: