Do you know that the audio jack on pcDuino3 has audio output and audio input?  That means you can record the sound using the audio jack.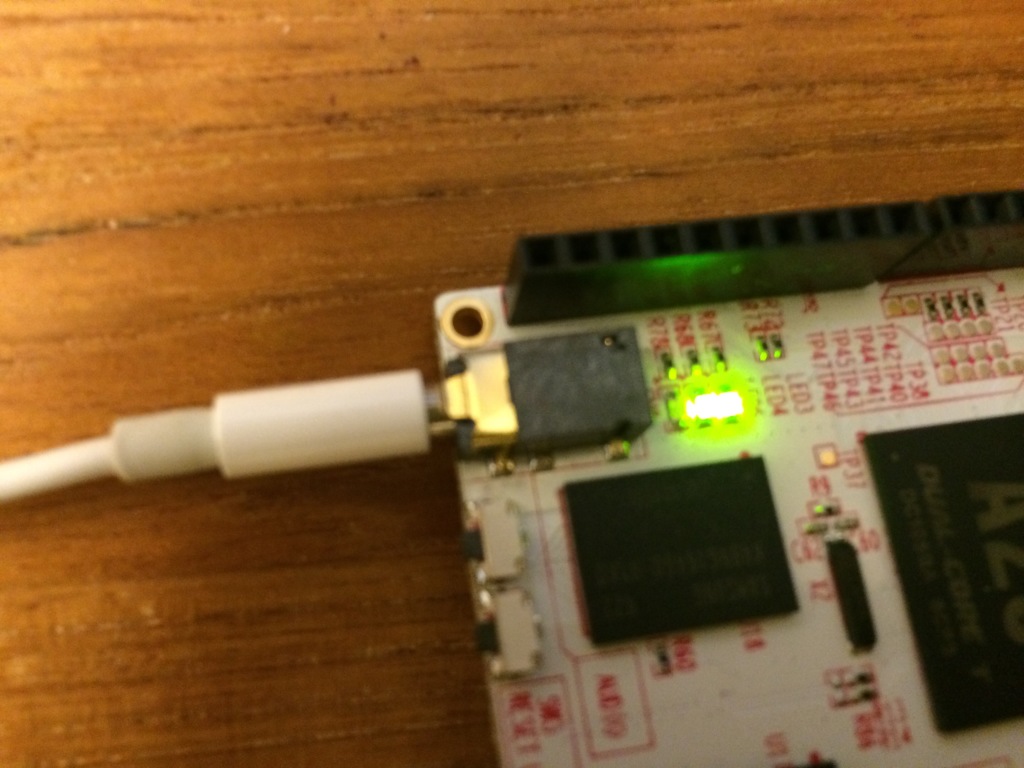 We can use audacity to record and playback sound. To install audacity, simply enter the following commands:
$sudo apt-get install audacity
$sudo apt-get install pulseaudio pavucontrol
The following is the screen capture. Please pay attention to the mic configuration.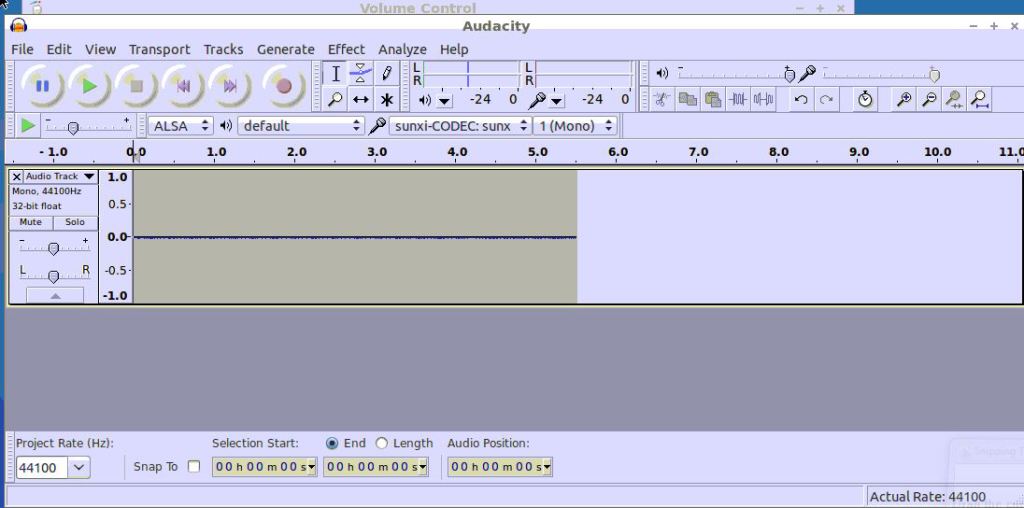 I used the earphone from iPhone, and found that it can only hear the sound, but cannot record. But the earphone from Samsung can both hear and record the sound. It turns out that the audio jack of pcDuino3 follows OMTP standard, while Apple follows CTIA/AHJ standard.  The definitions of the two different standards are reproduced here (The original can be found at here):
| Standard | Tip | Ring 1 | Ring 2 | Sleeve | Phones using this Standard |
| --- | --- | --- | --- | --- | --- |
| OMTP | Left Audio | Right Audio | Microphone | Ground | old Nokia (and also Lumia starting from the 2nd gen[17]), old Samsung (2012 Chromebooks), old Sony Ericsson (2010 and 2011 Xperias), old Wiko (2012-), PlayStation Vita and DualShock 4 PS4 controller |
| CTIA /AHJ | Left Audio | Right Audio | Ground | Microphone | Apple, HTC, latest Nokia, latest Samsung, latest Sony (2012+), latest Wiko (2013+), Jolla,[18] most Android phones |