pcDuino3 nano is a $39 single board computer. It has Gbps Ethernet. However, it does not have on-board. We can either install a WiFi dongle, or use Ethernet cable.
To flash Android, we can use USB OTG port of pcDuino3 nano, and follow the tutorial to install Android.
As the picture shown below, USB OTG port is connected to laptop that runs PhonixSuite, and the microUSB port for DC is used to supply 5V to the board. There are two buttons next to the audio jack. The one labelled 'SW1 uboot' is the button used to upgrade. We need to press and hold it when we reboot or power cycle pcDuino3 nano in order to enter into the programming mode.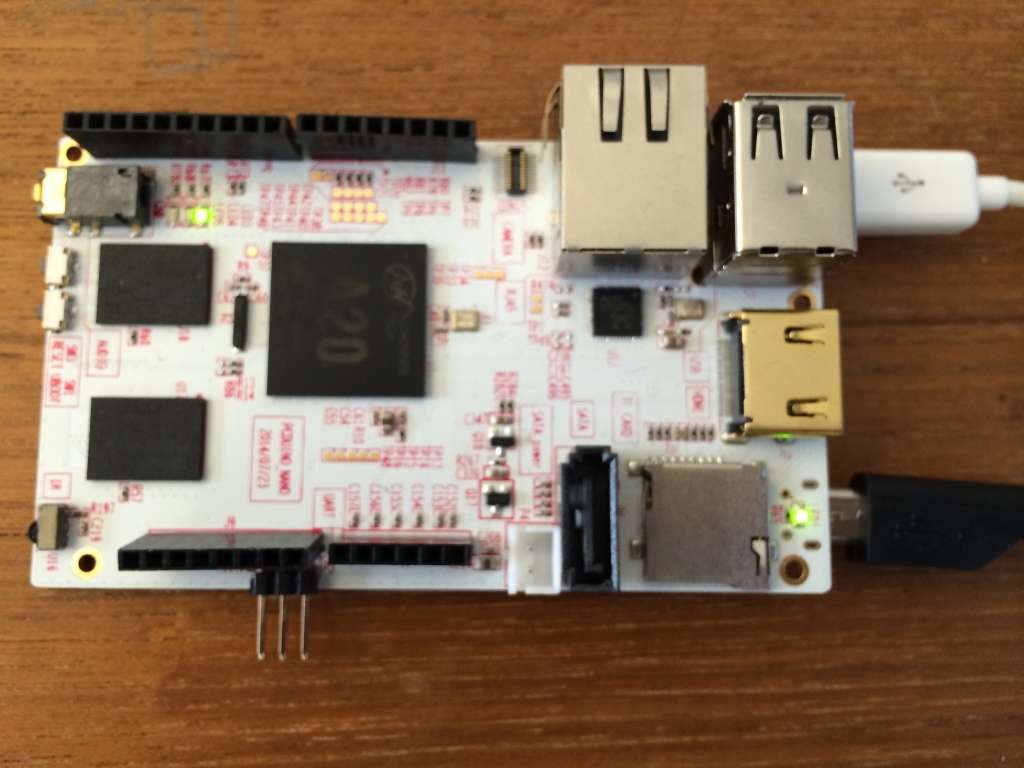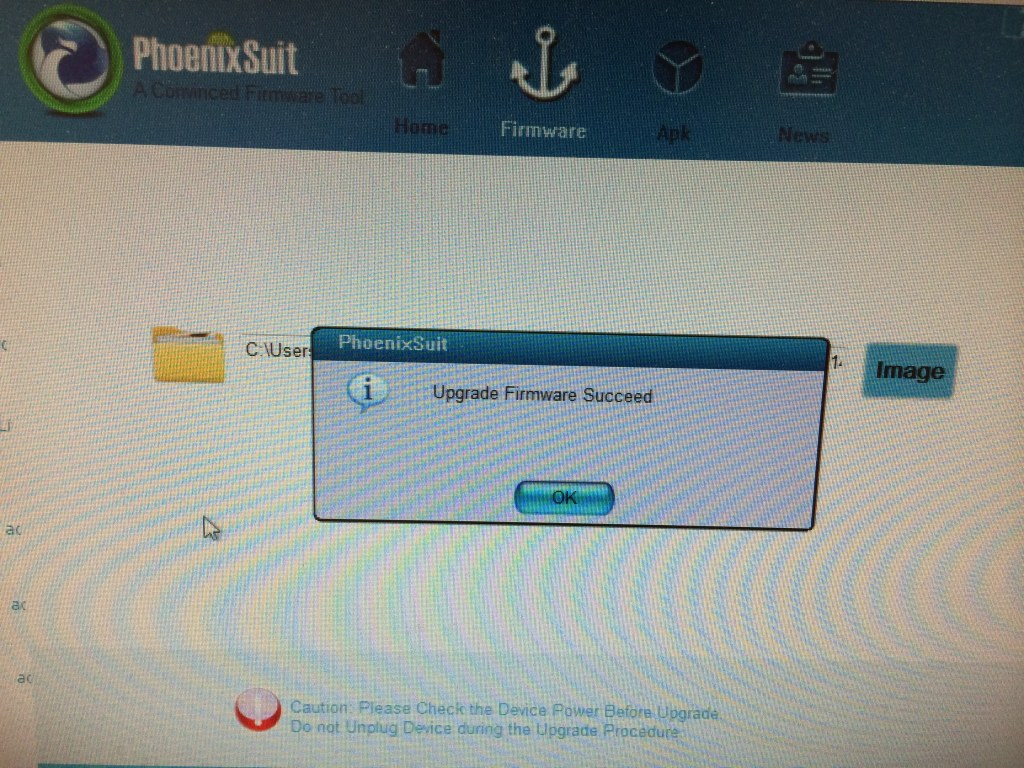 After we are done with flashing Android onto pcDuino3 nano, we reset it, and Andriod will up and run. To configure the Ethernet, we need to click 'More' under wireless and networks.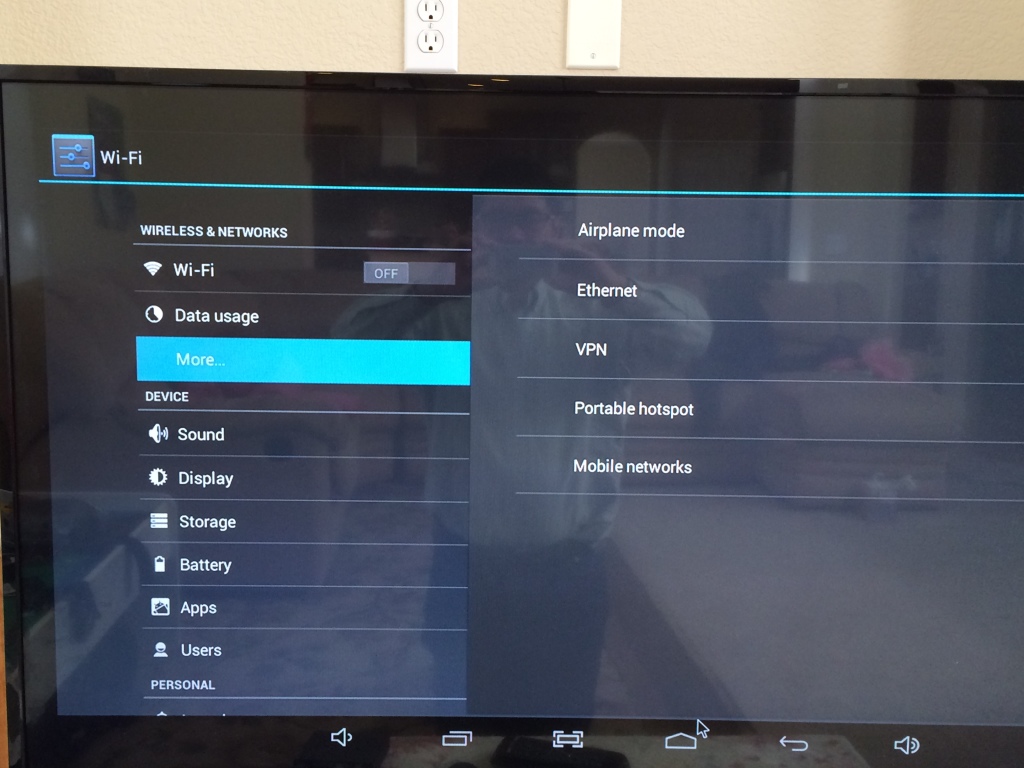 Select 'Use Ethernet' and we will see the Ethernet icon on the upper right corner.