pcDuino3 adds an interface to the rechargeable Li-ion battery.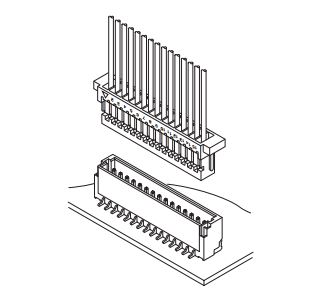 The datasheet of the connector can be downloaded here.
Pins 1 and 2 are connected to the VCC of the battery, pin3 is not connected,  and pins 4 and 5 are the ground.Pin 1 of the connector is indicated with a little red triangle on the board. (Ignore the tiny triangle show in the picture above) The battery supported is a single cell 3.7V, and it will be 4.2V when fully charged. The charging current is limited to 500mA.