WiFi Hot Spots are ubiquitous.  In many cases, the service providers would like to display an information page,  require the user to watch a video, or ask for web authorization before the Internet service can be provided.  In this post, we provide a pre-built image that can turn your pcDuino v2 (only with the Green Wifi module) into a WiFi hot spot that has the capability to accommodate the above needs.
The image can be downloaded from: https://s3.amazonaws.com/pcduino/Images/v2/WifiAP_with_auth/pcduino2_router_with_web_authentication.7z 
For how to install the image on pcDuino v2, please refer to:   Steps to Flash Ubuntu Images to pcDuino 1/2/3
After finishing installation of the image, power cycle pcDuino v2, and will should be able to see a WiFi Hot Spot named 'freewifi':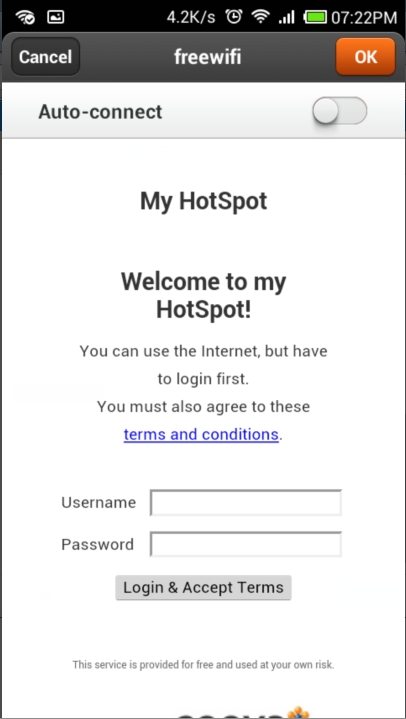 After connected to it, we will see the above information page.
The information pages are located under directory "/etc/chili/www":