Introducing AstroPrint™
AstroPrint allows you to use any smartphone or tablet as a beautiful and effective 3D printer interface. In addition, we built it to reduce failed prints by offering cloud based slicing that gets smarter over time.
What is AstroPrint?
AstroPrint is a software platform that performs all the functions of your favorite printer controllers and slicers, but with some huge benefits:
Wireless Printing – your printer is now wifi enabled!
Access from Anywhere – print from your local network or the internet.
Beautiful Interface – UI design is incredibly important to us…
Cloud Slicing – updates and optimizations are automatic.
Slicing Intelligence – recommended settings improve over time.
Camera Support – live viewing online & auto updates via text or email.
Online File Storage – access your files anywhere, anytime.
No Maintenance – self updating.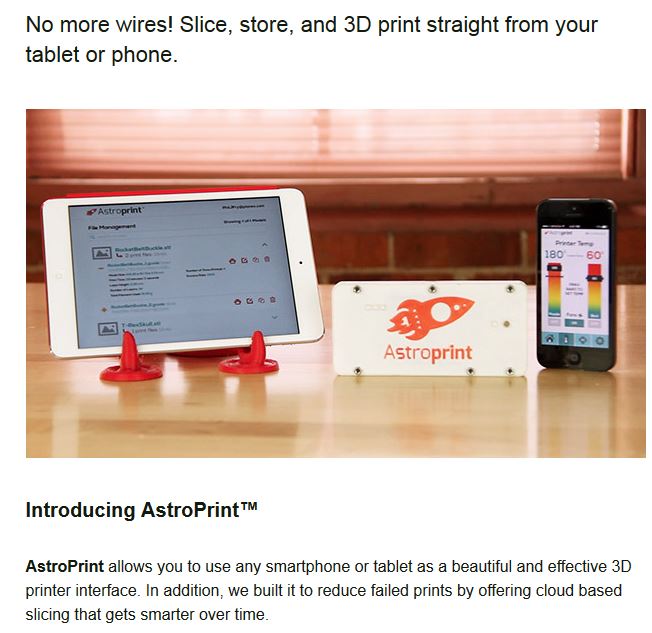 We could like to encourage pcDuino community to visit the following page to tweet and FB about the campaign: