Software Configuration
1.1. Download the app of LinkNodeR4, and install it.
https://github.com/delongqilinksprite/LinkNodeR4-app
1.2. New users please register an account on LinkSpriteIO, if you already have an account , please log in directly .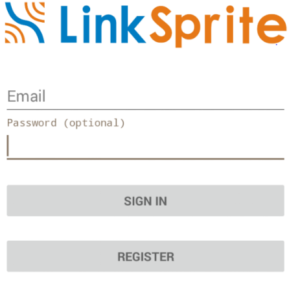 1.3 . Click the plus button in the upper right corner to add a new LinkNodeR4 devices.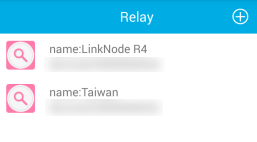 1.4. Use camera to scan the OR Code behind the camera, to add a new device.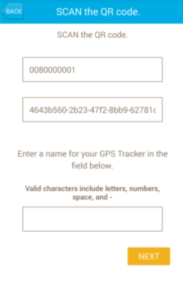 1.5. Insert the power plug into the 5V DC IN interface.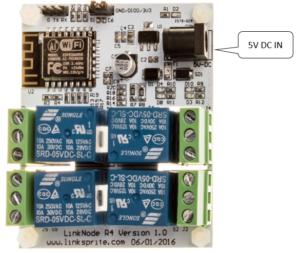 1.6. Use your mobile phone to connect wifi called "LinkNodeAP", open browser, and then enter 10.0.1.1 in the address bar to enter the following page.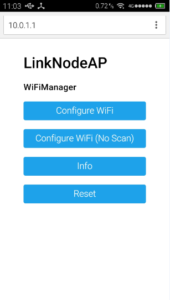 1.7. Click "configure wifi", choose your own wifi in the list and enter the password .
Motor Connection
2.1 Motor structure
There are three lines of the motor to control the lifting of the curtain, which are common end, forward and reverse

2.2. Connect the line in the following way: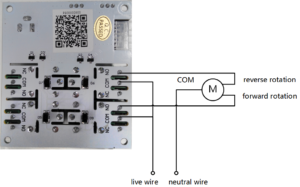 Note: Be sure to cut off the power before wiring, so as to avoid the risk of electric shock.
2.3. There are four relays on the LinkNodeR4,corresponding to the four switch in the app.
As the below picture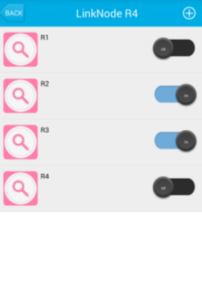 We can control the motor to operated the raising or lowering of the curtain by controlling the switch in the app.
Note: Please don't turn on the two switches at the same time, to avoid damage the motor
A limited lock is provided in the curtain bearing,the curtain will automatically stop running when it rise to the top or down to the end.
3.Physical Display