[vc_row][vc_column width="1/1″][vc_column_text]RoboPeak developed a 2.8″ USB TFT Touch Display Module for SBCs, including pcDuino and Raspberry Pi. In this tutorial, we will look at the steps to use this 2.8″ USB TFT Touch Display module on Raspberry Pi.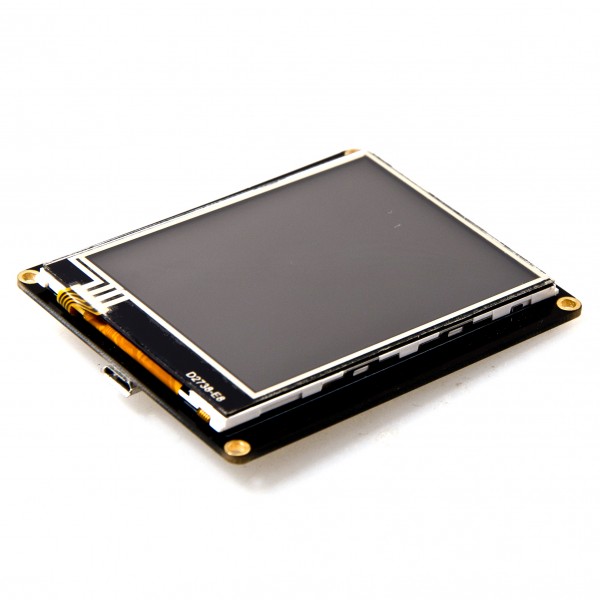 [/vc_column_text][vc_tour][vc_tab title="Specification" tab_id="1391133872-1-100″][vc_column_text]
Features
You could leverage it as a display to present most of embedded development board on the current market (such as RaspberryPi, pcDuino, etc.). Benefit from USB interface that provides opportunity for those devices that cannot connect with monitor for display in the past like Router. In addition, we support Arduino Yun and Intel Galileo Developer Edition!
Standard Device Interface
With the drivers developed by RoboPeak, RPUSBDisp can be identified as a standard display and touch-screen device by target operating system, that means any existing graphical interface program can be displayed without any modification.
Open Source Brings More Possibilities
As an open source project, we provide its schematics, communication protocols, Linux kernel driver code and so on. That helps you create more creation easily based on this module.
Specification
Display Resolution: 320×240
Color Depth: 16bpp
Screen Size: 2.8 inch
Communication: USB2.0 Full-Speed
USB Interface Specifications: Micro-USB
Touch Screen: Resistive Single Point
Size: length 74mm, width 60mm
Weight: 50g
[/vc_column_text][/vc_tab][vc_tab title="Parts List" tab_id="1391133872-2-68″][vc_column_text]
1 x Raspberry Pi
1 x 2.8″ USB TFT Touch Display Module
1 x Micro USB cable
8G SD card or larger
[/vc_column_text][/vc_tab][vc_tab title="Software" tab_id="1391134042620-2-4″][vc_column_text]
[/vc_column_text][/vc_tab][vc_tab title="Documents" tab_id="1391134075751-3-5″][vc_column_text]The user manual can be found at: https://s3.amazonaws.com/linksprite/pcduino/rpusbdisp_usermanual-enUS.1.0.pdf[/vc_column_text][/vc_tab][vc_tab title="Steps" tab_id="1391134150467-4-6″][vc_column_text]Download the three software packages above and following the illustration below :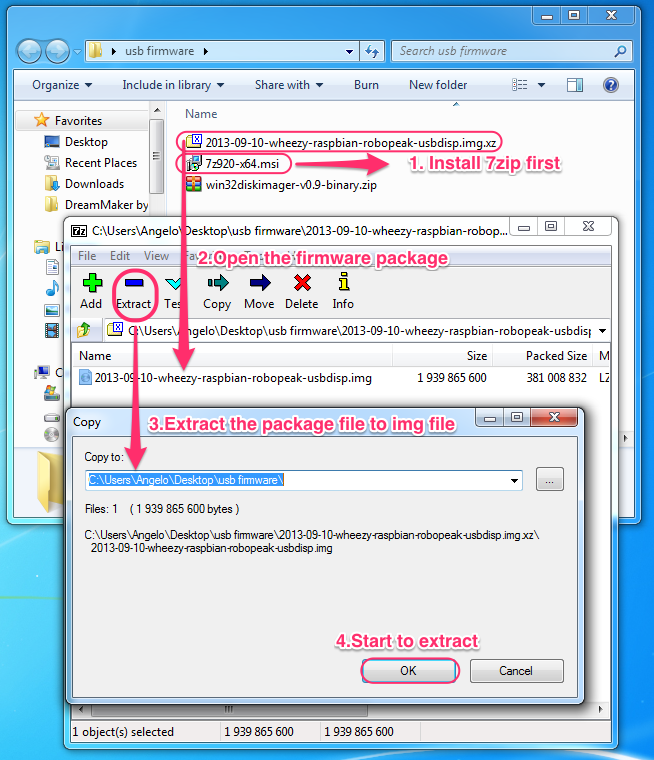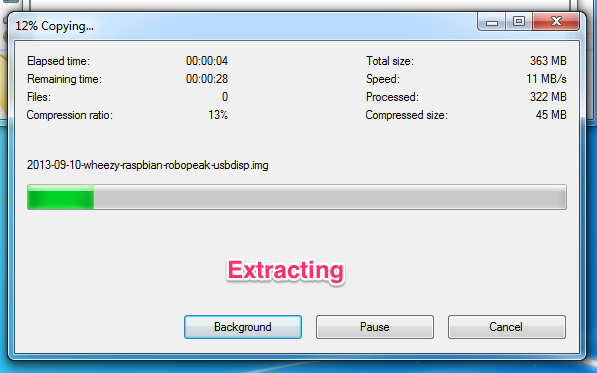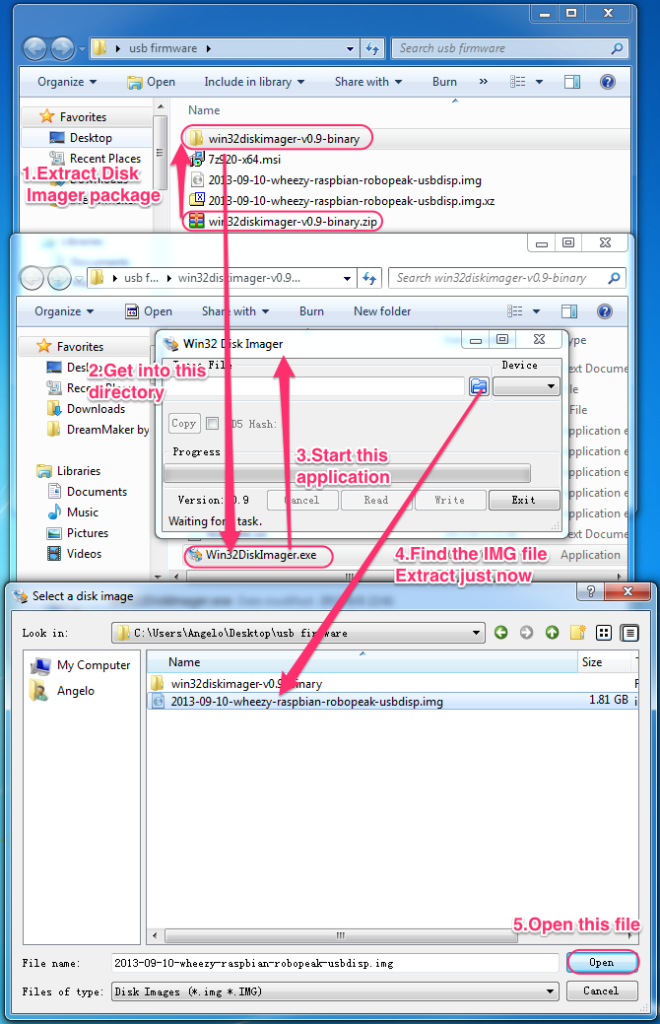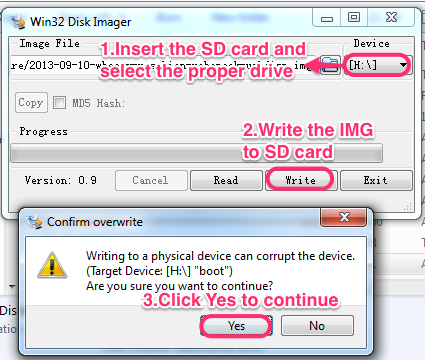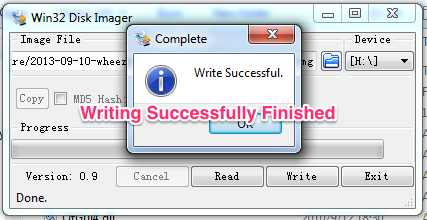 After that, connect the USB Touch LCD to the Raspberry Pi and power it. It will take about 20 seconds to lighten the LCD. Enjoy this product~~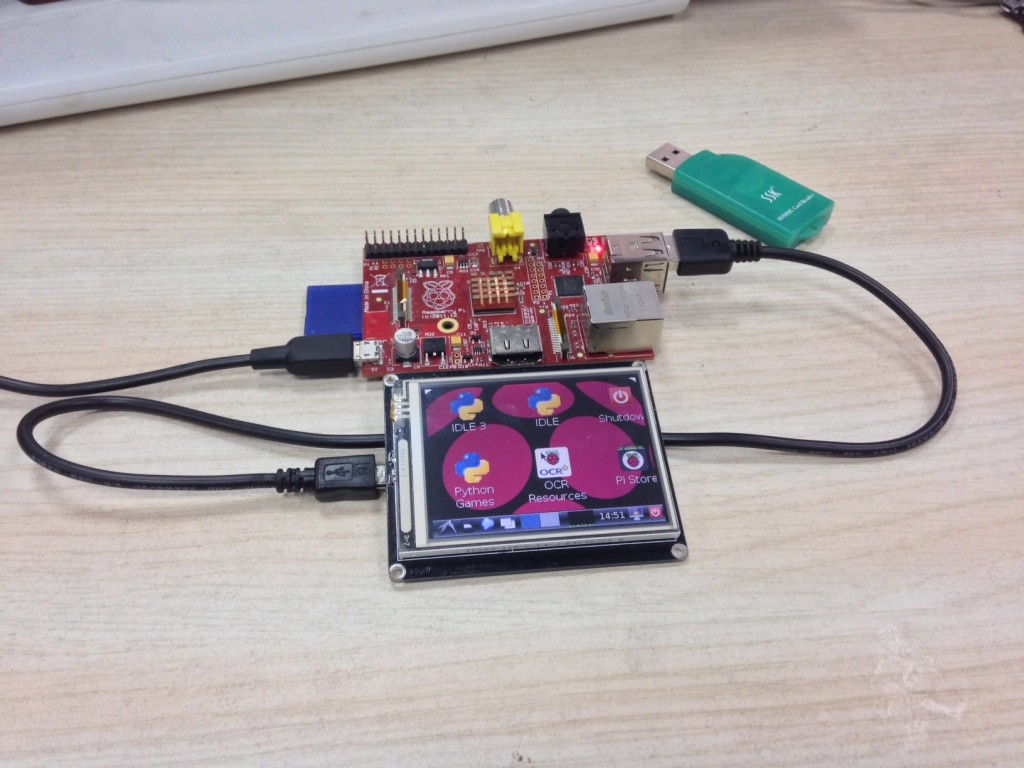 [/vc_column_text][/vc_tab][/vc_tour][/vc_column][/vc_row]