[vc_row][vc_column width="1/1″][vc_tour][vc_tab title="General Structure" tab_id="1389235727-1-96″][vc_column_text]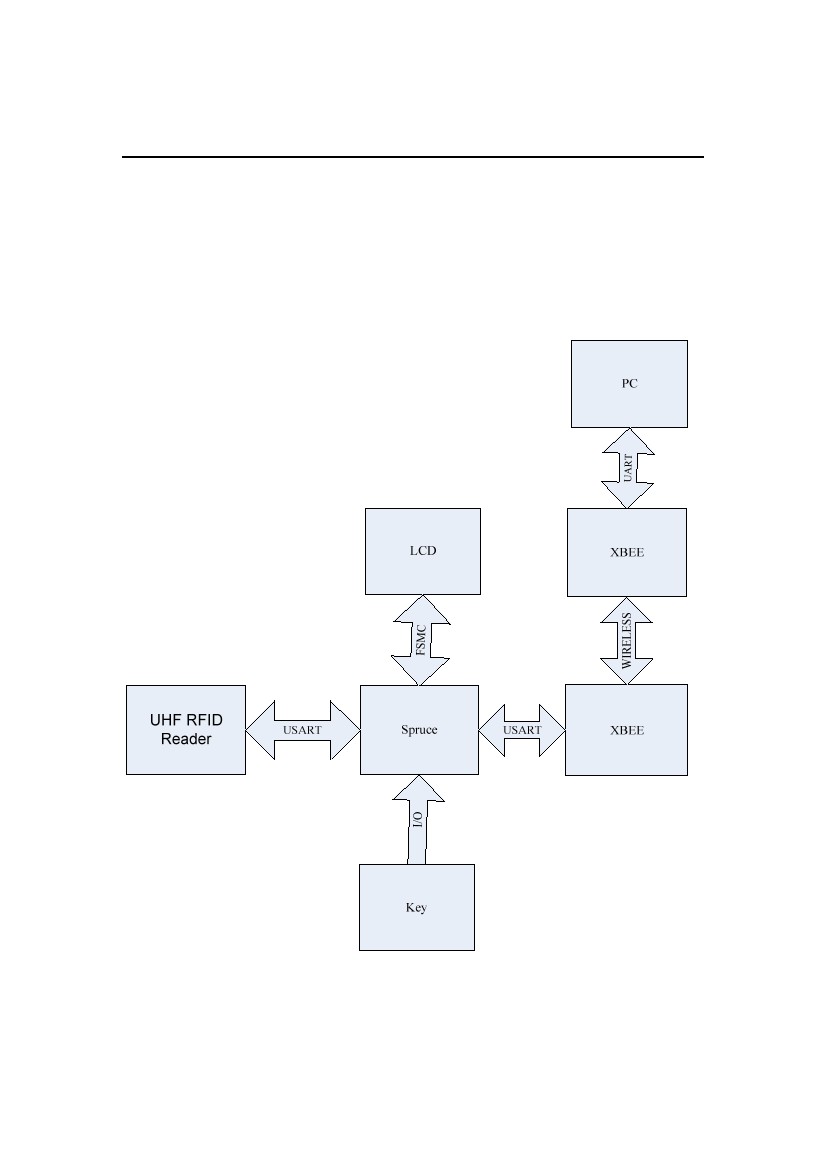 [/vc_column_text][/vc_tab][vc_tab title="Hardware" tab_id="1389235727-2-2″][vc_column_text]
USB power line
3V/2A DC Wall Adapter
XBEE module
[/vc_column_text][/vc_tab][vc_tab title="Hardware Connection" tab_id="1389236472061-2-0″][vc_column_text]Spruce and RFID are connected and share the same GND(Pin 40 is elicited
by the GPIO of Spruce)
Spruce's USART2 TX(PA2-Spruce GPIO elicits pin 14) connects RFID RX
Spruce's USART2 RX(PA3-Spruce GPIO elicits pin 15) connects RFID TX
XBEE pin1 connects Spruce 3V power pin(Spruce elicits GPIO pin 1)
XBEE pin 10 and Spruce are connected and share the same GND(Spruce elicits GPIO pin 38)
XBEE pin 2 connects Spruce USART3-RX(Spruce elicits GPIO pin22 )
XBEE pin 3 connects Spruce USART3-TX(Spruce elicits GPIO pin27)
On the other hand, XBEE module is connected to PC through USD to UART board
LCD is connected to Spruce
RFID uses 3V / 2A as the power supply. Spruce is powered by USB[/vc_column_text][/vc_tab][vc_tab title="XBEE Configuration" tab_id="1389236826954-3-10″][vc_column_text]Open software X-CTU. The default XBEE Band Rate is 9600. Click Test/Query.
Connect successfully and comes tips and related information.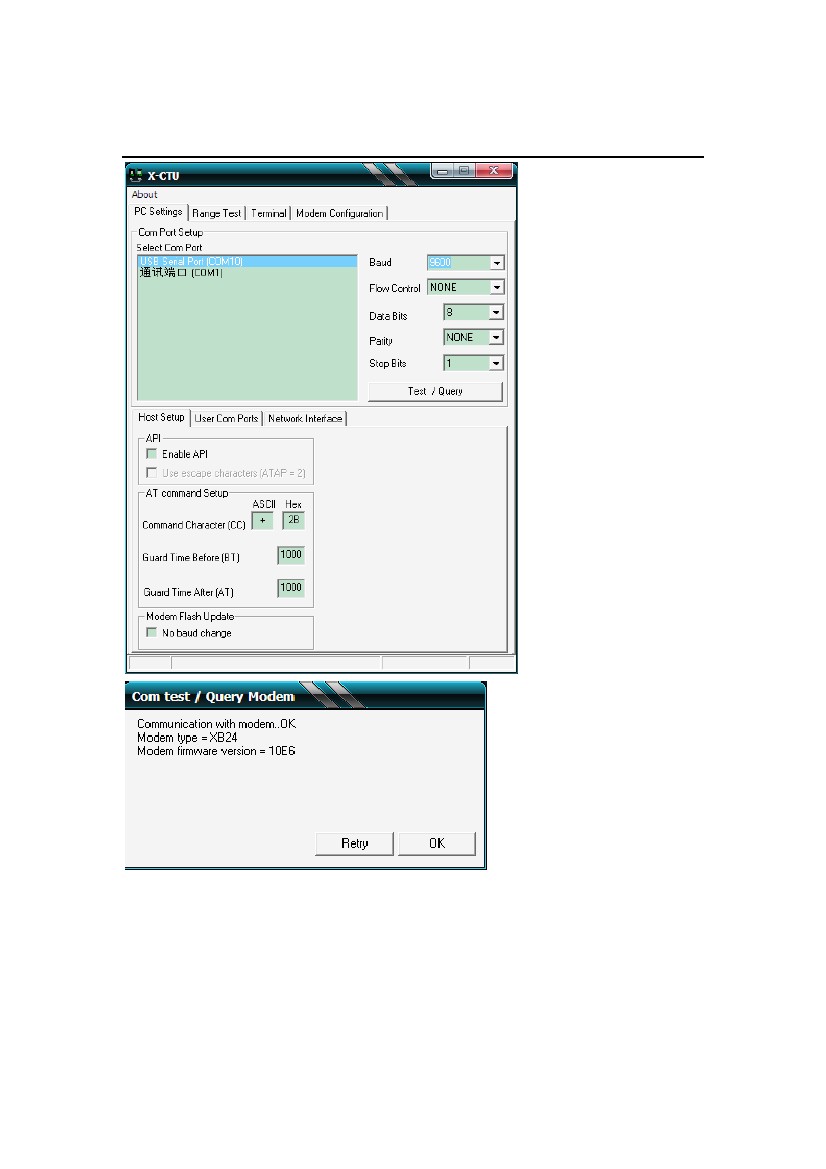 Choose Modem Configuration and click Read to read XBEE module information.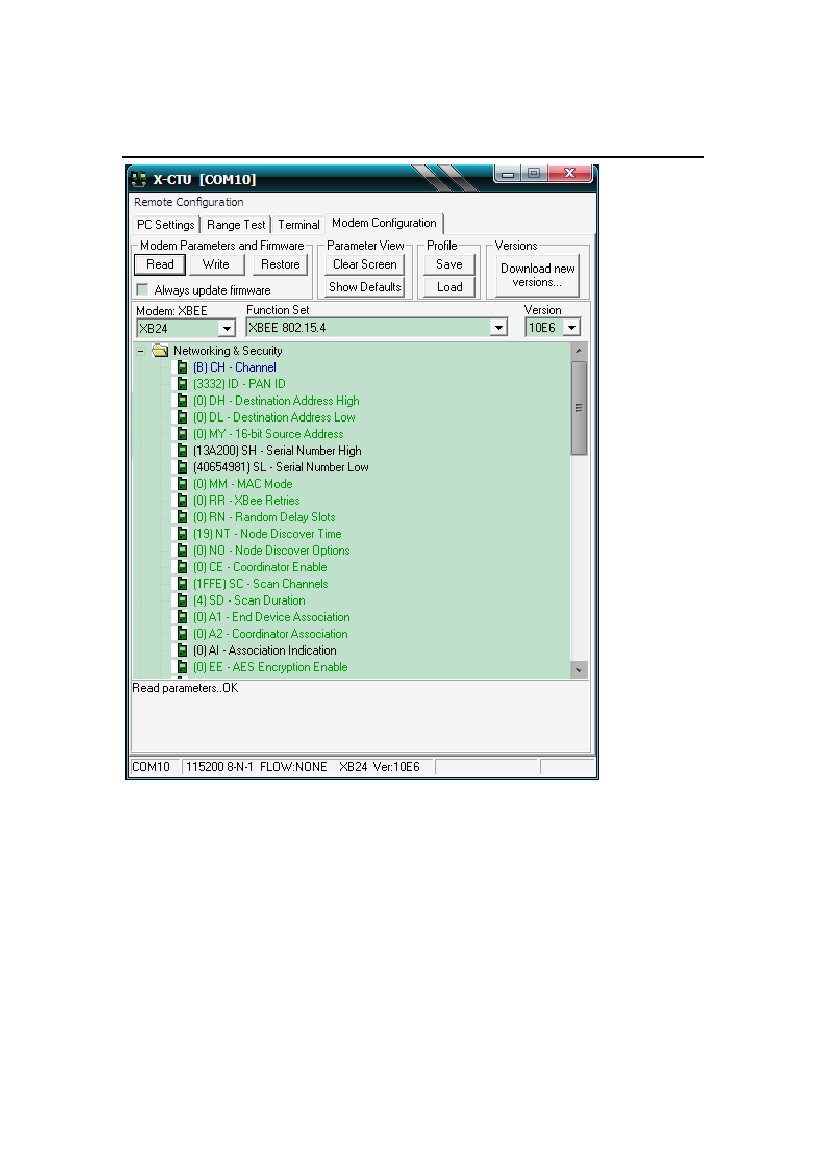 Note:There are two XBEE modules. CH-Channel should be the same. It can: be finished by adjust the burning.
After adjust XBEE serial communication Band Rate to 9600, click write to burn.
If succeed, comes the tips like following picture. (the default is 9600 and no need of adjustment.)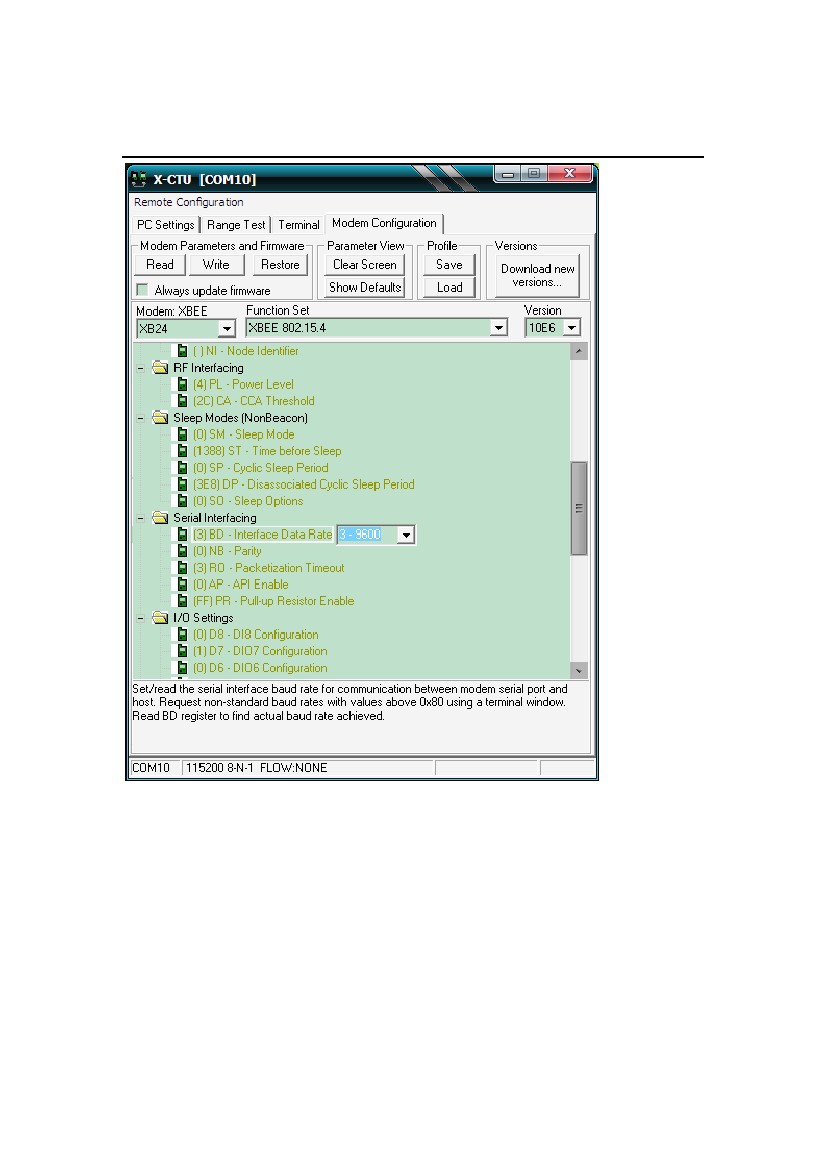 Choose Terminal and click Assemble Packet. In the dialogue Send Packet, tick HEX displaying. Input the command and click Send Data. In the window, comes data information. The blue is the sending command and the red is the receiving one.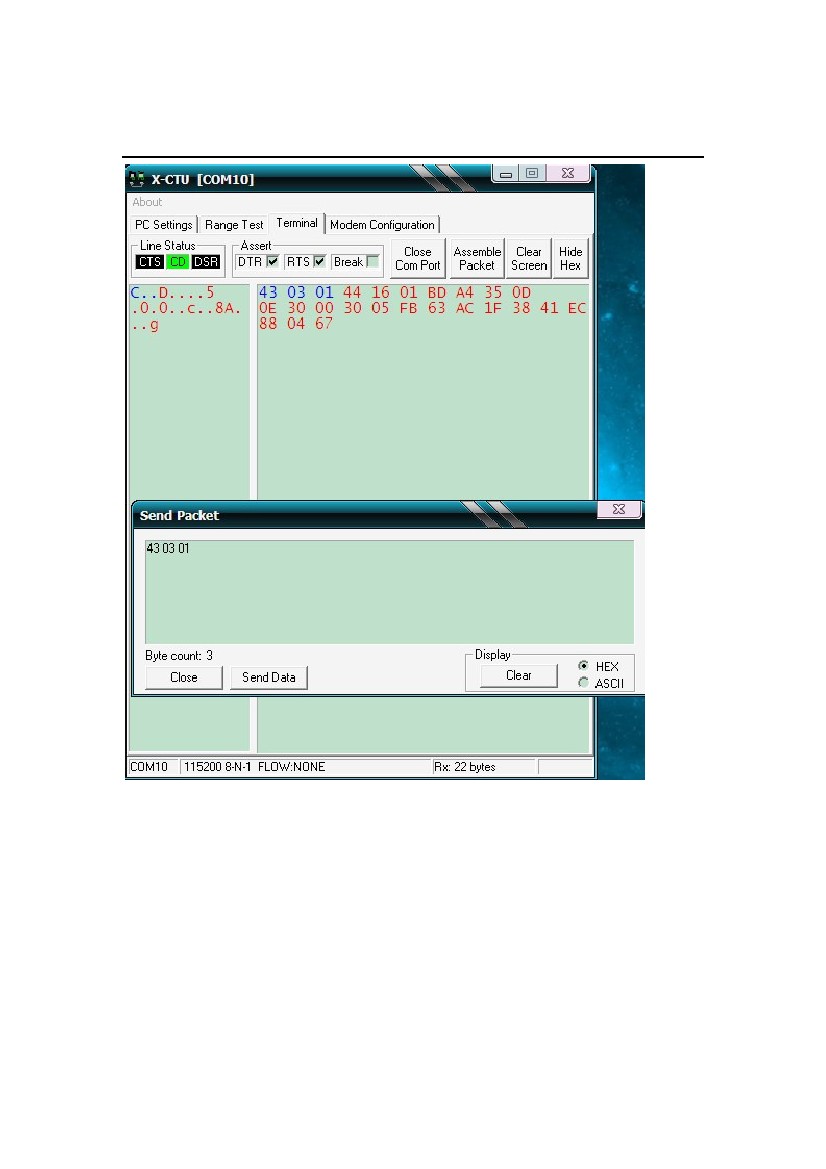 [/vc_column_text][/vc_tab][vc_tab title="Tag Information Reading off Line" tab_id="1389237469643-4-7″][vc_column_text]Control commands sending through SW1 on Spruce. Press the button, and the LCD will display the read tag's information. At the same time send tag information to PC by XBEE wireless communication.[/vc_column_text][/vc_tab][/vc_tour][/vc_column][/vc_row]